Abigail Cowen Reveals The Hardest Scene From Redeeming Love - Exclusive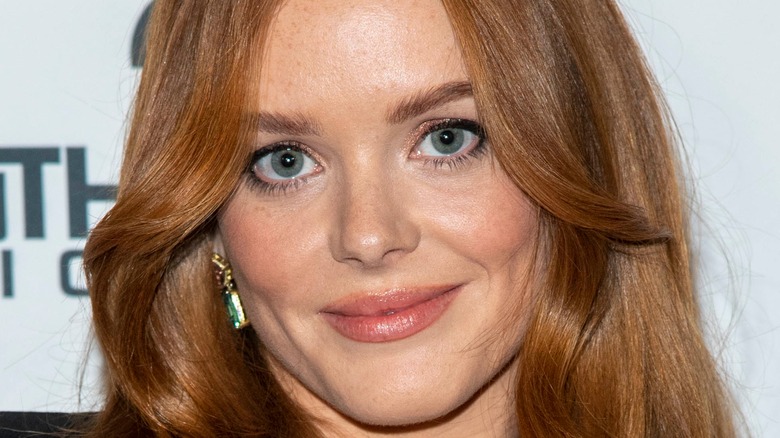 Eugene Powers/Shutterstock
"Redeeming Love" is a historical romance based on the best-selling novel by Francine Rivers. The film adaptation was released in theaters on January 21 and follows the enduring love story between a young couple, Angel and Michael, as they face many harsh realities during the 1850 California gold rush. Though it is a romance that carries an overall hopeful message, "Redeeming Love" contains a lot of dark moments, specifically for Angel, played by Abigail Cowen. Her character was forced into sex work at a young age, and she experiences a lot of violence and tragedy throughout the film.
Prior to their movie's release, Cowen and her costar Tom Lewis, who plays Michael, sat down for an exclusive interview with The List to talk about their roles in "Redeeming Love." During our conversation, Cowen shared what the most challenging scene was for her to film and why. Both actors also discussed why they thought it was important to explore those darker elements in the story.
Cowen wanted to make dark scenes as 'real as possible'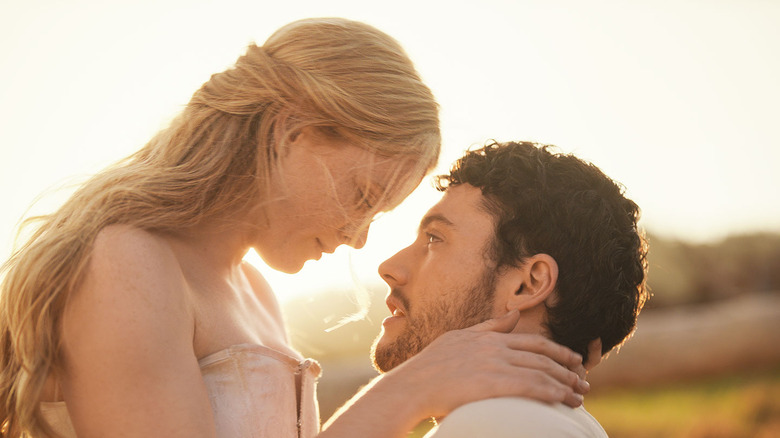 Nthibah Pictures/Mission Pictures/Pinnacle Peak Pictures
Throughout "Redeeming Love," Abigail Cowen's character, Angel, faces many hardships and a lot of brutalities. Speaking about reading the book for the first time her costar, Tom Lewis, said, "It was really eye-opening and not what I expected at all. It was much darker and harsher than I thought it was going to be."
But, both actors appreciated the authenticity that gave the story, and they wanted to bring it to life on screen. Cowen said the toughest scenes were the abusive situations that Angel was put in. Both Cowen and Lewis specifically mentioned the bath scene as one of the most challenging moments. In the scene, the brothel's bodyguard threatens Angel and forces her underwater in the bathtub, almost drowning her. Cowen recalled, "Yeah, water kept getting up my nose and all that, but I wanted to go there. I wanted to do it. I wanted to make it as real as possible. I told DJ [Caruso], as much as I can go there, let me ... it was quite difficult, quite challenging."
Lewis added, "It's a great thing about the movie, though, that they really do show that brutality 100%. They don't shy away from it, and some of the scenes can be hard to watch, but despite that, it is still a movie of hope and light and resilience and strength as well."
"Redeeming Love," starring Abigail Cowen and Tom Lewis, is now playing in theaters.