Here's What Could Happen If Queen Elizabeth Becomes Very Ill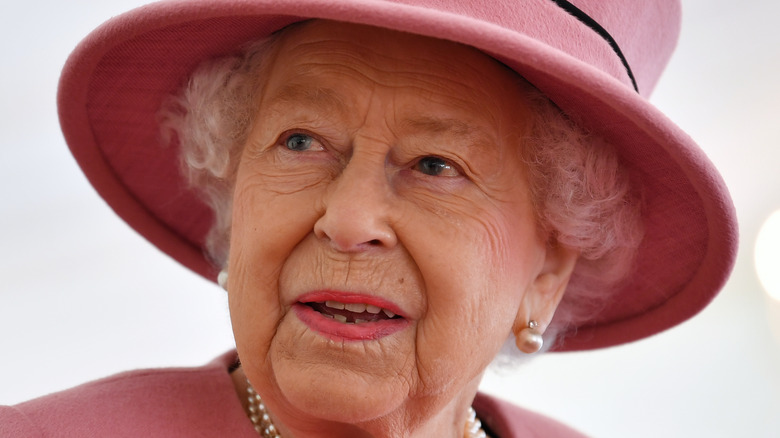 Wpa Pool/Getty Images
Queen Elizabeth II, 95, has been the head of the royal family for nearly 70 years, and it's hard to imagine her not continuing her duties for the rest of her life. 
However, there are circumstances that could lead to the queen stepping away from her royal duties. In 2021, Elizabeth made headlines after she spent the night at the hospital, where she was examined by specialists, per BBC. 
The queen returned home the following day but was forced to cancel public appearances for months following the health scare. While she took care of herself, rumors began to fly that the queen may abdicate the throne or step away from her duties. 
However, royal expert Dickie Arbiter says that simply isn't Elizabeth's style. "During her coronation, she made a vow in the eyes of God, and you can't compare that promise to the pope retiring," he told Fox News in October 2021. 
Arbiter also admitted that Elizabeth's busy schedule may be partially to blame for her recent health issues. 
"It's a lot to ask of anyone any age — even when she's not at engagements the monarch has mounds of paperwork to go through," he said. "The officials at Buckingham Palace will be looking very carefully to pace her engagements."
Meanwhile, Elizabeth has a plan of action in case she becomes too ill to carry out her duties.
In case she gets very ill, the queen reportedly has a plan inspired by King George III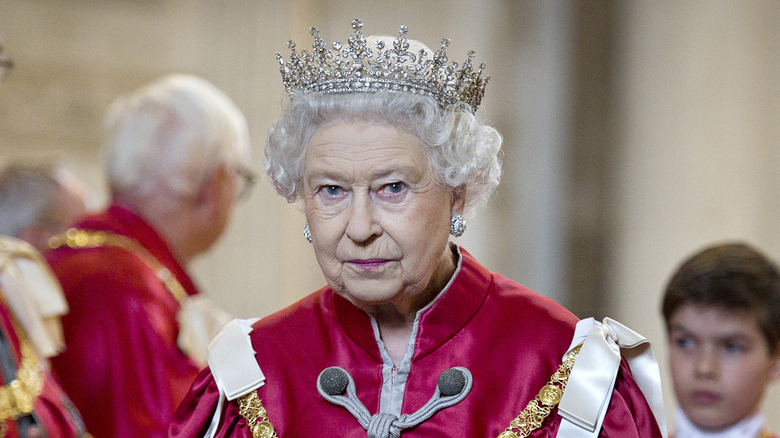 Wpa Pool/Getty Images
According to Express, Queen Elizabeth has a plan for what could happen if she becomes too ill to continue on in her royal duties, but that plan doesn't include abdication.
Royal expert Dr. Ed Owens tells the publication that the queen likely won't ever abdicate the throne. Further, he says that abdication is considered a "bad word" within the royal family ever since King Edward VIII abdicated his title in order to marry American divorcee Wallis Simpson in 1936. 
Instead, Elizabeth would likely delegate her duties to senior members of the firm, such as her son Prince Charles and grandson Prince William, he says.
"If she was to become very unwell, it might be that Elizabeth II essentially 'retires' from all public roles, handing over power and leadership of the monarchy to her successor as part of what is termed a 'regency,'" Owens said. "There is more recent precedent for this going back to the late 18th Century when George III's eldest son ruled as his proxy due to the monarch's ill health."
In 2021, royal commentator Andrew Lownie told Express that the monarchy is in a period of "soft regency," in which Elizabeth is taking a small step back and allowing Charles and his wife, Camilla, as well as William and his wife, Kate Middleton, to tackle more responsibility within the firm (via Good To Know).
It seems that the queen has all angles covered and has planned for all possibilities when it comes to her position as monarch.