Why Selling The Hamptons Star JB Andreassi Almost Didn't End Up On Reality TV - Exclusive
There aren't many people in the world who would pass up the opportunity to be on their very own reality show. Yet, when "Selling the Hamptons" star JB Andreassi was first asked to live out his life on-camera, "I didn't want to," he admitted during an exclusive interview with The List.
Coming from a real estate background, the world of reality television just didn't sound appealing to Andreassi, despite the rampant arena of reality real estate shows out there. "The other thing is, like, with the reality thing, there's these contracts that come out, and it's scary, you know?" he said. "The contracts are like, we can really make you out to be whatever we want."
As scary as it seemed in the beginning, looking back, "I was really glad I did it," Andreassi said. Yet, it was a lot of back and forth, and a lengthy pros and cons list later before he ultimately decided that being on reality television was the right decision.
JB Andreassi wanted to set himself apart from other real estate agents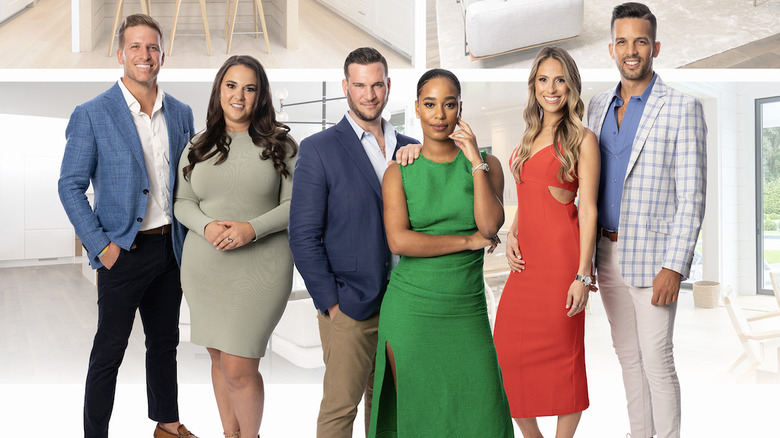 discovery+
Becoming a successful real estate agent in the Hamptons isn't easy — and JB Andreassi was only beginning to break into the business when he was approached to be on a reality show. While it was nerve-racking to be so new at real estate (with people all over the world watching, too), the offer to be on television couldn't have come at a better time in his career. "I learned that in order to really stand out and separate yourself from the pack out here, it was an opportunity I just couldn't pass up," he told The List.
After talking it over with friends and family, "I sat down with my parents and I said, 'This is an opportunity of a lifetime. If I don't take this, then I'll probably be regretting it the rest of my life,'" Andreassi said. "'If it's a flop, enough people know me and enough people will support me to get through it.'" Luckily, he never needed a backup plan.
"Selling the Hamptons" is available to stream now on discovery+.