Damian Lewis Opens Up For The First Time About Losing His Late Wife Helen McCrory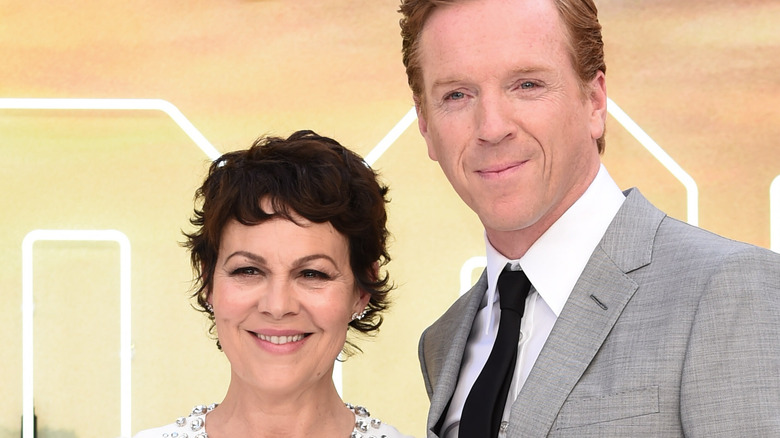 Featureflash Photo Agency/Shutterstock
The acting world mourned the loss of Helen McCrory, who died in April 2021 at the age of 52 of breast cancer. The actress, best known for her theater work as well as roles in "Peaky Blinders," "Harry Potter," and "Skyfall," was married to "Billions" star Damian Lewis. "I'm heartbroken to announce that after an heroic battle with cancer, the beautiful and mighty woman that is Helen McCrory has died peacefully at home, surrounded by a wave of love from friends and family," Lewis announced on Twitter.  "She died as she lived. Fearlessly. God we love her and know how lucky we are to have had her in our lives. She blazed so brightly. Go now, Little One, into the air, and thank you."
The couple met in 2003 when they costarred in a play called "Five Gold Rings" at the Almeida Theatre London. "He makes me laugh, and that was quite apparent quite early on," McCrory said (per BBC). "He just never lets me get away with anything, and that would make me laugh even more. So I think we hit it off pretty quickly," adding, "We had a bumpy courtship ... We are completely different as people, but we're very similar in our values and very rarely disagree about fundamental things."
Lewis and McCrory wed in 2007 and shared two children: daughter Manon and son Gulliver. McCrory kept her cancer battle private, so her passing shocked both her fans and former costars. 
Damian Lewis read a touching tribute to his late wife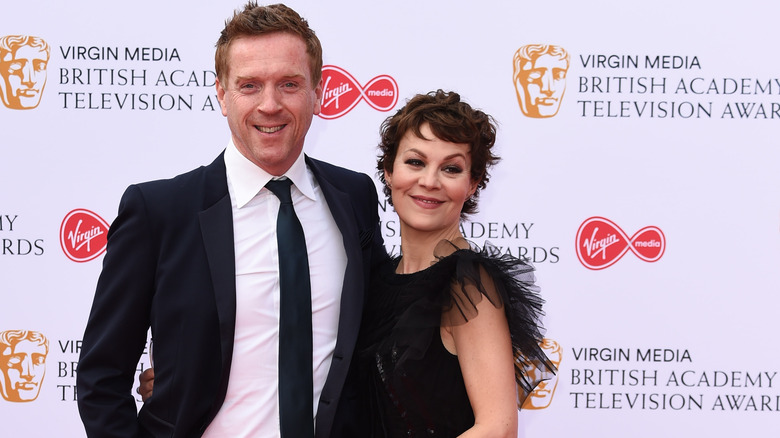 Featureflash Photo Agency/Shutterstock
Damian Lewis read a touching tribute to his late wife, Helen McCrory. The actor read a poem he wrote at the National Theatre, which held a night of poetry dedicated to McCrory. The night also featured readings from some of McCrory's friends, including Simon Russell Beale, Lesley Sharp, Fay Ripley and Danny Sapani. "This evening is dedicated to her and it's perfect, because Helen loved the National Theatre," Lewis said (per Daily Mail). "One person whose thunder would absolutely not be stolen was Helen McCrory."
Lewis and McCrory's two children were also in attendance, and they watched as their father read the final piece of verse, "Everything Is Going To Be All Right," by Irish poet Derek Mahon: "There will be dying, but there is no need to go into that ... The sun rises in spite of everything ... Everything is going to be all right."
The show was based on Allie Esiri's latest anthology, "A Poet For Every Day Of The Year." "'We dedicated the evening to Helen, and Damian said a few words, but we just wanted to get on and do the show," she explained. "It's what she would have told us to do — 'OK, enough already, get on with the show!' She loved poetry and I think she would have been pleased to be kind of here with us. It felt right."