The Truth About Pentatonix Member Mitch Grassi's Solo Side Project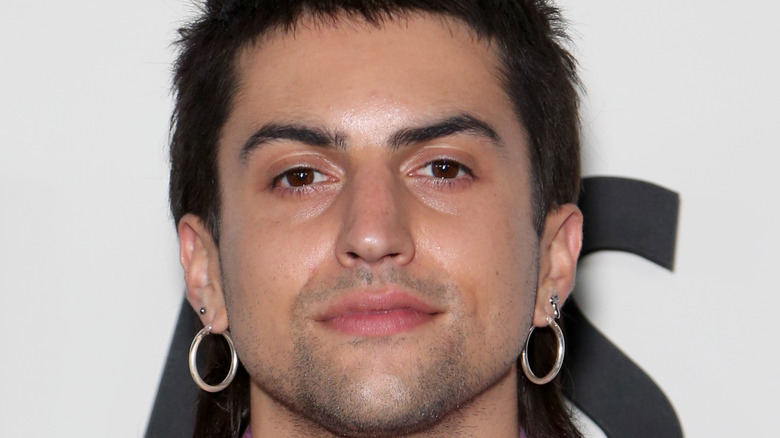 Gabe Ginsberg/Getty Images
Pentatonix became a worldwide sensation in the early 2010s in what felt like an overnight ascent to superstardom. And the journey, both for its members and the group as a whole, remains ongoing and powerful. 
This acapella group comprises five members: Scott Hoying, Kirstin Maldonado, Kevin Olusola, Matt Sallee, and Mitch Grassi.
The latter is known for his light yet powerful vocals, which often harmonize with Hoying's for a beautiful melody. Of all of the members of Pentatonix, Grassi has probably had the biggest transformation over the years. 
As the singer has grown increasingly comfortable in his own skin, he's begun changing his hairstyle, including rocking a mullet, and upping his fashion game. In fact, Grassi began working with Balenciaga in 2020, making it clear that he wanted to be known for more than his pretty vocals.
Now, Grassi has embarked on a new adventure: solo music. Other members of Pentatonix have released solo music before, with Maldonado notably releasing her debut solo single, "Break A Little," in 2017, which was followed by a full EP. 
Now, Grassi, who's not only part of Pentatonix but also the duo Superfroot with Hoying, is doing the same. Here's what we know about his solo side project.
Meet Messer, Mitch Grassi's solo project
Pentatonix's Mitch Grassi is a tempest of a performer and artist, and his gales are stronger than many may realize. In the group, he's known for providing high vocals on tracks, including long runs on songs like "Dance of the Sugar Plum Fairy."
But, now, he's exploring his solo identity under the name Messer. According to Paper, this new project is darker and more experimental than his work with Pentatonix. This alter ego is dressed in nearly all-black attire, with some Balenciaga pieces thrown in for good measure, of course.
As noted by FrontView Magazine, Messer's debut EP, "Roses," was released in August 2021, and its five tracks combine gothic pop, electro pop, and futuristic pop in a sound that can only be described as a reflection of the time in which it was made. 
It's quintessentially Grassi in a way that he's never been able to fully showcase before while echoing the hyper pop movement pioneered by the late SOPHIE, Charli XCX, and more.
That doesn't mean the EP is all doom and gloom, however. Grassi discussed the EP's title track with Paper. 
"It's really a feel-good track and a very hopeful one, too," he said. "The track is quite vast, so I wanted to pair it with simple lyrics. To me, 'Roses' embodies sexual liberation, gratitude, and the appreciation for beauty in the simplicity of human life."
So, how do you feel about Grassi's solo project?