The Sweet Way Prince Charles And Princess Anne Bonded As Children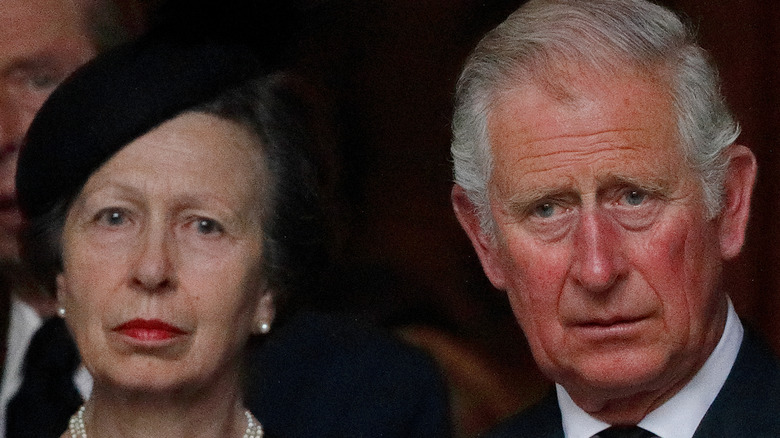 Max Mumby/indigo/Getty Images
Prince Charles and his sister Princess Anne are only two years apart in age, and have seemingly had a strong relationship over the years. As the two oldest children of Queen Elizabeth II and Prince Philip, Charles and Anne were just toddlers when their mother ascended to the throne and their lives changed greatly. The siblings' lives changed again in April 2021, when their father, Philip, died at the age of 99.
Following his death, body language expert, Judi James, told The Express that Charles and Anne's relationship will likely be even closer now that they've lost their father. "Will Anne be as instrumental in keeping Charles grounded and loyally supported during his time on the throne as Philip did during the Queen's reign?" James asked. "Their body language suggests enough personality contrasts for them to have never been natural friends. But Anne's straight-talking, stoic approach could be the perfect complement to her more inwardly-focused often self-pitying older brother," she added.
"Their deeper bonds as siblings are probably about to become even stronger now they have lost their father. They grew up as a close unit of two as the Queen's other sons weren't born until Anne and Charles were well out of childhood," James continued, adding that their bond goes back to their early childhood years.
Prince Charles and Princess Anne had similar interests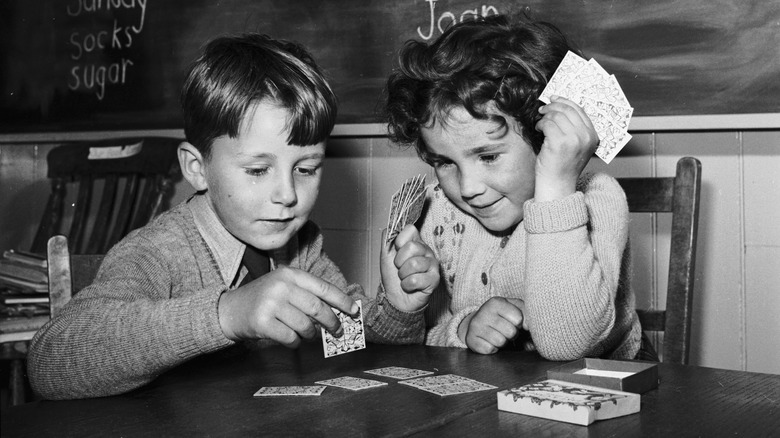 Harry Kerr/Getty Images
Vanity Fair reports that Prince Charles and Princess Anne grew up spending lots of time together. During a 2021 interview on BBC Radio's "The Poet Laureate Has Gone to His Shed," Charles revealed one very special activity that he and his sister used to do together as children.
"My sister and I had a little vegetable patch in the back of some border somewhere," Charles told host Simon Armitage. "We had great fun trying to grow tomatoes rather unsuccessfully and things like that." The Prince went on to explain that he and Anne were helped along the way by their head gardener, Mr. Nutbeam. "He was splendid and he helped us a bit, my sister and I with the little garden we had."
Body language expert, Judi James, previously told The Express that Charles and Anne's close childhood relationship was likely encouraged by their parents, Queen Elizabeth and Prince Philip. "Anne always looked more confident and spontaneous than Charles, but photos of them together as small children show Charles using body language that suggests he was both attentive to and rather 'big brother' protective of Anne," James explained. "The fact the pair are even dressed in identical outfits in one pose suggests this sense of sibling closeness was very much encouraged by their parents.
Today, James claims that Charles and Anne likely see themselves as a "team of two," and that Anne plays a strong and supportive role to her older brother.