Legal Experts Explain How Prince Andrew's Trial Will Differ From Ghislaine Maxwell's - Exclusive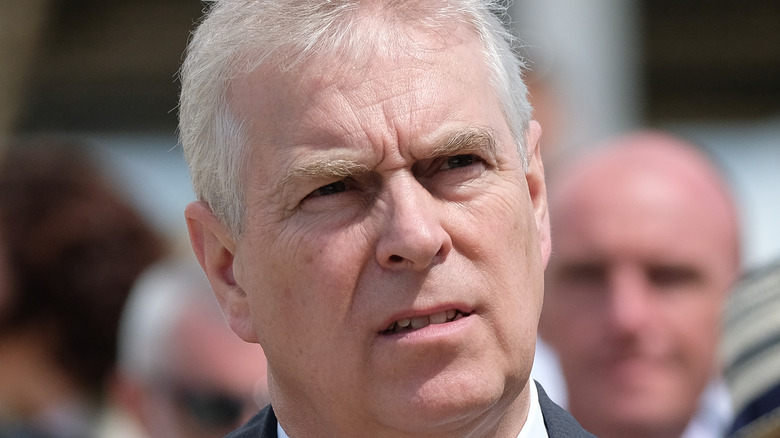 Ian Forsyth/Getty Images
Prince Andrew, the Duke of York, continues to baffle both the media and the British people because of his ongoing lawsuit and consequent hiding from the public. Andrew's relationship with Prince Charles and the rest of the royal family is undoubtedly strained due to his hiding, with reports of his self-sanctioning beginning as early as August 2021, according to The Sun.
Andrew's current controversy surrounds his lawsuit with Virginia Giuffre, who alleges that the prince sexually assaulted her while underage. Giuffre spoke out against Jeffrey Epstein before his death in prison and is now bringing a lawsuit forth against Andrew for the alleged assaults committed against her after Epstein connected them. According to Forbes, Andrew, who has been vehemently against going to court, announced through his legal team on Wednesday that he'd like to receive a jury trial if the case goes forward. With a jury trial, Andrew would have a higher chance of being able to testify, meaning he could sway jurors' opinions.
This lawsuit has negatively impacted Prince Andrew's transformation and public opinion, and it's nowhere near over. Now, too, we know new details, including how his inevitable trial will differ from Ghislaine Maxwell's, the wife and co-conspirator to Epstein.
Ghislaine was held to a 'higher standard' than Andrew will be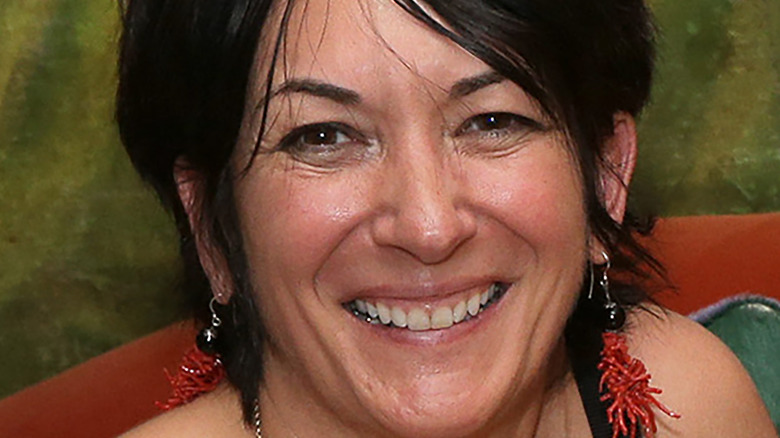 Andrew Toth/Getty Images
Everything in the royal family is a family affair, leaving some wondering whether Princes Charles and William have affected Andrew's fate in any way. Andrew will likely have to fight his lawsuit on his own without the royals' support, but his case will likely be much different from Ghislaine Maxwell's. In fact, two legal experts offered The List their insights into why these cases will be different.
"A civil case is easier to win than a criminal prosecution," Christopher Melcher, a partner at Walzer Melcher, told us. "To convict someone of a crime requires proof beyond a reasonable doubt. Civil cases are won if the jury believes it is more likely than not that the plaintiff has proved her case." He then clarified that Maxwell's guilty verdict cannot be used against Andrew because the latter wasn't charged as a criminal defendant. However, Melcher left open the idea that Maxwell could serve as a witness in Andrew's case.
At the same time, Rachel Fiset, the managing partner at Zweiback, Fiset & Coleman, clarified the difference in standards between the two cases. "Maxwell's case was a criminal trial and therefore she was subject to a higher standard — meaning the prosecutors had to prove beyond a reasonable doubt that she was guilty of a crime," Fiset explained. "The standard here is considerably lower, Giuffre only needs to prove that 'it is more likely than not' (essentially 51%) that her allegations are true." Finally, she added, "Epstein died before he stood trial, so many of the facts connecting Epstein and Andrew will be new to this case."
How this case will transpire is ultimately up in the air at present. So, what are your thoughts on these two court cases?
If you or anyone you know has been a victim of sexual assault, help is available. Visit the Rape, Abuse & Incest National Network website or contact RAINN's National Helpline at 1-800-656-HOPE (4673).