What We Know About Courteney Cox's New Home Care Line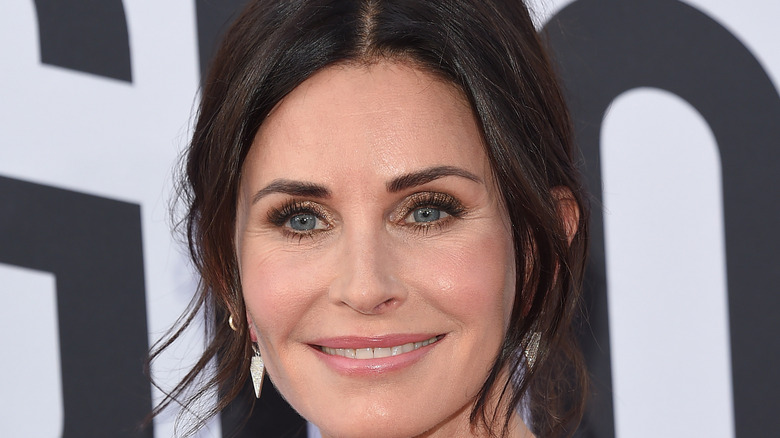 DFree/Shutterstock
Courteney Cox has been iconic for decades now. To love Monica Gellar is to love her. The actress has been on our screens and in the public's hearts for a number of iconic roles, from "Cougar Town" to the "Scream" movies, she always adds a memorable flair to every role she takes on. But, she'll always be loved most in her legendary role as Monica Gellar on "Friends." Cox alongside her castmates on the show have each made their mark on TV forever, and watching their real-life friendship continue over the years has been touching, to say the least.
While the cast of "Friends" continue to pursue their acting careers, they've also ventured out into the business world. It is funny to note how their original roles in the sitcom have also managed to have an impact on their real-life businesses today. With Jennifer Anniston releasing her very own haircare brand "Lolavie," you can't help but think that Rachel Green's iconic hair had something to do with it. And you can't deny that Cox's latest brand launch is the perfect ode to Monica Gellar.
Homecourt works as skincare for your home
On January 14, 2022, Courteney Cox reprised her role as the legendary Gale Weathers in "Scream 5." Of course, to horror-movie buffs Gale Weathers is almost equally as iconic but still can't quite hold a candle to Monica Gellar. And in a way, it looks like Cox will be reprising her role as Gellar as well. 
Cox has officially announced the launch of her new home-care line "Homecourt." She has always claimed that the number one thing she has in common with her "Friends" character is a love for cleaning. Cox confirms that she's as much of a neat-freak as Gellar is. So, it's definitely appropriate for her to launch her very own range of fragrance-infused products that she hopes will play the same role for your home as skincare does for your face. Cox explains, "You find yourself at home so much now that I was like, 'Why not make your home as important as you would yourself, your body, your face?' So we decided to create a room spray, which is coming out later, a counter spray, dish soap, hand soap and hand lotion."
The range will come in four scents, as well as containing Australian hibiscus flower extract and Argan oil to keep your skin hydrated while using them. One thing is for sure, Monica Gellar would be her number one customer.