Christian Convery Reveals What It Was Really Like Making The Tiger Rising - Exclusive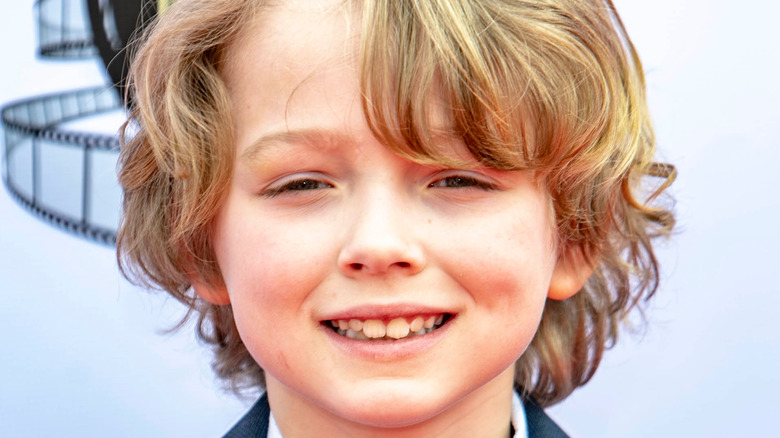 Eugene Powers/Shutterstock
Christian Convery is an impressive child actor who you may have seen in one of many movies like "Venom," "Playing with Fire," and "Beautiful Boy." Convery also starred in Netflix's 2021 show "Sweet Tooth." And most recently, the young actor played the lead in the family adventure film, "The Tiger Rising."
This latest project was released in theaters on January 21, and will be available for streaming starting February 8. The feature film is based on a best-selling book by Kate DiCamillo. It tells the story of a young boy, Rob (Convery), whose life changes when he finds a caged tiger in the woods behind the motel where he is living with his father.
Prior to the release of "The Tiger Rising," Convery had an exclusive interview with The List to discuss his experience in the movie. During the conversation, Convery shared what it was like working with costars such as Queen Latifah and Dennis Quaid and what made this movie challenging for him.
Convery shares what it was like to work with Queen Latifah and Dennis Quaid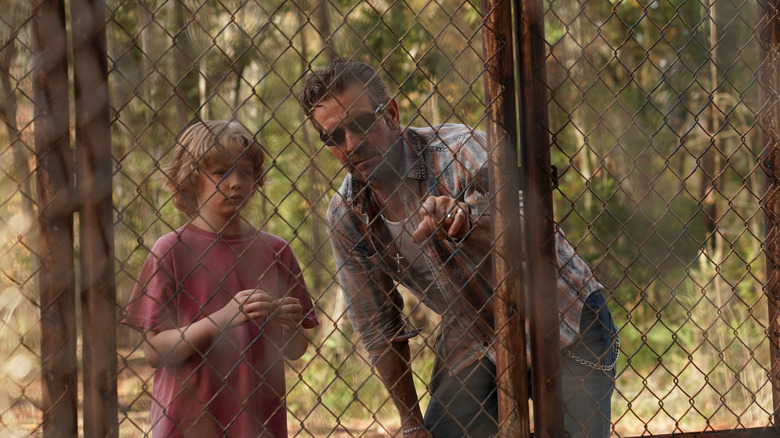 The Avenue
While shooting "The Tiger Rising," Christian Convery had the chance to act alongside two big Hollywood names, Queen Latifah and Dennis Quaid. Latifah played Willie May, the motel's housekeeper, who befriends Convery's Rob and gives him advice. According to Convery, the actress is just as loving as her character. "She'd always make you feel special, and every time you were around her, you'd feel happy because she gives us this amazing energetic vibe," Convery said.
On the other hand, Dennis Quaid plays Beauchamp, the owner of the motel and the story's main villain. He's the one who owns the tiger that sets the whole story in motion. But, while his character is completely unlikable, according to Convery, Quaid himself was fantastic to work with. "Dennis Quaid is hilarious. He's always telling jokes and laughing, so it was definitely amazing to get to work with them," Convery said.
What was challenging about Convery's character in The Tiger Rising?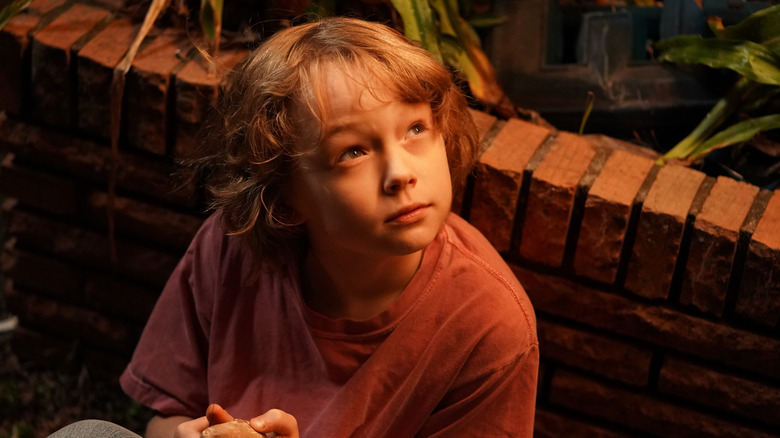 The Avenue
While Christian Convery loved working with the rest of the cast and the experience of making "The Tiger Rising," the project was not without its challenges. According to the actor, his character, Rob, was different than any other he'd played. Rob is very quiet, and most of his struggles are internal as he's processing the death of his mother throughout the film. Convery described his character saying, "Rob keeps all that [his emotions] locked up in a cage down inside of him."
While acting a quiet and grieving character was new to Convery, he still enjoyed playing Rob. "It was certainly a change to what I was used to doing, but then again, I really liked getting to do that. It was somewhat of a challenge, but I do like challenges." Apart from that, Convery said he related to other elements of the character like Rob's larger-than-life imagination, which the actor said they had in common.
You can see Christian Convery in "The Tiger Rising" on streaming services like Amazon Prime, iTunes, YouTube, and Google Play starting February 8.