Britney Spears Offers More Insight Into Her Conservatorship In New Instagram Post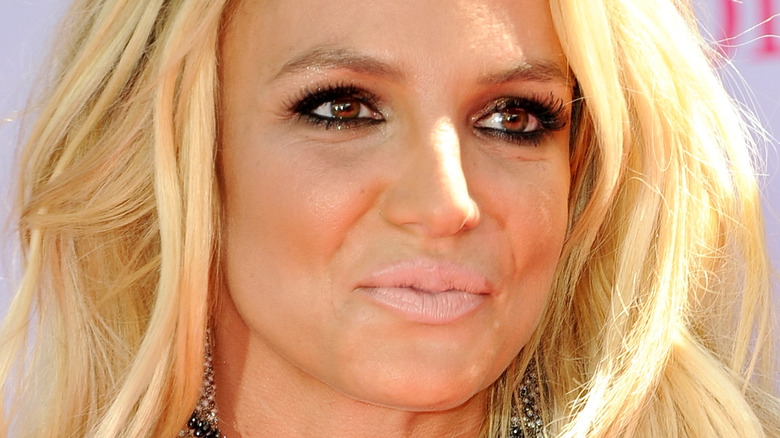 Tinseltown/Shutterstock
When Britney Spears testified in court during her conservatorship hearing in June of last year, we gained a lot of insight into what life was like for the pop star (via People). Among the stunning revelations was that according to Spears, she was not allowed to have a baby and had been forced to have an IUD implanted to prevent a pregnancy.
Now, months after the singer's conservatorship was dissolved, the newly-engaged star has shared more about her daily existence while her father and others were in control of her every move. Taking to Instagram, posted a video showing off a new look. But it was the caption that will likely have her fans buzzing.
"When I used to do shows I had to wear two layers of tights every night ... the one night I cheated and said NO and didn't cover my legs, I swear I danced and moved waaay faster with nothing on them ... " Spears wrote. She then commented about her outfit, "this bathing suit is actually expensive !!! It kind of looks like a costume but it's cool to see my legs raw ....."
This was far from the only detail Spears shared in her revealing post.
Britney Spears was not allowed to do certain things under the conservatorship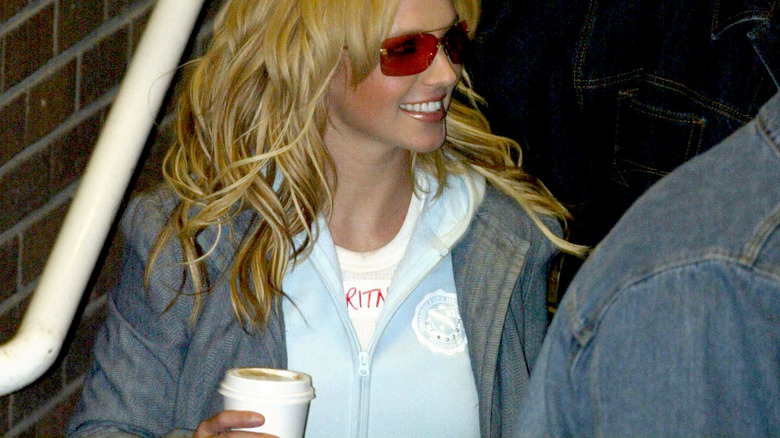 Sion Touhig/Getty Images
Next, the "Toxic" singer let fans in on how much her life was controlled while she was under her 14-year conservatorship. "People don't know this but when I did Vegas, I was never allowed to go to the spa," Spears wrote in her Instagram post. She added, "they didn't want me having coffee or tea so my friends from home would show up going to the spas drinking champagne no lie and I was the loser working and entertaining them at night ... doesn't sound like a good deal to me either !!!!"
Spears ended her eye-opening share by writing this cryptic message, "So on this beautiful day here in Maui I'm here to remind them all that being treated like an equal individual doesn't require much ... just RESPECT !!!! Psss are we going to war?"
Fans supported the star in the comments section of the post, with one person writing, "hope you go to the spa every day for the rest of your life if you want to!" "​​If you mean war with your fam, Lou Taylor, Larry Rudolph, et al? ABSOLUTELY girl. We're ready!!!" someone else declared.