The Truth About Judge Ketanji Brown Jackson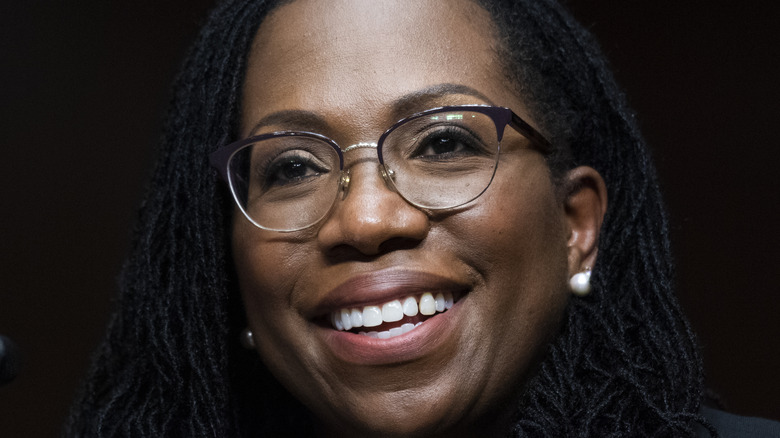 Pool/Getty Images
With the announcement that Justice Stephen Breyer is set to retire, President Joe Biden has the opportunity to appoint a Supreme Court justice. During the 2020 presidential campaign, Biden had promised that he would nominate a Black woman to the high court, and it looks like Judge Ketanji Brown Jackson is a front runner. A Harvard Law School graduate, Jackson worked as an assistant federal public defender in the District of Columbia before being sworn in as a judge with the federal trial court in Washington, D.C., where she served for eight years. Jackson was then appointed by Biden onto the U.S. Court of Appeals for the D.C. Circuit, which, per Business Insider, "has served as a launch pad to the Supreme Court" in the past. Could it do so again? 
The answer is yes, according to Jon Jeffress, who worked with Jackson in the federal public defender's office in Washington, D.C. Jeffress told Business Insider, "There could not be a better choice than her. She's extremely intelligent, very hard-working, and — most importantly in my line of work — she's compassionate and truly cares about the individuals who come before her," said 
Jackson is also an interesting choice because she once clerked for Justice Breyer, who seems to think highly of his former employee. "She is great, she is brilliant. She is a mix of common sense, thoughtfulness. She is decent. She is very smart and has the mix of skills and experience we need on the bench," Breyer reportedly said when Jackson was being vetted for her current job.
President Biden's short list includes other notable female judges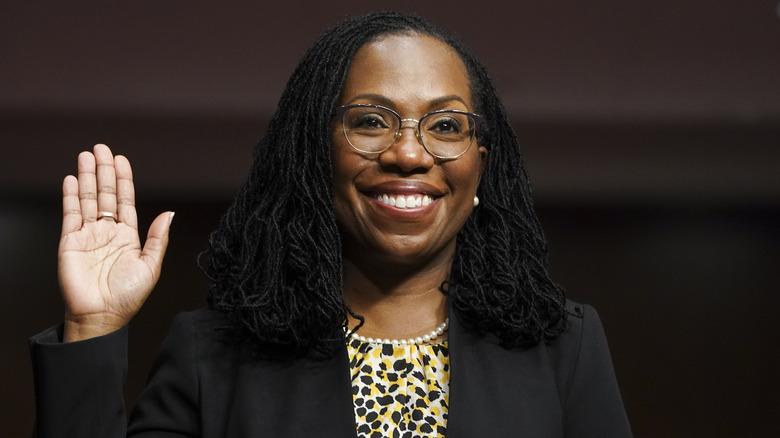 Pool/Getty Images
While the Biden administration had urged Justice Stephen Breyer to retire last year, he held off, which could work in Judge Ketanji Brown Jackson's favor should she receive the president's nomination. She has already served a year as a judge on the U.S, Court of Appeals for the D.C. Circuit — a court regarded as the second most powerful in the country — leaving any arguments about lack of experience by the wayside. 
According to Business Insider, President Biden's short list will most likely include California Supreme Court Justice Leondra Kruger, South Carolina District Court Judge Michelle Childs, and Minnesota District Judge Wilhelmina Wright. 
The president's vow to nominate a Black woman to the Supreme Court doesn't sit well with Fox host Tucker Carlson. "Biden didn't mention the Supreme Court nominee's legal qualifications or judicial philosophy or ability to perform one of the most important jobs in the country. He didn't even tell us she was a nice person. All he said was she's going to be Black and she's going to be female, because to him, that's all that matters," he said (via The Daily Beast).
He then mocked Biden's presumed short list, saying that George Floyd's sister, Bridget, would be "the obvious choice," reasoning, "She is not a judge or a lawyer or whatever, but in this case, who cares? Clearly, that's not the point anymore – this law stuff."