The Truth About Christina Aguilera's Feud With Pink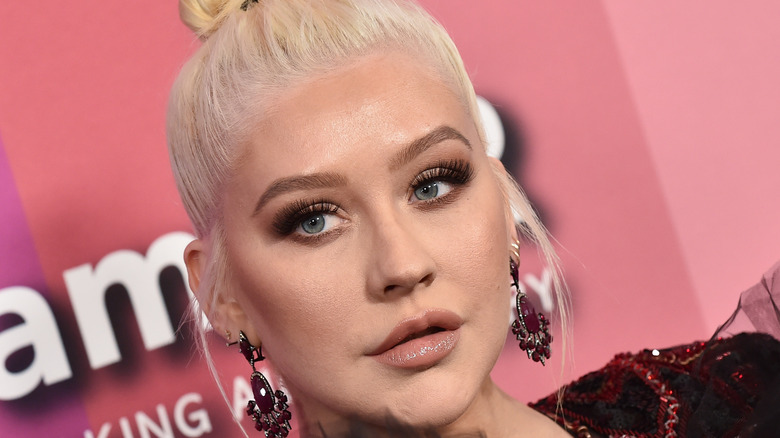 DFree/Shutterstock
Celebrity feuds have the power to transcend time. Even once the parties in question make their amends, the staying power of their beef keeps the memory alive until the public forgets why they were fighting in the first place. Such is the case with musical powerhouses Christina Aguilera and Pink. While it's true that the two once had bad blood, the spat is well in the past and the two are thick as thieves these days. 
The conflict between Aguilera and Pink goes back to their 2001 "Lady Marmalade" days. Pop fans likely still have the salacious French lyrics buzzing around their heads from time to time, but the origins of the song is nowhere near as smooth as its beat. Tina Landon, who choreographed the song's video, shared with Cosmopolitan how things got tense between the two singers.  
"I think it's pretty public knowledge that there was tension between Christina and Pink," London said, via the New York Post. During a two-day video shoot in Los Angeles, Landon said that it "got hairy" at one point. "They were all sitting there watching each other work. Paul Hunter, the director, was trying to give Christina direction and she couldn't hear him," Landon elaborated. "She said, 'What did you say?' And Pink reiterated what Paul had said. Christina did the thing: 'I was talking to Paul.' I just sank down in my chair going, 'Oh, God, please don't let this get worse.'" Fortunately, Landon said that "it didn't." And it didn't!"
Pink and Christina Aguilera eventually made amends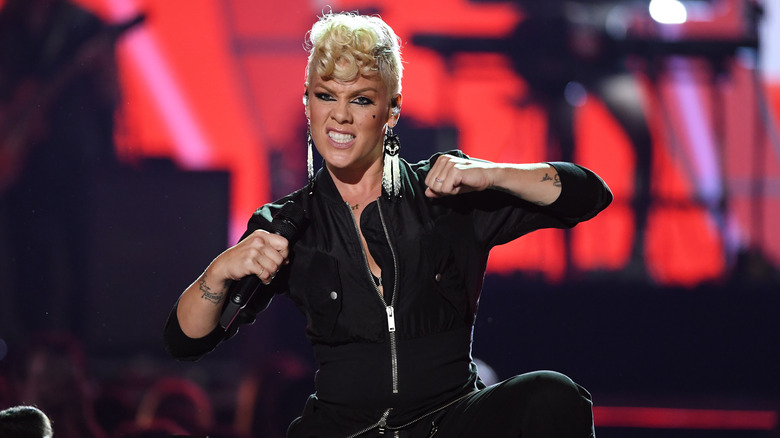 Kevin Winter/Getty Images
For those worried that the bad blood between Pink and Christina Aguilera has lasted, rest assured that their differences are behind them. Speaking with Andy Cohen, Pink shared that they were just too similar. "We were super young and super new at the whole thing, and I think I'm an alpha and she's an alpha," she explained, (via The Things). "I'm used to taking my altercations physical and she's used to having them verbal." Andy then asked Pink if she had tried to get physical with Christina. But the pair has come a long way since then. 
In a 2016 interview with Entertainment Tonight following their shared time on "The Voice," Pink explained that while the two "had history and it hasn't already been wonderful," they have finally come "full circle." "It just took us 15 years and I feel like there was true love and it felt really good," Pink said. "I love when you're around long enough to have a full-circle moment and that was a full-circle moment for me because in all honesty, I'm a fan of hers ... It was just a really refreshing, nice visit." The two have clearly grown up in the years since "Lady Marmalade."