Donald Trump Just Got Some Bad News About His Potential 2024 Run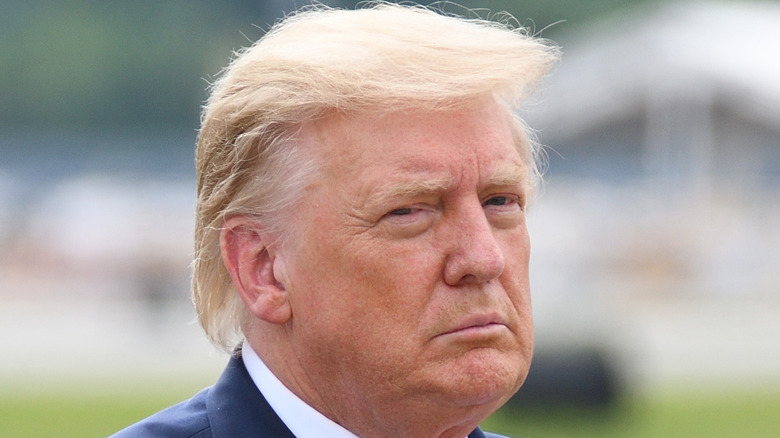 Evan El-Amin/Shutterstock
If you drive down the street in virtually any town, you're likely to see at least one flag that reads "Trump 2024" flying from a pole or a house. While the former president hasn't actually announced an official plan to run in the next election, he legally could (via Business Insider). And earlier this week, he hinted at possible intentions to do so by calling himself "the 45th and 47th president" during a golf game. He was being filmed when a golfing companion called him the 45th president, and Trump turned around, smiling, and said, "the 45th and 47th." 
While Trump's supporters are loud and proud, and would therefore seem to be numerous, there may not be quite as many people hoping he runs again in 2024 as the former president might have imagined and hoped. In fact, recent polling numbers show that a bid for the top seat in the country may not be the guaranteed win Trump seems to think it would be.  
What the numbers currently say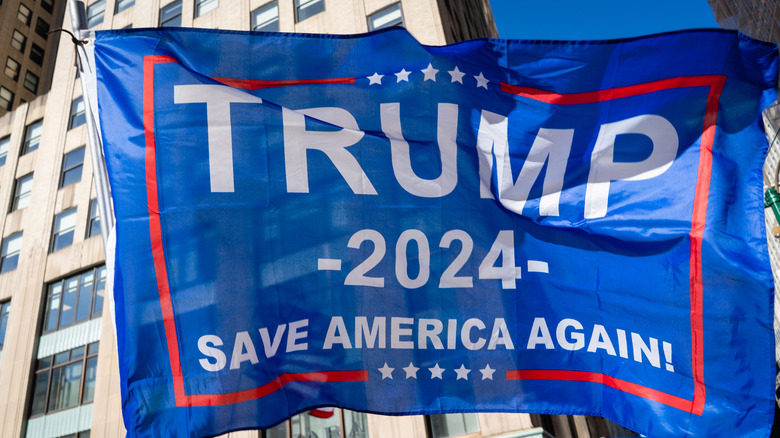 Wirestock Creators/Shutterstock
The poll, which was conducted by Marquette University Law School, found that over 70 percent of those polled don't want to see Trump run for the White House again in 2024 (via Newsweek). Further, when the poll asked about a rematch of the 2020 election (Biden versus Trump), the results showed Biden beating Trump by a margin of 43-33. Hammering home the point was the fact that more than 70 percent of respondents also had an unfavorable opinion of Trump and his time in office. 
However, it is not necessarily all gloom and doom for Trump and his supporters; while these numbers may seem to be damning, the poll in question only included 1000 American adults. Considering there are millions of American citizens currently of voting age (via USA Facts), 1000 people may not be a large enough sampling to adequately gage opinions across the nation. We likely just have to wait and see if Trump will run again, what the real number of his supporters will be, and whether they will take those preferences to the voting booths.