Are Kate And William Unhappy With Their Kensington Palace Home?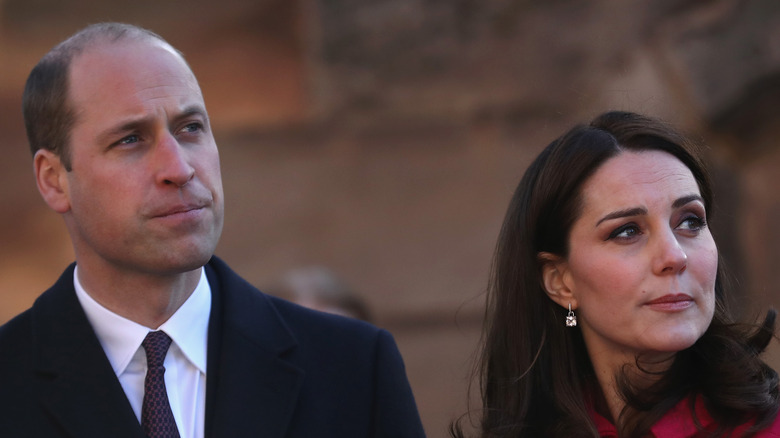 Christopher Furlong/Getty Images
Prince William and Kate Middleton have two homes in which they split their time. 
The Duke and Duchess of Cambridge's main living quarters are in an apartment at Kensington Palace, where they and their three children, Prince George, Princess Charlotte, and Prince Louis, reside most of their days. The London home is close to the children's schools and offers plenty of security for the famous family. 
"Neither William or Kate have ever been London people and have never enjoyed the chaos of the city. Whilst their home at Kensington Palace is highly secure, they have often felt overlooked and that they lacked privacy. The older their children get, the more apparent this has become," royal expert Katie Nicholl told OK! (via Cosmopolitan).
However, the family of five is said to be at their happiest when at their country mansion in Norfolk, per Hello! The estate, which is called Anmer Hall, includes 10 bedrooms, a swimming pool, a tennis court, and plenty of room for the Cambridge kids to run and play. 
"There's no airs and graces," a source told the Express. "It is very much a normal, busy family home." 
William and Middleton spent a lot of time and money remodeling the home to fit their family's needs. The estate was a gift from Queen Elizabeth II following the pair's 2011 wedding. The couple also lived there in the early years of their marriage before their children were of school age.
Now, the Cambridges could be looking to make a big change to their living situation once again.
Prince William and Kate Middleton have plans to relocate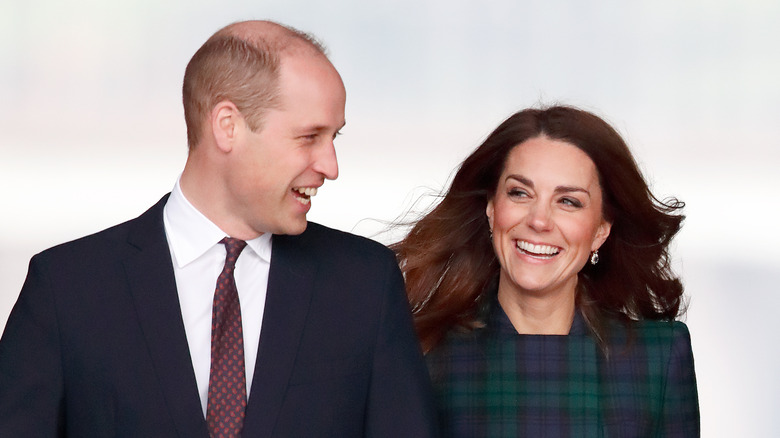 Max Mumby/indigo/Getty Images
Prince William and Kate Middleton are considering a move to Windsor to be closer to Queen Elizabeth. 
Royal expert Katie Nicholl recently revealed that the Duke and Duchess of Cambridge are feeling a bit cramped at their apartment in Kensington Palace and are looking to head to the country where they can be near the queen while also having more room for their family.
"A family move to Windsor is also on the cards," Nicholl told OK! (via Express). "William and Kate want to be on hand to support the Queen as much as possible and for her to spend time with her great-grandchildren. For some time they have felt a bit claustrophobic at Kensington Palace and they have been looking at schools in Windsor." 
There is another added bonus if the Cambridges do opt to move to Windsor. "Being in Berkshire would mean Kate is closer to her own family," Nicholl said, as the Duchess' parents, Michael and Carole Middleton, live at Bucklebury Manor in Berkshire.
In addition, living closer to the queen could benefit Kate, who is poised to take on more responsibility within the royal family this year and when William eventually ascends to the throne. 
"We can expect to see much more of her out and about, alone and with William," Nicholl stated. "This is her opportunity to lay real foundations for the future through the work of the Royal Foundation, which she sees as her legacy project."
Could Fort Belvedere be the Cambridges' next home?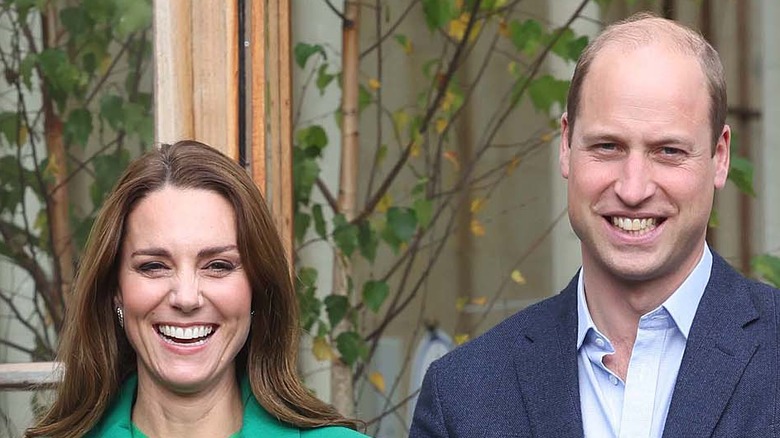 Wpa Pool/Getty Images
Of course, it could be hard for Prince William and Kate Middleton to leave either of their homes behind. The Duke and Duchess of Cambridge have watched their three children grow up at Kensington Palace, where William's late mother, Princess Diana, also resided before her tragic death in 1997.
In addition, the family reportedly worked hard to make Anmer Hall a place where they could feel at home. 
"Kate is rumored to have designed it herself, alongside the renowned architect and designer Ben Pentreath, and it is very much in her personal style of Modern Classic," designer Steph Briggs told the Express. 
"Centuries ago, these rooms would have been decorated in rich burgundies and sage green filled with dark wooden furniture and paneling," Briggs said of Anmer Hall's new look. "From the images, we can see that today this is now a comfortable modern family home, emphasizing creating a welcoming and relaxed environment through their choice of decor and furnishings."
According to Cosmopolitan, Queen Elizabeth has an estate that's under the radar and could be perfect for the Cambridges. 
The home, which is called Fort Belvedere, is located on the queen's Windsor estate. It was previously inhabited by Elizabeth's uncle, Prince Edward, who caused chaos within the royal family when he abdicated the throne and married American divorcee Wallis Simpson.
The estate includes a tennis court and a swimming pool and could prove to be the right fit for the Cambridge family.