The Most Surprising Piece Of Home Decor Taylor Swift Owns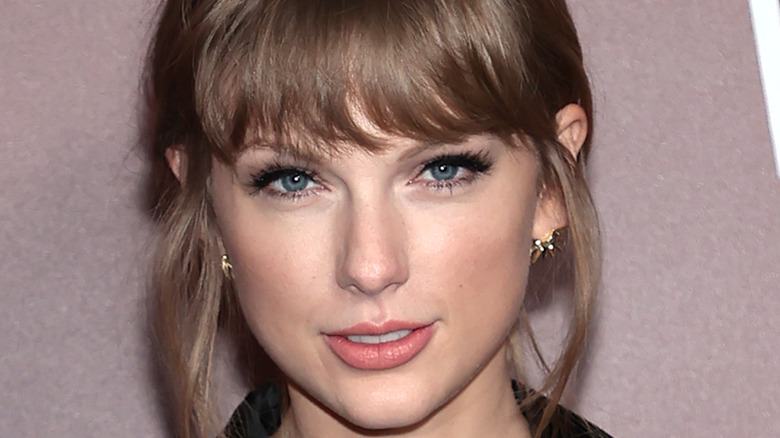 Dimitrios Kambouris/Getty Images
Taylor Swift is a pop star known for being her own person. Swift has built a reputation for writing love songs about independence from men and female empowerment throughout her phenomenal, yet relatively short, career as of this writing. In 2019, Swift even decided her music should be heard her way and began re-recording her old albums as she meant for them to be done, without outside producers telling her what to do. New releases like "Fearless – Taylor's Version," and "Red – Taylor's Version" became instant hits just like they were the first time around.
Swift is also a woman who loves her own space as much as she loves having her music her way. As of 2020, Swift owned a whopping seven homes spread out across four American states, according to Business Insider. In 2013, she sat down with a reporter in her spacious Nashville penthouse where her guest was served homemade cookies, and the reporter was also surprised to see a rather interesting piece of decor on Swift's walls.
Taylor Swift will never forget this legendary career moment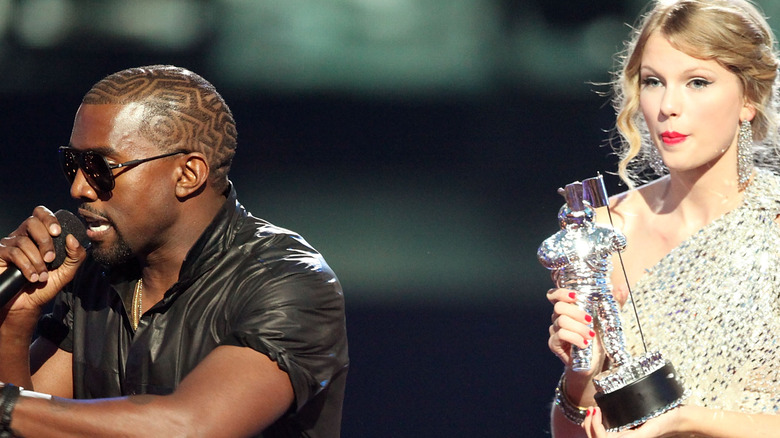 Christopher Polk/Getty Images
Its been a dozen years or so since a young Taylor Swift stepped onto the stage at the 2009 MTV Video Music Awards to accept the award for the only category she was nominated in: best video by a female artist. However, before Swift could finish her acceptance speech, musician and music producer Kanye West jumped onto the stage before a stunned Swift finished getting her words out.
"Yo, Taylor, I'm really happy for you, I'mma let you finish," Kanye said. "But Beyoncé had one of the best videos of all time! One of the best videos of all time."
That moment would go down in pop culture history, was widely talked about soon after, and has been immortalized ever since. Even President Barack Obama weighed in at the time, calling West a "jacka**". It looks like Swift wanted to be reminded of the moment each day, even though the interaction was a little startling for her.
When a reporter from Vulture sat down to interview Swift in her Nashville apartment, the reporter noticed a surprising piece of home decor right on Swift's living room wall. A framed photo of West upstaging Swift was hung in the "Blank Space" singer's living room, with a caption by the fiercely independent singer herself. The caption said, "Life is full of little interruptions." Thankfully, in the years since, West never interrupted Swift on stage again.