Queen Elizabeth Just Launched A Surprising Homegrown Product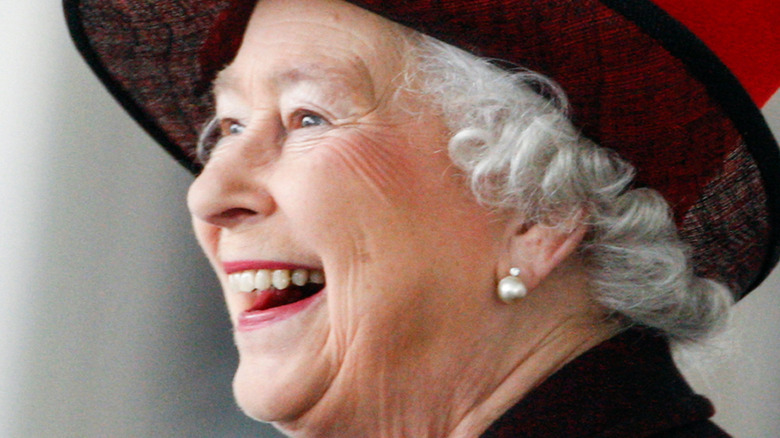 Alessia Pierdomenico/Shutterstock
Queen Elizabeth is a historic ruler who is rapidly coming up on her 70th anniversary of holding the throne. And while she may be an iconic royal, she's also something of a businesswoman with a hand in the food and drink industry. In 2020, Buckingham Palace launched a dry gin made with a variety of ingredients sourced from the grounds, according to People. Later that year, a second gin was released. This one was created using ingredients found on the queen's Sandringham estate. You can pick up the Buckingham gin from the Royal Collection assuming you live in the UK, Germany, New Zealand, or Australia.
It turns out that gin was only an entry point. In 2021, Queen Elizabeth launched a beer brand that is made using ingredients from Sandringham as well, according to the Independent. The release came shortly after the passing of Prince Philip, whom the publication noted was a fan of ale. The beers are produced using organic barley from the royal's estate and are brewed locally. While a vodka or even, dare we say it, a tequila may seem like the next logical step in the queen's path to taking over the alcohol market, her latest launch is a bit of a switch-up.
Earlier this month The Sun reported that she was unveiling a line of condiments. You read that correctly. Queen Elizabeth is dropping her very own ketchup and brown sauce, and they carry an expensive price tag. Read on to learn more!
A bottle of Queen Elizabeth's ketchup costs more than $9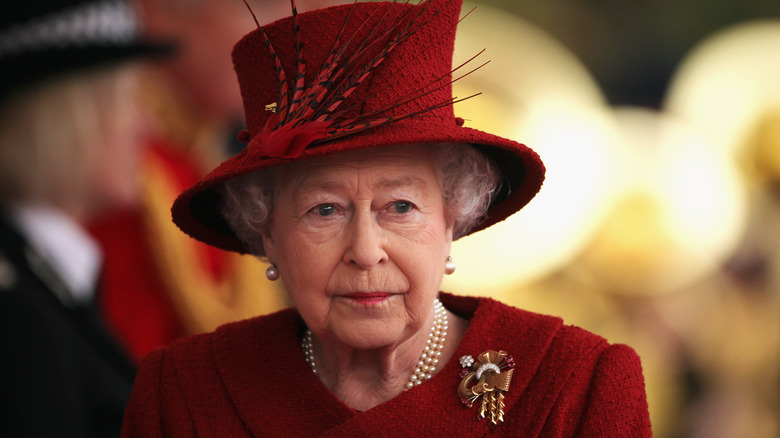 Dan Kitwood/Getty Images
If you're looking to pick up some of Queen Elizabeth's royal ketchup, you'd best use it sparingly. A 10 oz. bottle will set you back about $9.50, according to Food & Wine. Is it worth the price? That's up to you to decide. However, dipping your fries into the queen's ketchup means you'll be enjoying a product made using ingredients from one of her estates. The publication noted that both the ketchup and brown sauce are made at Sandringham alongside her beer and gin.
What else do we know about the products? For starters, the ketchup is said to be "ideal for breakfast or any time of the day." It includes ingredients like dates, apple juice, and spices. The brown sauce on the other hand is "packed with vinegar and spices." Speaking of, if you're unfamiliar with brown sauce, the publication described it as similar to A1 sauce but with a thicker consistency. People obtained photos of the products and their bottles, and they are appropriately posh.
If you're surprised by the queen's latest business venture, you may also be shocked to learn that she is allegedly a fan of hamburgers. People noted that Queen Elizabeth likely isn't digging into a Big Mac, though. Instead, she is said to prefer her burger without a bun. Of course, she eats it with a fork and knife. She may save her ketchup for the fries; apparently, she prefers her burgers with cranberries.