Is This How Khloé Kardashian Really Feels About Her Sister Dating Pete Davidson?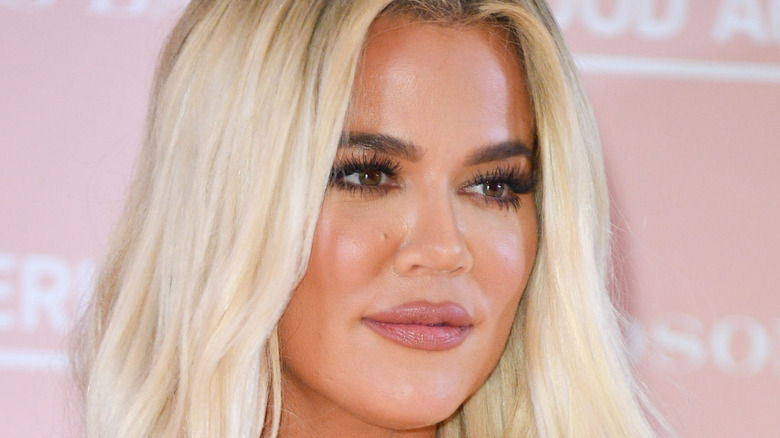 George Pimentel/Getty Images
The latest romance in the life of the Kardashian family has many fans raising their eyebrows, but the siblings themselves are all for it. Just eight months after filing for divorce from Kanye West, Kim Kardashian began dating Pete Davidson. The two had been friends for some time, but reportedly started exploring a romance while Kardashian was rehearsing for her guest hosting spot on "Saturday Night Live" (via Us Weekly). Since then, the couple (KimPete? KarDavidson?) have been seen dining in various New York City restaurants, sitting at the movies, and jetting to the Bahamas shortly after New Year's 2022. 
Since the Kardashians aren't known for being understated or frugal, it came as no surprise that Kim K. celebrated Davidson's birthday by hosting a party with a VIP guest: Flavor Flav. The rap legend told Entertainment Weekly, "One thing that I could say is Pete Davidson loves himself some Flavor Flav. Everything he does is, 'Flavor Flav this, Flavor Flav that, Flavor Flav this, Flavor Flav that.' So Kim said, 'OK, well, for your birthday, you are going to have Flavor Flav.' She sent for me and that's how I ended up there." Flav even honored Davidson by giving him one of his signature clock chains.
Some families might be concerned at seeing a newly single member jump right back into the dating pool, but not in this case. For Kardashian's mother and sisters, her happiness is their priority, and from all accounts, they're delighted to see the SKIMS founder living her best life.
Pete Davidson has the Kardashian family's stamp of approval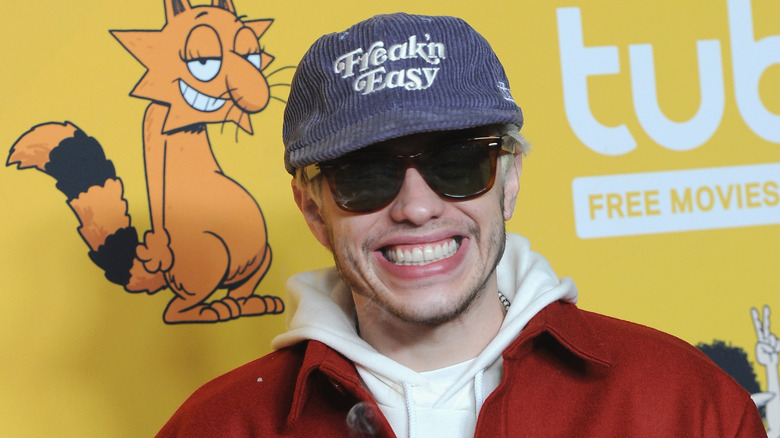 Albert L. Ortega/Getty Images
As of this writing, Kim Kardashian and Pete Davidson are still going strong, and that suits her family just fine. Mom Kris Jenner was at Davidson's Flav-orful birthday bash, and sister Khloé Kardashian was seen accompanying the couple and a group of friends on a fun night out that featured a trip to a Los Angeles escape room. Afterward, Davidson treated the group to a Korean barbecue dinner, paying the bill in advance. 
A source close to the family told Page Six that Khloé "loves Pete and is so happy to see how happy he makes her sister." A second insider told the gossip column that Davidson and Khloé "get along great," and, "We hear their closest friends and family approve on both sides." Mom Kris is apparently "obsessed" with her daughter's new boyfriend as well, per E! News, and made sure he was invited to her annual Christmas party. 
One notable person is less than thrilled, however. Kim's ex, Kanye West, is said to be completely opposed to the relationship. In a recent benefit concert with Drake, he ad-libbed an extra line to his song "Runaway," per BuzzFeed. After the lyric "I need you to run right back to me, baby," he added, "More specifically, Kimberly." More concerning is a report from TMZ that Ye has been spreading an (unfounded) rumor that Davidson has AIDS. 
Kim has yet to react to her ex's behavior, and her ever-more-public outings with Davidson make it clear where she stands in the romance department.