What We Know About The Tragic Death Of Pete Davidson's Dad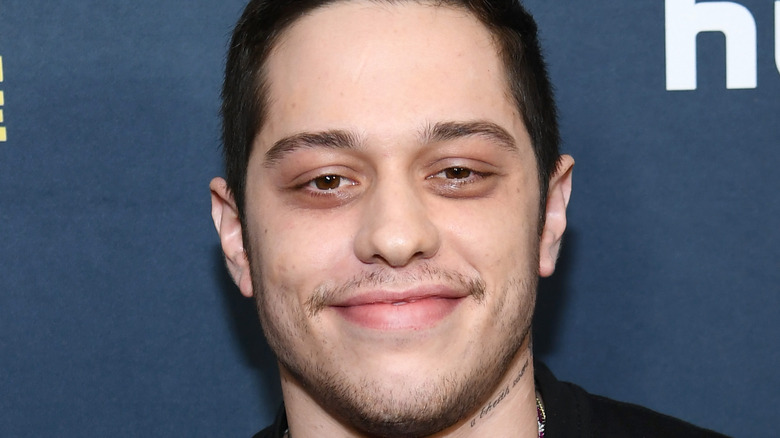 Dimitrios Kambouris/Getty Images
Pete Davidson has become a larger-than-life character. The hilarious "Saturday Night Live" comedian, best known on the show now for breaking character and making us all laugh, has found himself at the center of media controversies. However, they are usually centered around who he is dating at the time.
Davidson became a household name outside of "SNL" when he dated Ariana Grande. The pair's whirlwind relationship turned heads and had people talking. They went from casually dating to engaged in what felt like a matter of minutes. Eventually, their love fizzled out, but don't feel bad for Davidson. He rebounded by dating Kate Beckinsale before moving on to Kim Kardashian.
Davidson may be popular with some of the most beautiful women in Hollywood, but one aspect of his life that continues to charm fans is his adorable relationship with his mom. He only recently moved out of her basement. There is a reason why he shares such a deep bond with his family, and it is heartbreaking.
Davidson's dad passed away tragically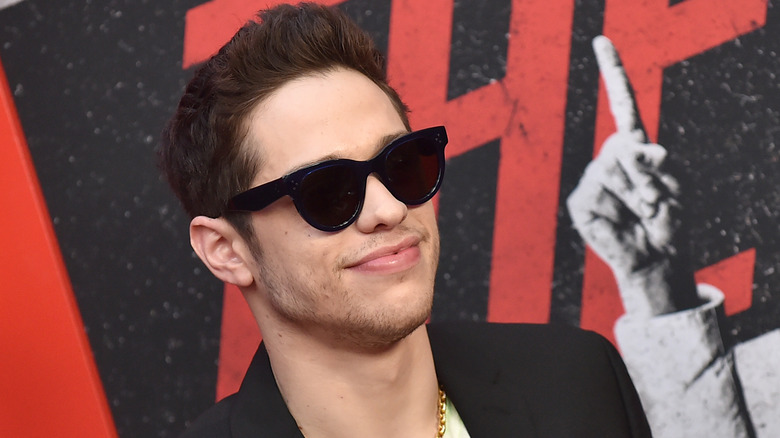 DFree/Shutterstock
Davidson has always been open about the tragic passing of his father (via The US Sun). Scott Davidson was a New York City firefighter working during the heartbreaking attacks on September 11, 2001. Scott Davidson was seen running up to the Marriott World Trade Center hotel moments before the second tower fell. It was later he would be confirmed dead on the scene.
Pete was only 7 years old at the time of his father's death. Though his father died a hero, the pain was almost unbearable for Davidson. He would pull his hair out and contemplated suicide.
Davidson credit's his film "The King of Staten Island" with helping him process his father's death. He said in an interview with Sky News, "As someone who's open with struggles and issues, I think I'm always learning and growing. "One of the main reasons why I wanted to make this movie and tell this story was because I wanted this chapter in my life to be closed." adding, "Not forgotten, but I wanted to be able to move on and show that it's okay to have issues and it's okay to struggle and that you're not alone and that there is a light at the end of the tunnel."