Christian Convery Gives Details On Gus And Creating Season 2 Of Sweet Tooth - Exclusive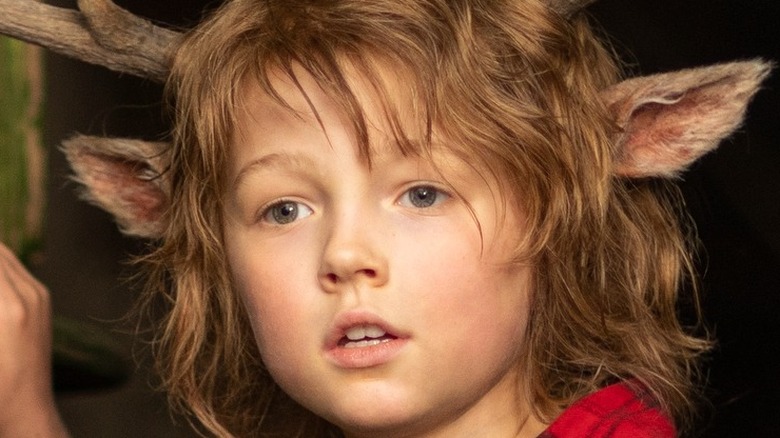 Netflix/Kirsty Griffin
12-year-old actor Christian Convery has already had several breakout roles. You may have seen his work in films like "Venom," "Beautiful Boy," and "The Tiger Rising." But many fans will remember him best from his leading role as Gus in Netflix's action-adventure TV series "Sweet Tooth."
Season 1 of "Sweet Tooth" was released in June 2021. Many fans were excited when Netflix announced that they'd be releasing a second season. Although Season 2 has yet to be released, during a recent interview with The List, Convery shared that they were in the process of filming. In his interview, Convery shared how "amazing" it's been working with the "Sweet Tooth" cast and crew again as well as how excited he is to be back shooting in New Zealand. Convery also shared his thoughts on Gus' journey in Season 1 and gave some hints about what we can expect going into Season 2 of "Sweet Tooth."
Convery's thoughts on his Sweet Tooth character Gus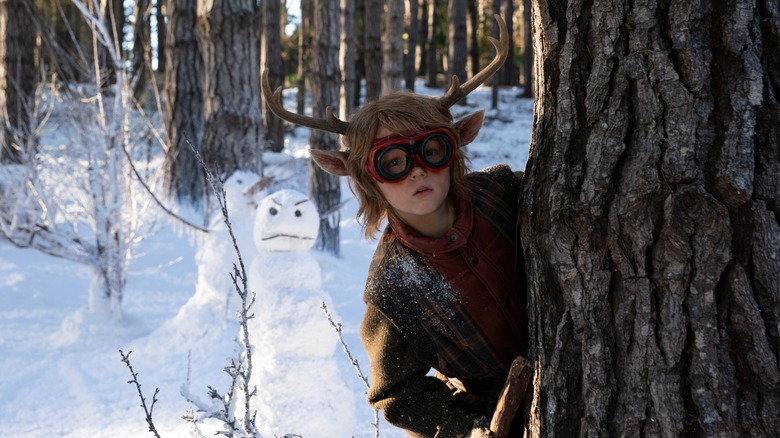 Netflix/Kirsty Griffin
In Netflix's "Sweet Tooth," Christian Convery plays Gus, a young boy who is part human part deer, with noticeable deer antlers and ears. Gus spends most of his early life in a remote cabin with his adoptive father, but following his guardian's death, Gus embarks on a mission to find his mother with the help of Tommy Jepperd (Nonso Anozie). The first season follows the unlikely pair on their search. 
Many fans found Gus a bit naive in Season 1, and Convery agreed that his character had a lot to learn along his journey. "He is learning about trying new things and growing up because he breaks the rules that his father gave him," the actor said. Fans were able to watch that growth throughout the first season. But, according to Convery, Gus still has a long way to go. When asked if Gus would continue to change and grow up throughout Season 2, he answered, "Yes, definitely."
Changes coming in Season 2 of Sweet Tooth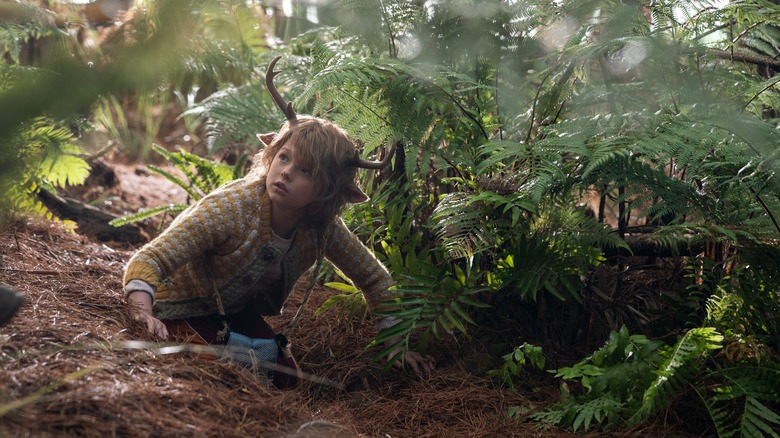 Netflix/Kirsty Griffin
The ending of "Sweet Tooth" Season 1 gave us some answers, but there are still plenty of mysteries that viewers are eager to see solved and lots of suspense going into Season 2. And with production for the second season now underway, it seems we may finally get some resolution. However, when discussing the next season, Christian Convery was careful not to spoil anything and said he could not share a lot. "I can't really give you anything," Convery said. "but I can say it's going to be a wild adventure."
Convery also shared that we can expect some new additions to the cast in Season 2, who he's been enjoying filming with in New Zealand. "I like how I'm getting to work with different people now because there are more characters coming," Convery said. When asked if those new characters were going to cause some big changes in the show, the actor could only say, "maybe." We'll all just have to wait and see.
You can see Christian Convery in Season 1 of "Sweet Tooth" currently streaming on Netflix.