Celeste O'Connor Shares Their Favorite Scene From The In Between - Exclusive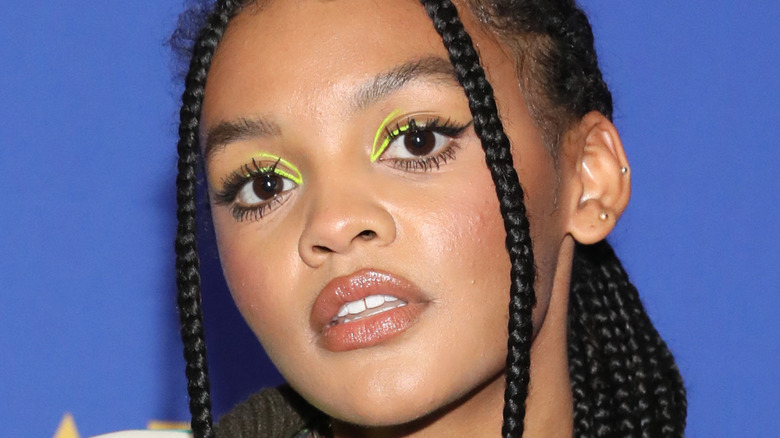 Monica Schipper/Getty Images
The teen love story "The In Between" is sure to leave you in tears. The film follows Tessa, played by Joey King, who has just lost the love of her life in a car crash. 
As she mourns what could have been, she starts to see her boyfriend, Skylar, everywhere — and that's when she begins to believe he's been trying to communicate with her from the afterlife.
Filming this heavy new flick wasn't easy for a lot of the actors involved, cast member Celeste O'Connor said during an exclusive interview with The List. 
"A lot of the difficulties in dealing with grief and death were heavily tackled by Joey, which I'm sure is really difficult for her — or maybe not," they said. 
Luckily, O'Connor's character, Shannon, is there to brighten the mood. "My experience was really positive and pleasant because Shannon was just so light and carefree and fun-loving," they added.
From the star-studded cast to the supernatural element of the love story, there's a whole lot to love about "The In Between." Yet, there's one scene in particular that will always stick with O'Connor.
One scene with Joey King will always be special to Celeste O'Connor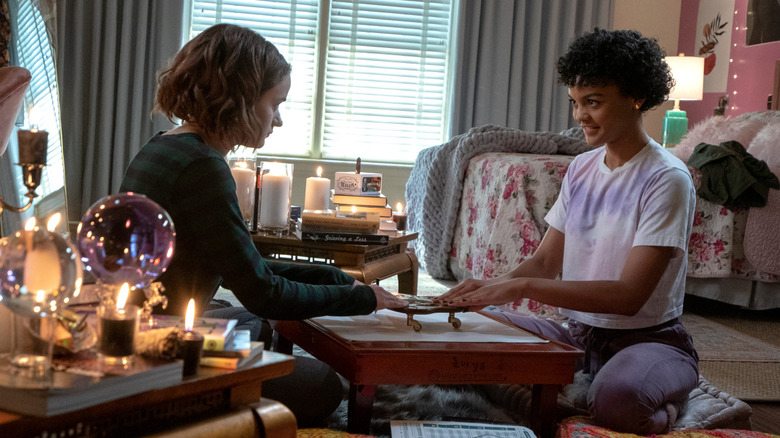 Tina Rowden/Paramount+
Throughout the movie, Joey King's character, Tessa, is searching for any way to get in touch with her deceased boyfriend, Skylar — and that's when Celeste O'Connor's character, Shannon, comes in.
She's willing to do whatever it takes to help her best friend heal, and these moments are truly special to O'Connor. 
"It was the scene where Joey and I were in Shannon's room, and we're using the Ouija board and the mirror to get into contact with Skylar," the actor explained to The List. "That will really stick with me, because I feel like that was a moment where I really got to bring Shannon's energy, her youthfulness, and her excitement, and her openness."
Watching someone go through such a traumatic event isn't easy, but having a close friend by your side certainly helps a lot. Over the course of the movie, Shannon helps Tessa navigate some of the darkest times of her life. 
"We actually got to see their relationship and how it changes and evolves," O'Connor said. "So that was really beautiful."
"The In Between" is available to stream Friday, Feb. 11, exclusively on Paramount+.