Is Mary Kay An MLM?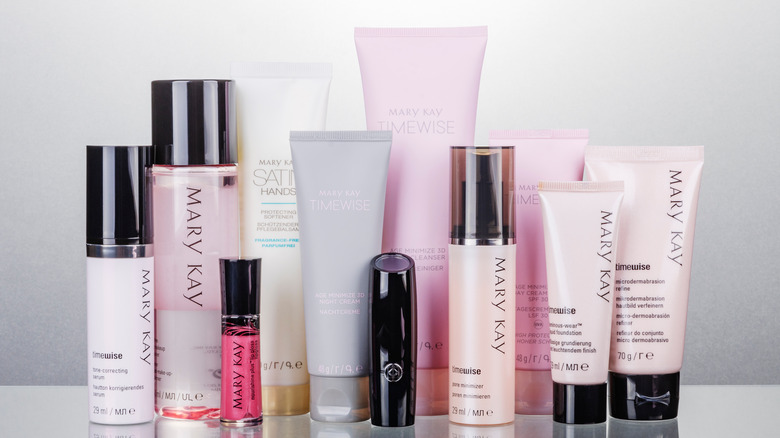 Darios/Shutterstock
Correction 03/22/22: A previous version of this article stated that Mary Kay sells jewelry. Mary Kay sells skincare and makeup products, not jewelry.
In 1963, a woman named Mary Kay Ash created her own cosmetics company. She'd tried to make it in the corporate world, but she was tired of being passed over for promotions and salary boosts in favor of male colleagues. Instead, Ash wanted to give women an opportunity to succeed on their own (via Biography). Ash's idea of selling her products through networking and home parties was an instant success, and nearly 60 years later, Mary Kay is a multimillion-dollar industry operating in more than 40 countries worldwide. 
Thousands of women work as Mary Kay consultants, some making it to upper-level positions and earning the coveted pink Cadillac, the prize for top performers. They join for the promise of entrepreneurship and the flexibility of setting their own hours. Some appreciate the Mary Kay company's commitment to sustainability, and its contributions to organizations supporting women and girls. And others support Ash's positive attitude and faith-based principles –her motto was "God first, family second, job third," per Called.
But unlike typical retailers or online businesses, the company has a different type of sales model. It's a hierarchy in which senior consultants recruit lower-level team members, then make commissions off their team sales as well as their own individual sales. This puts Mary Kay in the category of multilevel marketing, or MLM. Some MLMs are legitimate companies, while others operate under shady business practices. Where does Mary Kay fall in the spectrum?
Mary Kay is an MLM, but not a pyramid scheme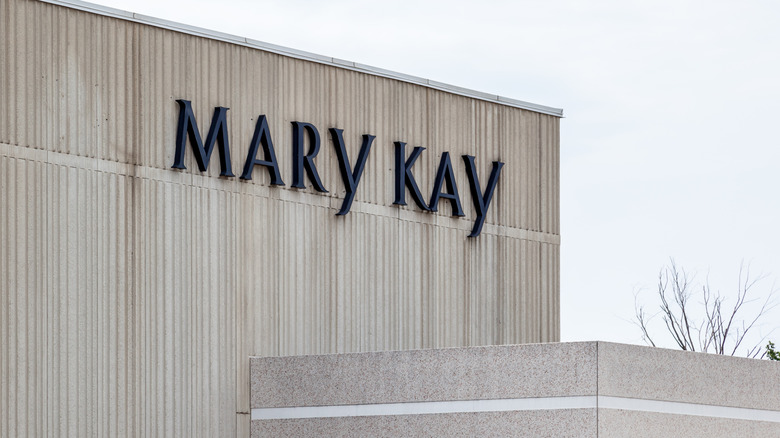 JHVEPhoto/Shutterstock
It's important to know the difference between an MLM and a pyramid scheme. Both operate in similar ways: Rather than hiring employees to sell their products, they recruit sellers (sometimes known as "distributors," "consultants" or "coaches") for their products, and the sellers in turn bring aboard other salespeople for a percentage of their profits. The most successful agents have a large network of sellers working under them and make most of their income from the commissions. 
But unlike legit MLMs, pyramid schemes are a scam. According to the Federal Trade Commission, a company is considered a pyramid scheme if their sellers can't earn an income off their own sales alone. If you have to bring in a minimum number of new recruits in order to see any profits, that's a red flag. Typically, pyramid schemes offer special bonuses or perks only to sellers who buy a certain amount of their product. And pyramid-scheme companies are also masters of the hard sell, promising big profits with little effort and urging the newcomers to join on the spot.
By the federal definition, Mary Kay is a legitimate MLM because its sellers aren't required to build a network of recruits. It's possible to earn income simply by selling the products. Consultants buy Mary Kay inventory at wholesale prices, then sell it at either the suggested retail price or a price they set themselves. However, their methods have been criticized as very pyramid-like.
Past Mary Kay consultants have horror stories to tell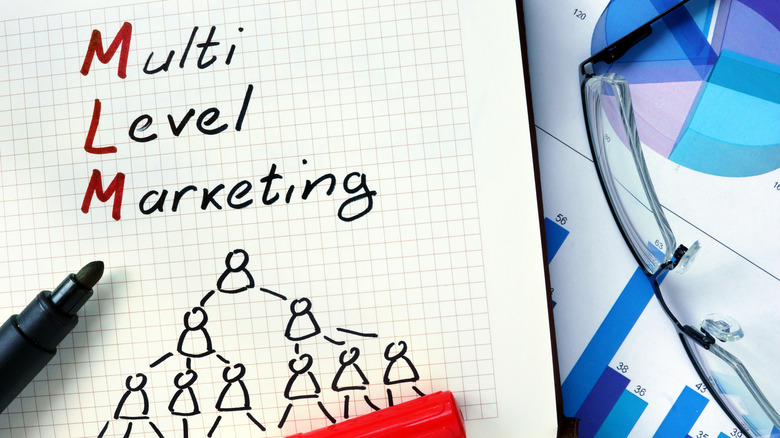 Vitalii Vodolazskyi/Shutterstock
Back in 2012, journalist Virginia Sole-Smith wrote an article for Harper's Magazine about Mary Kay and its business practices (via CBS News). Her report claimed that while the company isn't technically a pyramid scheme, it's no easy road to riches, either. Consultants can opt not to bring in new sales staff and simply sell the Mary Kay products themselves, but they often end up with a garage full of makeup that they can't sell. The company promises a 90% buyback of unsold inventory, said Sole-Smith, but consultants are discouraged from taking advantage of the offer.
Sole-Smith told CBS that Mary Kay tries to sell women on the idea that they can achieve the working mom's dream of setting their own hours, making a good living, and still having plenty of quality time with the kids. "The company...says, 'don't worry, Mary Kay has the answers.' But it doesn't," she said. "Only around 300 of the 600,000 American Mary Kay ladies make a six-figure income. And they work incredible hours to achieve that."
The website Pinktruth is a forum for past and present Mary Kay consultants to share their experiences. Though some defend the company, many more have stories about being guilt-tripped into joining, attending high-pressure sales meetings, working long hours, and racking up unexpected expenses. The bottom line: Think carefully before you join Mary Kay or any MLM. Decide how much money you can comfortably invest, and who your customer base will be. Then make an informed decision that's right for you.