Those Downing Street Parties Look Even Worse After New Report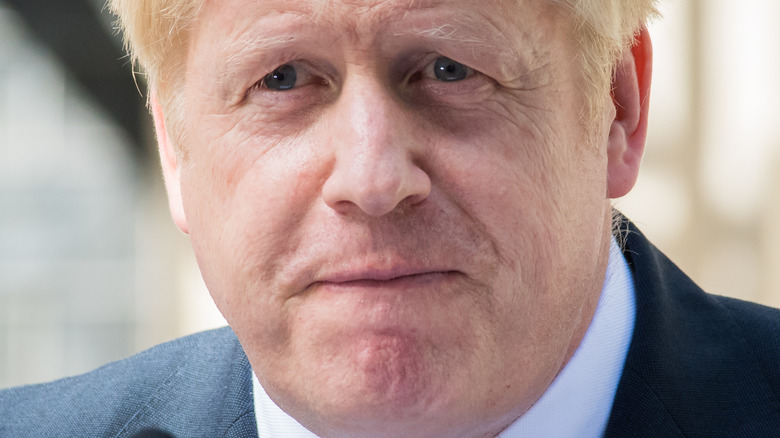 Michael Tubi/Shutterstock
A few weeks ago, we learned of shocking reports that members of UK Prime Minister Boris Johnson's staff stayed up into the wee hours of the morning partying the night before Prince Philip's funeral. Not only were these alcohol-fueled celebrations in poor taste given the national period of mourning for the royal, but at the time, the UK was under COVID-19 lockdown and socializing with people outside your household was prohibited. The starkest image of how careful folks were was Queen Elizabeth sitting in a church pew alone during Philip's funeral, as she was the only surviving member of her household.
Meanwhile, as many as 30 staffers from 10 Downing Street had been up all night, dancing and drinking at so-called "leaving" parties for departing coworkers. Although Johnson was not in attendance, he did offer a public mea culpa to the Queen once the parties were made public. Many leaders and social media users called for the PM's resignation. Although Johnson is still in office, new findings about the celebrations have not done him any favors.
As The Washington Post reports, senior civil servant Sue Gray's investigation offers a fairly damning take on the April 2021 parties.
Will Boris Johnson survive this scandal?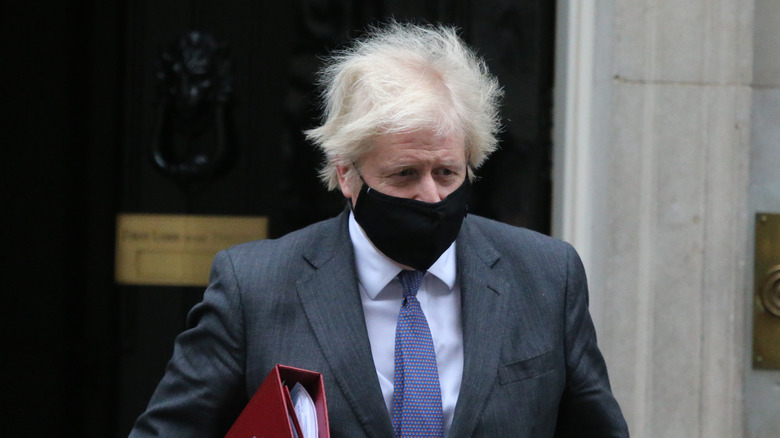 Ilyas Tayfun Salci/Shutterstock
In Gray's report on the Downing Street parties that took place on the eve of Prince Philip's funeral, she said the get-togethers "should not have been allowed to take place" (via The Washington Post). Incredibly, there are actually 16 parties under investigation by the police at this time, all of which took place at Johnson's home or office during COVID-19 lockdown.
"The hardship under which citizens across the country worked, lived and sadly even died while observing the government's regulations and guidance rigorously are known only too well. Against the backdrop of the pandemic, when the government was asking citizens to accept far-reaching restrictions on their lives, some of the behavior surrounding these gatherings is difficult to justify," Gray also wrote in her report (via AP News).
As for Johnson, he said this week about the probe into the scandalous celebrations, "I get it and I will fix it. I know what the issue is. It's whether this government can be trusted to deliver."
CNN reports members of Johnson's own party are no longer supporting him in light of the parties, which Gray blamed on "failures in leadership." Meanwhile, according to a new poll, 64 percent of British citizens do not think the PM has what it takes to lead them.