Kirsten Dunst And Jamie Dornan Open Up About Their Steamy Scenes In Marie Antoinette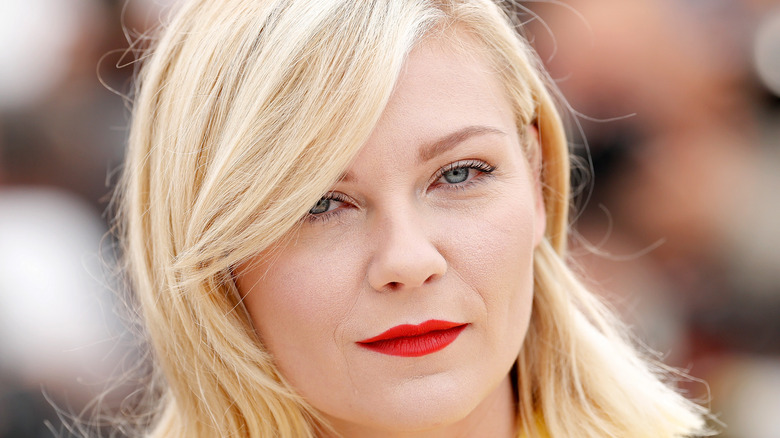 Pascal Le Segretain/Getty Images
Kirsten Dunst's relationship with filmmaker Sofia Coppola has proven to be incredibly lucrative for both parties. As People notes, the talented duo began working together all the way back in 1999 on the critically acclaimed teen drama "The Virgin Suicides." 
At the time, Dunst was already established as a child star, having impressed in the likes of "Interview with the Vampire," but she was on the cusp of adulthood when Coppola's movie rolled around, and it would prove to be instrumental in re-introducing Dunst to the world.
"This movie holds such a dear place in my heart because it was the first time I worked with Sofia. It was the first time I was seen as like a beautiful woman and have it be a female who gave me that," the actor revealed in a Netflix video looking back at her career. "It was very empowering for me at that age in terms of the way I felt about myself and my beauty." 
Among other things, Dunst had been repeatedly advised to fix her teeth if she wanted to make it in the industry. Thankfully, as Dunst shared, Coppola "made me feel beautiful for who I was," which was lucky because, as the "Spider-Man" star acknowledged, "That was a very pivotal time in my life to feel that way and to be given that." 
The duo has worked together many times over the years, but it hasn't always been smooth sailing, particularly when it came to one particular role requiring intimate sex scenes.
Jamie Dornan had no idea Kirsten Dunst was so uncomfortable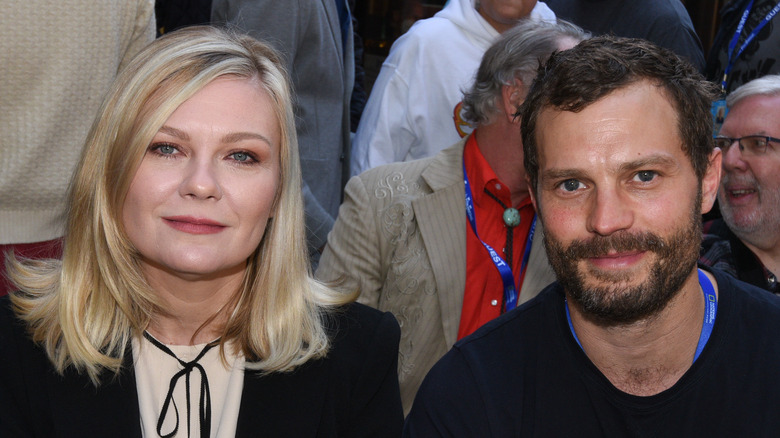 Vivien Killilea/Getty Images
During an "Actors on Actors" chat for Variety, former co-stars Kirsten Dunst and Jamie Dornan discussed their experiences working on Sofia Coppola's melancholic cult favorite "Marie Antoinette," which came out in 2006. 
Although the experience was positive overall, Dunst, who was 22 at the time, admitted to feeling self-conscious about the many love scenes her titular character was involved in. 
"All our stuff was like making out, and I'm not comfortable with that. It's never comfortable, ever," she explained. "I think my first time I even showed my breasts was with Sofia. She never used the take."
"Marie Antoinette" was Dornan's debut role, and he admitted to having no idea that Dunst was struggling. "You handled it well. I thought you were in control of everything," the "Fifty Shades of Grey" star opined. 
In fact, Dornan recalled how they met for the first time after shooting began. "I remember we had to improvise," he said. "Sofia did this thing of how we didn't really meet until we met in the scene. Isn't that right?" 
Dunst acknowledged it was "awkward" to do it that way, but, ultimately, everything worked out for the actors, who are both up for Screen Actors Guild awards this year.
Dunst impressed in another female-directed movie, Jane Campion's "The Power of the Dog," while Dornan is being recognized for his work as part of the ensemble of "Belfast," per The Wrap.