Harry Styles Helped Write This Song For Ariana Grande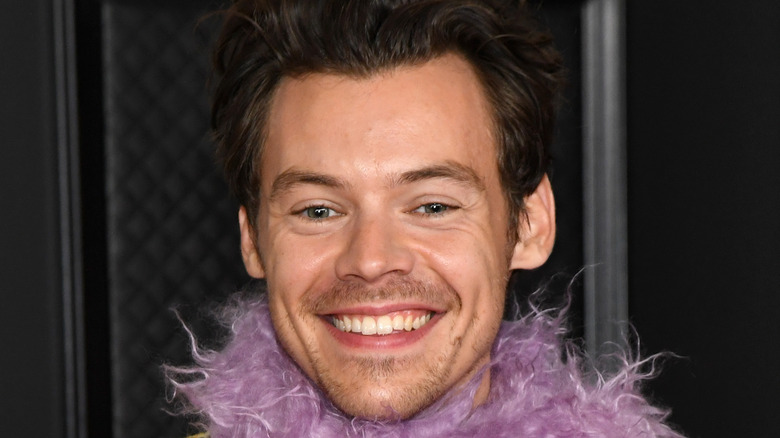 Kevin Mazur/Getty Images
As two of pop's biggest names, you'd think that if Harry Styles and Ariana Grande had worked together, it would be common knowledge. But plenty of fans don't know that they've actually worked together before. While Styles was still a member of One Direction, he helped Grande out with a song for her second studio album "My Everything" in 2014. While Styles wasn't behind hits like "Problem," "Bang Bang," and "One Last Time," he helped the singer craft the track "Just A Little Bit Of Your Heart" (via Planet Radio).
"It's a beautiful song. He's an amazing writer," Grande told MTV at the time, adding that Styles is "amazingly talented." Surprisingly, the collaboration wasn't planned, either. As Grande explained, the former One Direction star just so happened to be at the studio while she was at a recording session. The producers she was working with at the time, Johan Carlsson and Savan Kotecha, were the ones to ask Styles if he wanted to write something for the record.
Ariana isn't the only musician that Harry Styles has written a song for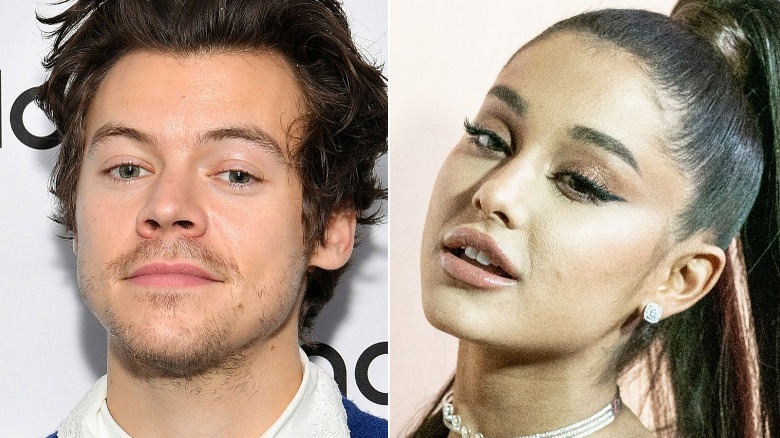 Dia Dipasupil/Getty/lev radin/Shutterstock
While Ariana Grande wasn't in the room while Harry Styles wrote the song, she had a very strong reaction to what the British musician had up his sleeve. "He went into the other room and they were writing for a while and I remember when I heard it I was like 'Wow, that's a really strong verse, that's really beautiful,'" Grande recalled to MTV, adding that as the song entered the chorus she ended up in tears.
Styles would later cover the track in his concerts, performing it for the first time in July 2018 at gig in St. Paul, MN (via The Things). "I wrote this song a few years ago, and this one, I gave away to somebody else," he told the crowd. "Tonight, I will be taking it back."
Obviously, Styles has a penchant for writing ballads as he would go on to write "Someday" with Meghan Trainor for Michael Bublé's 2016 album "Nobody But Me," per Teen Vogue. In 2020, Styles broadened his talents even further into the country genre (via Capital FM), co-writing the track "Changes" for country star Cam with songwriters Lori McKenna, Tom Hull, and Tyler Johnson (via Twitter).