Why Alexandria Ocasio-Cortez Is Taking A Break From Twitter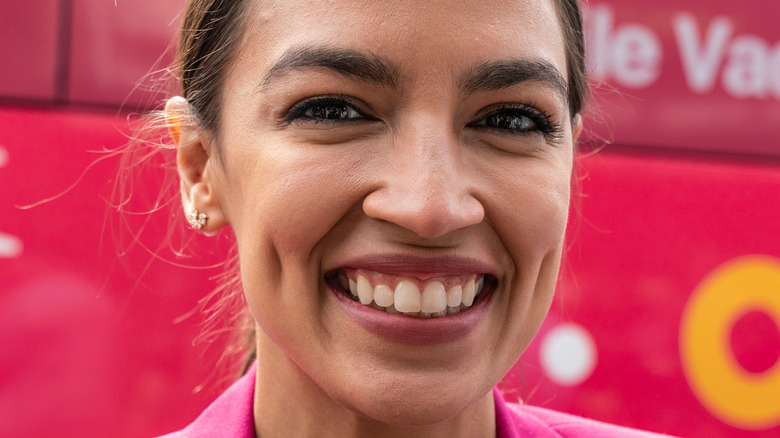 lev radin/Shutterstock
Alexandria Ocasio-Cortez is no stranger to facing backlash online for her political beliefs. According to Vox, much of the hate thrown at the representative online comes from conservative-leaning Americans who don't agree with her democratic socialist ideology.
Big names in the conservative movement, like Ben Shapiro, have been attacking Ocasio-Cortez on Twitter since she was elected. The congresswoman shot back at one of his attempts to get her attention, saying he was practically catcalling her online.
Back in 2018, Vox asked Shapiro why he focuses so much of his attention on Ocasio-Cortez, and he said, "Because Tom Perez called her the future of the Democratic Party, and because she hasn't done a single interview with anyone who didn't vote Democrat, so far as I am aware." He continued, "Cross-partisan discussions make the country better. End of story. She had every right to say no, of course. But suggesting that this is in any way comparable to catcalling is patently ridiculous and insane."
As Vogue notes, Ocasio-Cortez is far from the first woman politician to face backlash from conservatives on Twitter. They've come for Hilary Clinton and Vice President Kamala Harris, just to name a few. Now, however, she is stepping away from the platform and taking a break from tweeting.
Alexandria Ocasio-Cortez is taking a break from Twitter for her mental health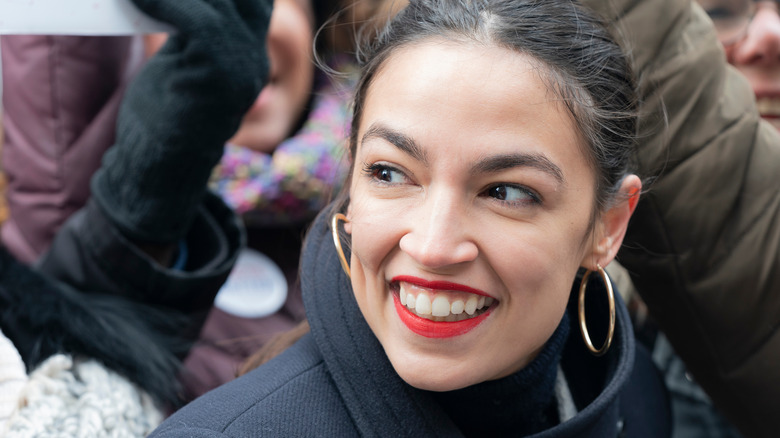 lev radin/Shutterstock
According to the Daily Mail, Alexandria Ocasio-Cortez is taking a break from Twitter for a while. After she went on vacation in Miami, Florida, and was seen without a mask on, she began to face backlash from those on Twitter who said she was a hypocrite. She eventually caught COVID-19 but recovered.
She said the constant Twitter attacks began to take a toll on her mental health. She took to her Instagram story to share why she has stepped away from the platform when she was asked about her absence by a constituent. "That's so funny that you bring that up," Ocasio-Cortez shared. "Yeah, when I got COVID I turned off all my devices, which means I wasn't really on social media that much or anything like that."
She continued, "I mean, literally, I would go to open the app and I almost felt like, anxious. People like, kind of fight and gossip, and all this other stuff so much." She added, "And there's a lot of negative negativity on there — but I'll be back. Don't worry. Just a break."
This is not the first time Ocasio-Cortez has had problems on Twitter. She was sued for blocking Twitter followers in 2019, according to NPR.