Kyle Allen Shares What It Was Like On Set Of The In Between - Exclusive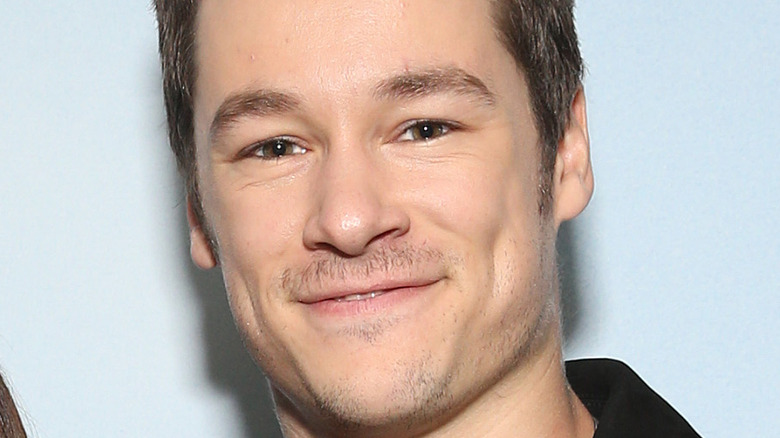 Jesse Grant/Getty Images
If you find yourself crying while watching a film, imagine how emotional it was for the actor who worked on it. 
In the upcoming supernatural love story "The In Between," co-stars Joey King and Kyle Allen had a lot of tough scenes to act out. The synopsis of the story itself is a sad one: the film follows Tessa as she grieves her boyfriend's death and believes she is receiving messages from him in the afterlife from a place called "The In Between."
While we were bawling our eyes out watching, Allen and King had to actually make themselves cry for multiple scenes. Yet, that still wasn't the most difficult part for Allen. "I think the technically complicated things at three in the morning with the emotions, I think that's more challenging," he admitted during an exclusive interview with The List.
Allen also opened up about what it was like for him on-set while filming the emotional movie.
The vibe on-set wasn't anything like what we see in the movie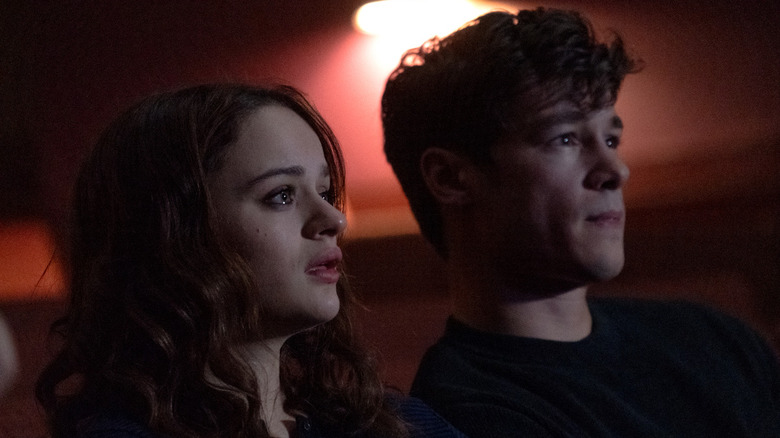 Tina Rowden/Paramount+
Luckily, whenever Kyle Allen had a sorrowful scene coming up, he had a very supportive crew ready on the set of "The In Between." "Often for scenes like that, everyone's really open and easy on that day," he told The List, which makes it a lot more comfortable acting out these very vulnerable moments on-camera.
While we all assume that an actor has to get themselves in a dark mindset in order to cry on camera, Allen's experience on "The In Between" wasn't like that at all. On-set, he and Joey King would often be focusing on something else entirely beforehand. "We'll be laughing and making, like, fart jokes, and then straight into that scene," he revealed. "Straight into that scene crying."
There's a reason that Allen doesn't ever like to hone in on the emotional scenes either. "The bigger of a deal you make of it, the more difficult that scene's going to be, because you're going to create boundaries," he told us, and there are none in "The In Between" — not even when it comes to life and death.
"The In Between" is available to stream Friday, February 11 exclusively on Paramount+.