These Horoscopes From A 1986 Magazine Accurately Predicted The Future Of The Royals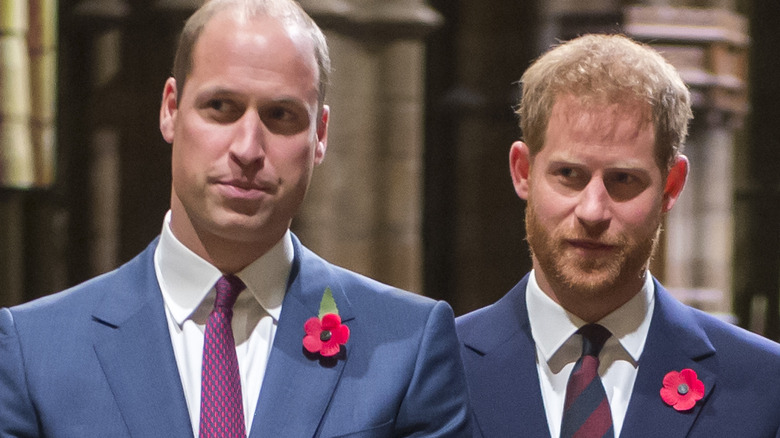 Wpa Pool/Getty Images
It's fun to speculate about the British royal family, but what's perhaps even more fun, is considering how previous horoscopes and predictions about them may have come true. Because the royal family is exempt from following certain laws, they are usually causing some form of controversy. And although some royals do live like normal people, it's still fun to think about why they chose to live their lives this way.
As of this writing, the royal family is grappling with plenty of controversy and unrest. Prince Andrew is facing a sexual assault lawsuit, Prince Harry and Meghan Markle are still trying to find their way in the U.S. after leaving the royal family, and Princes Charles and William are taking on increased responsibility to help shift burden away from the 95-year-old queen. Per NDTV, Queen Elizabeth II is celebrating 70 years on the throne, which will see her very heavily guarded with security. As the royals navigate these pivotal moments of their lives, let's look back to a horoscope section of a magazine from 1986 to see how well it reflects both the struggles of that time period, as well as those of the present day.
Did this magazine predict Prince Harry leaving the royal family?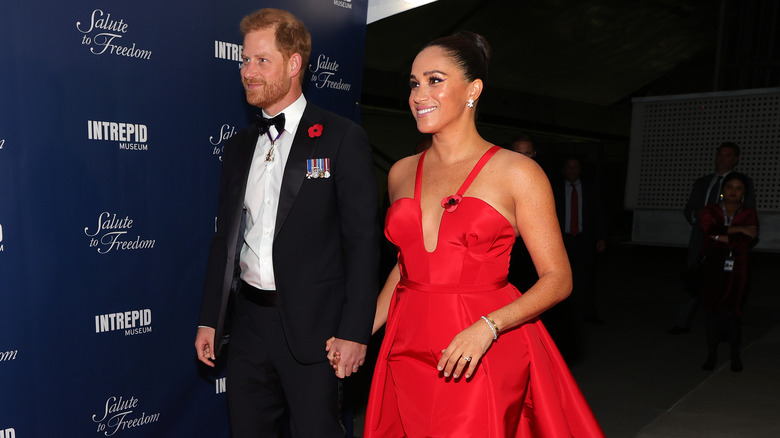 Dia Dipasupil/Getty Images
On TikTok, royal expert @matta_of_fact shared a video in which she unearthed a 1986 magazine about the royals, complete with a horoscope section. In the video, the TikTok user reveals that the magazine predicted Prince Charles would have "a year full of fun." Interestingly, this seems to have proven true, as 1986 is the same year that Prince Charles began his affair with Camilla Parker-Bowles, per The Independent. While this may sound like a coincidence, Princess Diana's horoscope said that she would "win new public fans," which occurred as a direct consequence of the affair. However, it's worth noting that she was also popular in her own right, as the People's Princess.
When it came to Prince Harry (who was then just a little boy), his horoscope noted that he was "independent" and "creative," and that his actions may even fall into selfishness. Some might call his decision to step down from the royal family a selfish one, and there's no denying that his life decisions have highlighted how independent he truly is. On the creative side, the Duke of Sussex has also founded Archewell Productions, which will produce new original content. While Prince William's horoscope doesn't seem to have matched his life trajectory as well as the others, there's no denying the accuracy of these old predictions. They don't even fall into the contrived myths about the royal family, which is an added bonus.