The Episode Of 30 Rock You Forgot Betty White Was In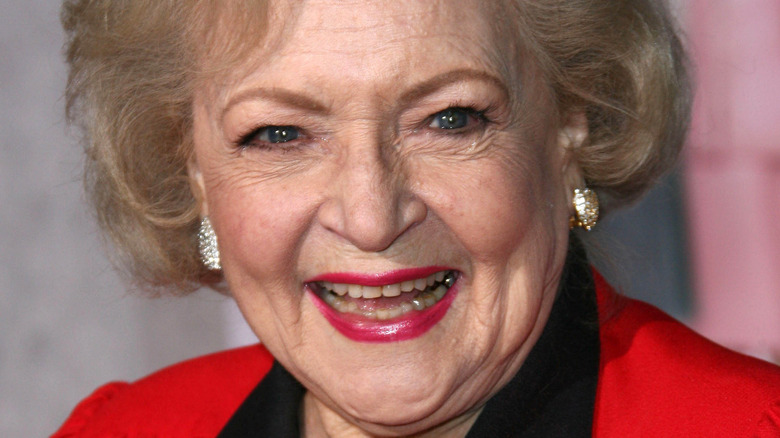 s_bukley/Shutterstock
Veteran actor Betty White died just two weeks before she was due to celebrate her 100th birthday, and the world has been in mourning ever since. As one of the most-loved actors in the history of American entertainment, White's infectious personality and effortless wit influenced the landscape of comedy — especially, for women. She was best remembered for her role as Rose Nylund in "Golden Girls," although, being funny came naturally to White, even when she was simply being herself. The actor's numerous appearances in the sitcom "Hot In Cleveland" bein a perfect example.
So, it isn't surprising that White got along very well with another funny woman, Tina Fey. "30 Rock," a sitcom that follows a sketch comedy writer's antics at 30 Rockefeller in New York City, was created by Fey back in 2006. Starring Alec Baldwin and a host of talented actors, the show won multiple Emmys and other prestigious awards throughout its time on air (via IMDb). However, even the biggest "30 Rock" fan might have forgotten that White once appeared in the critically acclaimed comedy. 
Betty White played herself on 30 Rock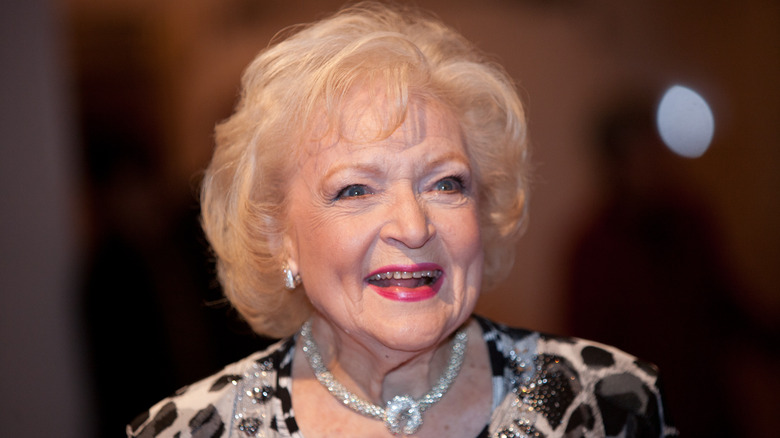 Brendan Hoffman/Getty Images
In "30 Rock," Tina Fey plays the sketch comedy writer Liz Lemon, who is surrounded by characters who make up the fictional sketch show she writes. Tracy Jordan, an over-the-top movie star and resident diva, portrayed by Tracy Morgan, is one of these characters. In the third episode of the show's fourth season, titled "Stone Mountain," Tracy Jordan becomes paranoid over the so-called "rule of three" – that claims celebrities tend to die in threes. When two celebrities pass away, Jordan becomes worried that he might be next (via IMDb).
In the episode, Jordan calls Betty White, who plays herself, and yells "Boo," before asking her if she feels any arm pain or shortness of breath to see if she would succumb to the rule before him. White catches on and lets him know, "Nice try, Jordan. I'm going to be at your funeral, I will bury you," (via YouTube). The episode reminds us that White could make just about anything funny with ease. Sandra Bullock aptly summarized to People, "Timing isn't easy in comedy, because you have to navigate other people's timing. Betty pivots like I have never seen, making it look seamless ...The rest of us just remain silent and pray we're not cut out of the scene."