Celeste O'Connor Talks The Supernatural And Starring In The In Between - Exclusive Interview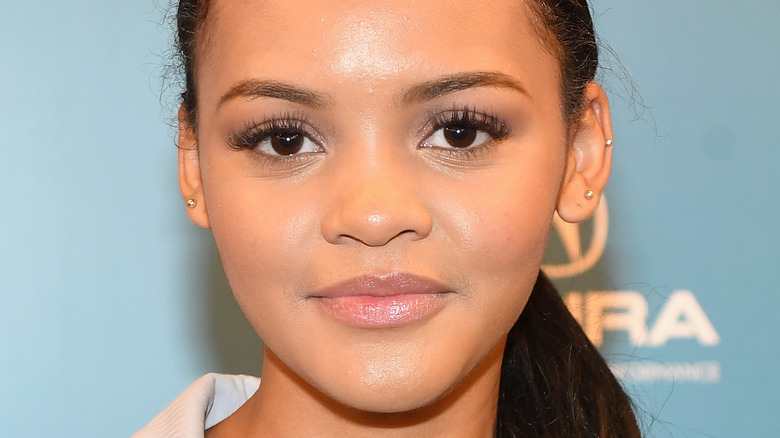 Sonia Recchia/Getty Images
If you're searching for a love story that's out of this world (literally), then the supernatural film "The In Between" may be right up your alley.
The film dives deep into the love story of two teenagers named Tessa and Skylar (played by Joey King and Kyle Allen). After spending an incredible summer together, a fatal car crash takes Skylar's life, and Tessa is left picking up the pieces of the abrupt ending to their relationship — until she begins to believe that he's communicating with her from the afterlife. This is where her BFF Shannon comes in, a self-proclaimed afterlife expert played by Celeste O'Connor.
O'Connor is no stranger when it comes to the supernatural. Over the last few years, they've starred in "Freaky" with Vince Vaughn and Kathryn Newton, and they've even landed a role in the iconic sequel "Ghostbusters: Afterlife" alongside Paul Rudd and Finn Wolfhard. Their newest film, "The In Between," certainly does not disappoint. In fact, the supernatural romance had us bawling our eyes out, and we got the opportunity to ask O'Connor all about what it was like to work on it. 
In an exclusive interview with The List, O'Connor shared their favorite scene from "The In Between," explained how they helped write their character's story, and why we'll continue seeing them in other supernatural films.
Celeste O'Connor shares what it was like acting alongside Joey King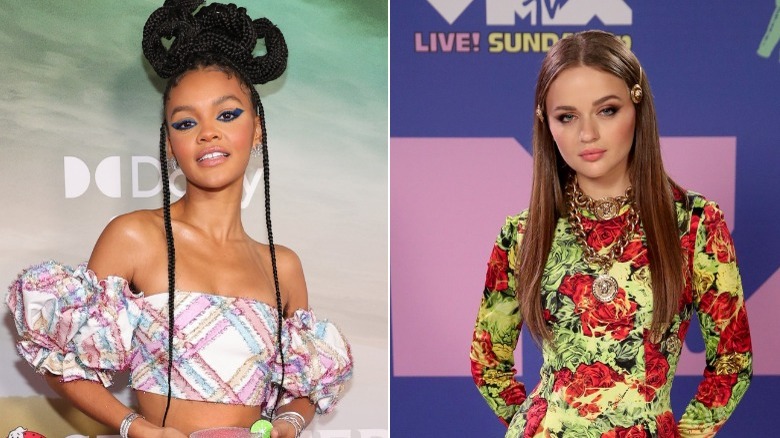 Theo Wargo/Getty Images, Rich Fury/MTV VMAs 2020/Getty Images
Your character Shannon and Joey King's character Tessa have such a special bond on camera in "The In Between." What was it like to work with her on such emotional scenes?
It was really enlightening, I think, to work with Joey, because she's such a talented actress. We really got the chance to sit down together and talk about our relationship and our history of our characters, and so we got to create that backstory so that they had some shared past experiences and they really felt like best friends. That was really cool.
I honestly had tears in my eyes throughout most of this movie. How did it affect you emotionally or personally filming this?
Well, honestly, I think a lot of the difficulties in dealing with grief and death were heavily tackled by Joey, which I'm sure is really difficult for her — or maybe not. I think for me, my experience was really positive and pleasant, because Shannon was so light and carefree and fun-loving. I think I got to connect with those parts of myself more, and so that felt really good.
Why this Ghostbusters: Afterlife star is drawn to the supernatural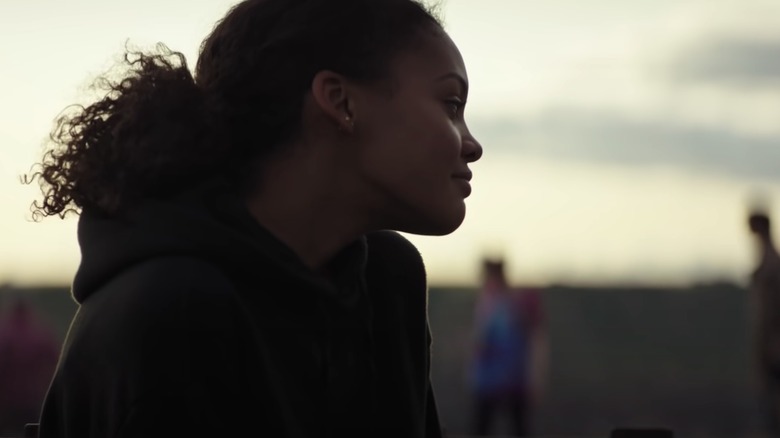 Sony Pictures Entertainment/YouTube
Do you believe in ghosts?
I do. Yeah, I definitely think spirits exist. I don't know where they are. I've never come into contact with them, but I'm sure they're out there.
You've recently done a lot of supernatural type movies with "Ghostbusters: Afterlife" and also with "Freaky." Are these the types of stories that you're drawn to, or what are you looking for when you read a script to tackle a new role?
I think I'm definitely drawn to fantasy and sci-fi, because I think that it allows us to explore our imaginations and explore different types of things that are possible for ourselves and each other. So, I think I'm definitely drawn to that.
At the same time, I really love the physicality of these kinds of stories where there is an adventure. There is action. Getting to do my own stunts and those kinds of things, I get really excited about.
This scene from The In Between will always be special to Celeste O'Connor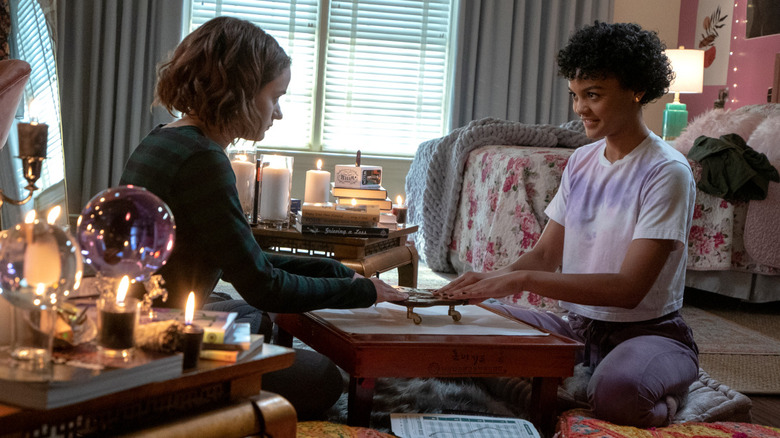 Tina Rowden/Paramount+
Is there a scene or a moment from "The In Between" that stands out to you? One that will just stick with you forever?
I think for me, it was the scene where Joey and I were in Shannon's room, and we're using the Ouija board and the mirror to get into contact with Skylar [played by Kyle Allen]. That will really stick with me, because I feel like that was a moment where I really got to bring Shannon's energy, her youthfulness, and her excitement, and her openness. I think those aspects of her will really stay with me.
That was such a special scene, too, because you got to see the two of you get so close to your characters.
Yeah, absolutely. We actually got to see their relationship and how it changes and evolves, so that was really beautiful.
"The In Between" is available to stream Friday, February 11 exclusively on Paramount+.