Miranda Lambert Gives Fans A Welcome Update On Her Marriage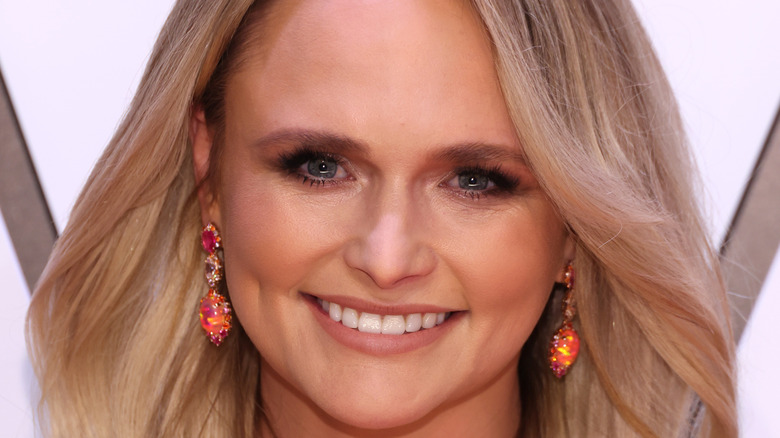 John Shearer/Getty Images
Miranda Lambert shocked fans when she married police officer Brendan McLoughlin just a few months after meeting him in New York City. 
The country music singer first crossed paths with him in November 2018 while appearing on "Good Morning America" with the Pistol Annies, and, after a whirlwind romance, the couple tied the knot on Jan. 26, 2019. 
Lambert, who was married to Blake Shelton for nearly five years before they divorced in 2015 (per People), didn't reveal the happy news until months later to protect her new husband. 
"I was married before, and it was a huge wedding and everything was very public. So was my divorce," she told People. "This is my actual life. With Brendan, I made it a point to keep it as private as I could for as long as I could."
But Lambert isn't the only one with a complicated romantic history. McLoughlin was reportedly engaged to another woman when he got someone else pregnant. In fact, three days after he met Lambert, he welcomed a baby boy, Landon, per US Weekly.
His past certainly didn't deter Lambert, who has opened up about being a stepmother. 
"My stepson is amazing," she told Extra. "I'm loving that whole phase, and I've raised a million dogs, so I feel like ... that part of my womanly/motherly thing is full, so this is a whole new journey. It's great."
And, three years later, the couple is still going strong.
Miranda Lambert and Brendan McLoughlin just celebrated their third wedding anniversary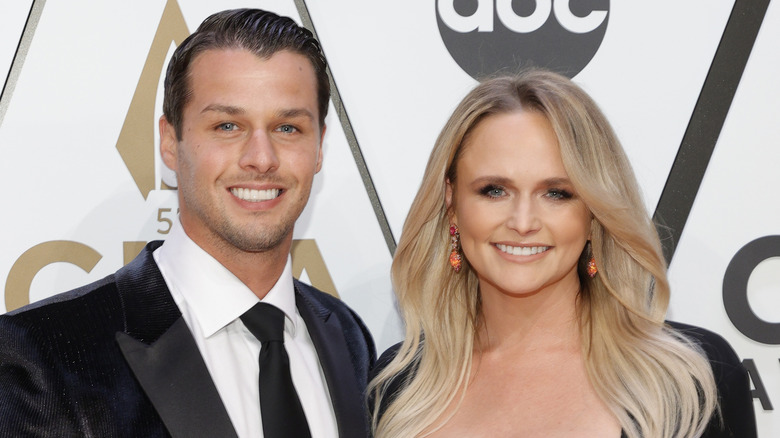 Jason Kempin/Getty Images
Miranda Lambert and Brendan McLoughlin marked their three-year wedding anniversary at the beach. "Spent a few days in the sun with my sunshine," the singer posted on Instagram, along with the hashtag "3 years." 
The couple certainly got to spend lots of quality time together during the pandemic — and Lambert said the experience only strengthened their bond. 
"I think it was really good," she said during an appearance on SiriusXM's "The Storme Warren Show" (via People). "We didn't date very long before we got married. And so we sort of got to just really, really, really get to know each other. Cause it was just us two with no distraction, at my farm outside of Nashville. And so I was really thankful for it because it made us really strong."
The couple split their time between New York — where McLoughlin's son lives — and that farm in Tennessee. 
"We have the best of both worlds," Lambert told Extra. "We spend time in New York, we get to see our adorable nugget, then we get to come back to the farm and have the quiet life. I'm enjoying the balance."
And, while US Weekly reported that Lambert and McLoughlin are ready to expand their family, they haven't shared any baby news — yet!