James Tupper On Getting Hypothermia While Filming The Requin - Exclusive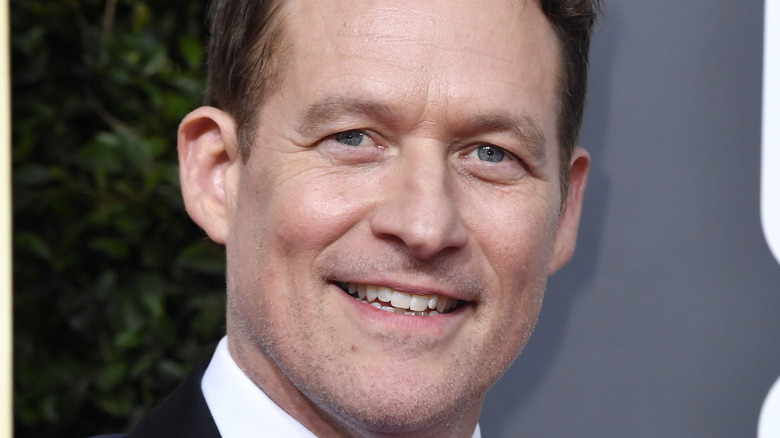 Frazer Harrison/Getty Images
James Tupper's acting experience spans several genres — he's worked on such projects as "Mr. Poppers Penguins," "A Million Little Thing," and "Joe Dirt" — and now the "Big Little Lies" actor can cross another one off his list: the shark chase thriller. His latest film, "The Requin," combines a series of shark attacks with a natural disaster at the beginning of the film to create a sequence of events that are simply dreadful. "The Requin" sees Tupper portraying Kyle, who's on a vacation getaway to Vietnam with his wife after they suffered the loss of their first child during birth. Here, they hope to heal together, but they're instead faced with hurricane winds and gnarly teeth.
We at The List were lucky enough to sit down and chat with Tupper about all things "The Requin," including what his experience was like working with Alicia Silverstone, how he prepared for the role, and how he landed the role. (Hint: He didn't audition for it.) Interestingly — and scarily — Tupper opened up, too, to us about his experience dealing with hypothermia while filming "The Requin."
Prolonged water scenes caused James Tupper to become hypothermic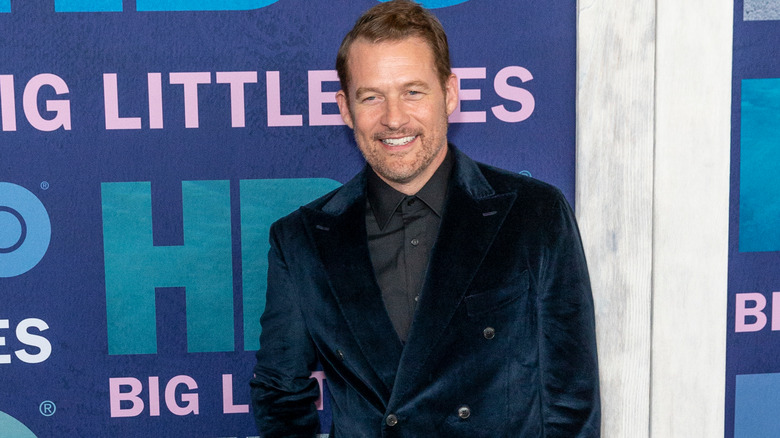 lev radin/Shutterstock
Shark attacks are scary as is, but dealing with hypothermia on top of angry, blood-thirsty creatures sounds far worse. Such was the case for James Tupper when filming "The Requin," a film almost entirely set on the ocean. To film these scenes, Tupper and his counterpart, Alicia Silverstone, had to swim in giant water tanks on the sound stage, and if science class taught us anything, it's that staying cold water too long can make you go hypothermic as your body temperature continues to decrease.
"We had to take breaks if our core temperatures dropped [too much," Tupper told us. However, at least one time, his temp had dipped too far. "They took my temperature, I was hypothermic," he said. "We were in the water day after day. I remember at one point, they were like, 'Okay, James, the camera's under water. The divers are there, just jump off the platform.' I was shaking."
Ultimately, Tupper didn't linger on the frigid conditions too much. "The physical challenge of shooting it played into the film a little bit to make it feel really real," he explained. Rather, he jokingly added that his worries belonged to any potential shark that might've swum its way onto the sound stage. "This is my fear before I started shooting, I was like, 'What if they had a live shark and they put me in the wrong pool.'" Thankfully, Tupper made it out just fine, as did "The Requin." 
You can catch James Tupper in "The Requin" in theaters and on-demand on Prime Video now.