Zooey Deschanel Gets Real About Her Chemistry With Jake Johnson On New Girl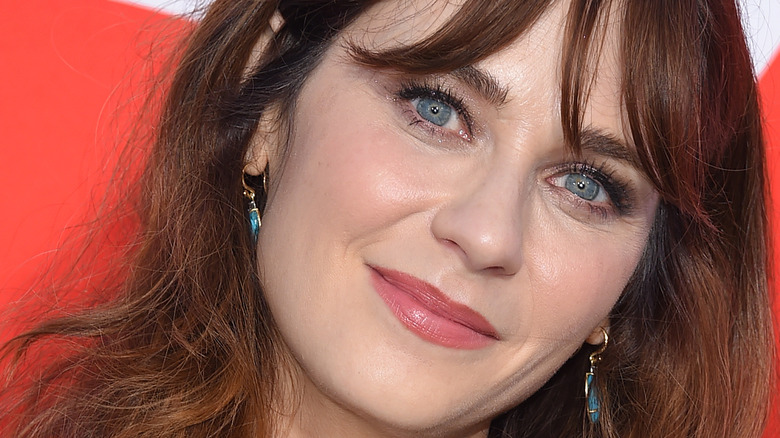 DFree/Shutterstock
Zooey Deschanel is a beloved actress. From her roles in films like "Elf" and "500 Days of Summer," to her band "She and Him," and of course, the hit show, "New Girl," everyone has a favorite Deschanel moment (via IMDb).
When she's not making us laugh on the big screen or writing beautiful music, she is keeping us entertained with her personal life. Recently, news broke that Deschanel was in a new relationship, per Us Weekly. She had separated from her husband, Jacob Pechenik, with whom she shares two children, and moved on to someone new.
That someone is "Property Brothers" star Jonathan Scott. On his new relationship, he gushed, "I am seeing someone," adding, "I'm a very private person, so I don't typically talk about that. It's definitely special for me because I am the guy who raises the bar in what I'm looking for in a partner. I was caught a little off guard. It was definitely a pleasant surprise."
The person he was talking about is, of course, Deschanel. While she is lucky in love outside of the studio walls, fans of "New Girl" had to wait a while to see her get together with her on-screen partner. Now, Deschanel is speaking up about the chemistry everyone saw but had to wait so long to see play out.
The pair were told they had too much chemistry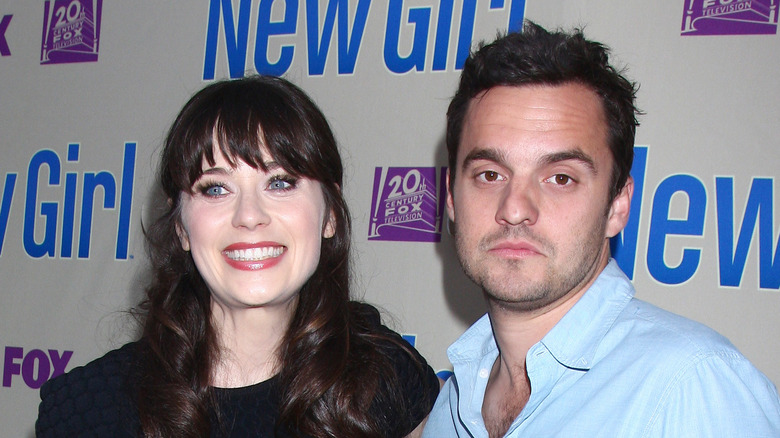 Kathy Hutchins/Shutterstock
According to BuzzFeed, Deschanel recently opened up about her on-screen chemistry with actor Jake Johnson, who played Nick Miller on "New Girl." The podcast is called "Welcome to our Show" and is hosted by Deschanel and fellow "New Girl" alumni Lamorne Morris, and Hannah Simone.
Deschanel shared how the producers on the show thought she and Johnson had too much chemistry before they eventually got together as a couple during the 7th season. She shared, "I remember them saying that," she continued, "They were like, 'Listen, you guys have such great chemistry. This is a series. We have to play this out over time, and we don't want to put you guys in the same storylines together.'"
According to Entertainment Tonight, Deschanel continued, "I was like, 'Isn't that a good thing?' I think we all had good chemistry together from the get-go, in different ways."
Fans can't help but wonder what made Deschanel and Johnson's chemistry so intense. According to Showbiz Cheat Sheet, the show's team didn't even want them looking at each other because of their intense chemistry! Even if they didn't share that same chemistry off-screen, fans wished they would have gotten together sooner on the show, as they had to wait 7 seasons to see them finally become a couple!