How To Tell If Your Gym Membership Is Worth It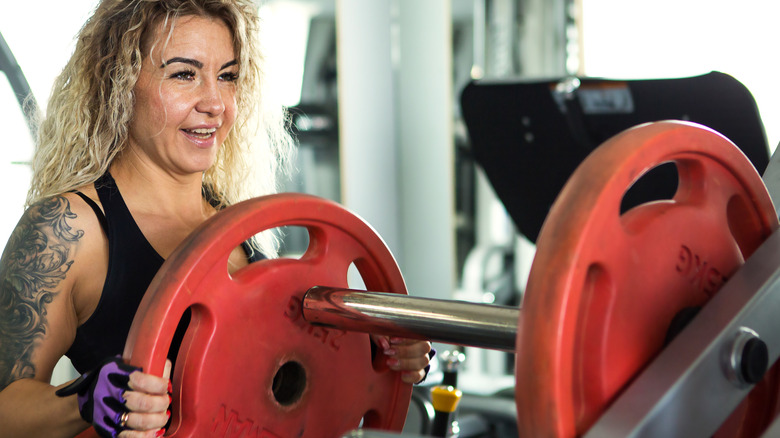 Simol1407/Shutterstock
There are many choices to consider when you decide to work out — from exercise wear to the appropriate kind of exercises, and even the time of the day that works best for you. Everything has to be chosen carefully, writes Healthline. If you are interested in finding a location instead of working out at home, then picking the right gym will be a very important step of your workout plan. For beginners and people who are trying to get back into the habit of regular exercising, a gym offers many benefits, including the building of better relationships.
Of course, going to a gym isn't mandatory as there are people who would rather workout at home, per CNET. However, getting a gym membership grants you access to exercise equipment and trainers who can help you craft a workout plan best suited for your physique and fitness goals. You can also join the fitness community which can help you stick to your exercise plan, as noted by Basic-Fit.
But it all boils down to picking the right one based on what your personal fitness goals and dreams are. Generally, these are things you should be expecting from your gym membership and only gyms that have these basic things are worth their salt.
What to look for in a good gym membership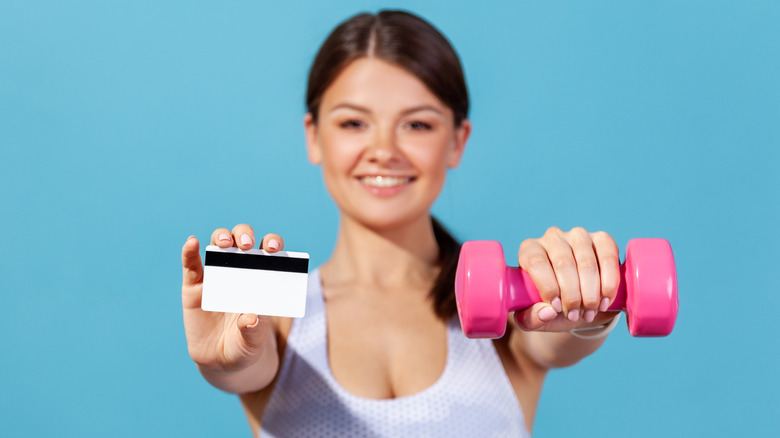 Khosro/Shutterstock
According to Self, before settling on a particular gym membership, you have to first figure out if you want it to be close to your home or your office. Once you do, you can pick a gym close to that location as this will eliminate the possibility of your resolve wavering because of distance, per Shape. Clearly, if you spend more time getting to your gym than you do working out in it, something must have definitely gone wrong in the selection process and you should cancel the gym membership immediately.
You should also watch out for the amenities. People go to gyms for the amenities, so if the gym closest to you has poor amenities, you may want to keep looking for the right gym. If your current gym doesn't have the amenities, equipment, trainers, and classes that you signed up for, you should think about not renewing your subscription.
The most important thing to consider is the price of the gym membership. No matter how good a gym is, if the price is out of your budget, you should reconsider. You should be expecting to spend $50 dollars, as this is the what the average gym membership costs.