What You Need To Know About Chante Adams Before She Stars In A League Of Their Own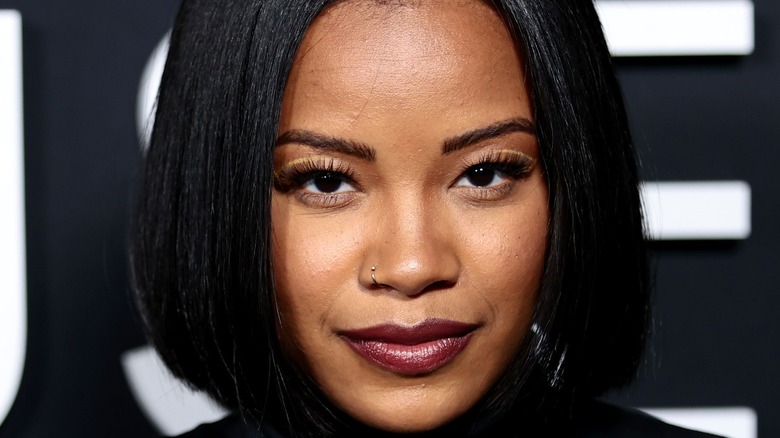 Dimitrios Kambouris/Getty Images
When the film "A League of Their Own" premiered in 1992, it captivated viewers with its dramatization of a long-forgotten part of sports history. Per Good Sport, the movie was based on the real-life members of the All-American Girls Professional Baseball League, which was formed during World War II to entertain baseball fans while the male MLB stars were serving in the military. The film's closing credits featured some of the surviving members of the original league. As of July 2021, Us Weekly reported that a TV series of the same name was in the works, with the aim of sharing the moving story to a new generation of audiences. The show's creators told Us Weekly that the series "will evoke the spirit of the classic film while widening the lens to explore race and sexuality with a new ensemble of characters."
According to Us Weekly, actor Chanté Adams signed on to play the main character Maxine "Max" Chapman. A press release for the series (via Deadline) describes her as "a wildly talented pitcher who is determined to play ball ... she's still going to have to fight against her mom's expectations and work harder than everyone else to pursue her dream." There's no word yet as to whether Adams' character will be reinventing history (since back in the 1940s, Black baseball players had to play on their own segregated teams). Ahead of the series' debut, here's everything else to know about this rising star.
Chanté Adams has made a name for herself onscreen and onstage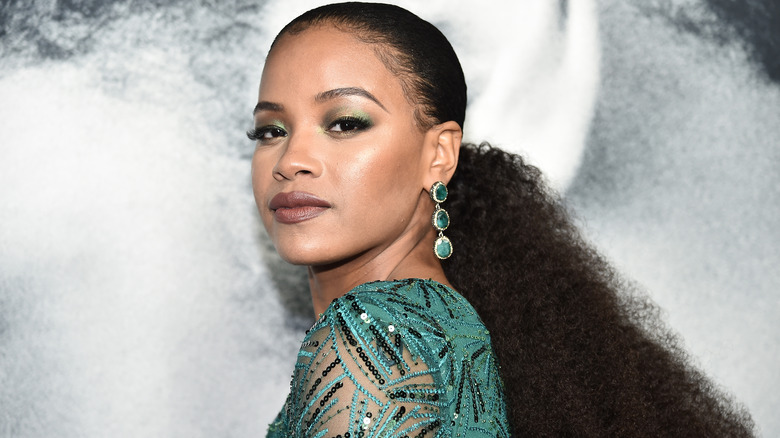 Steven Ferdman/Getty Images
Although Chanté Adams may not be well-known as of this writing, that's soon likely to change. The actor boasts the kind of credentials that will see her go far in the industry, including undergraduate theater experience at Carnegie Mellon University School of Drama, per the official website. Shortly after graduating, Adams landed a starring role in the 2017 indie biopic "Roxanne Roxanne," for which she earned the Special Jury Prize for Breakout Performance at the Sundance Film Festival that year, according to Sundance.
Per IMDb, she nabbed her first mainstream role in "A Journal for Jordan," which premiered in 2021. According to the Rotten Tomatoes, the film tells the story of First Sergeant Charles Monroe King (Michael B. Jordan) who keeps a journal for his infant son, while his wife (Adams) reflects on her husband's enduring love. Though the movie received lukewarm reviews, Adams' performance was praised by critics. As of January 2022, Broadway.com reported that fans would have the chance to see Adams in "Skeleton Crew." Set in 2008, the play centers on four workers in a small auto plant that is facing closure. As a Detroit native, it's a role that is close to Adams' heart. "Everything I do is with my city in mind, for my people," she told Refinery 29 in December 2021. "It's for the little Black girls that look like me, that I hope will see me and know that they can do anything that they want to do."