How Jerry Orbach Changed Law & Order Forever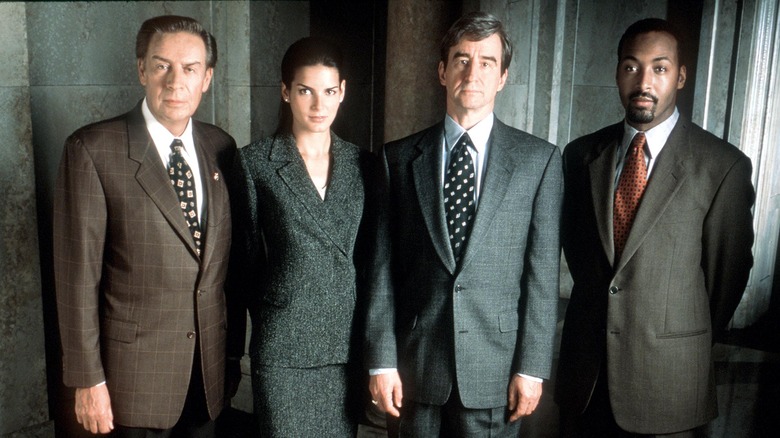 Getty Images/Getty Images
The late actor Jerry Orbach was, it's no underestimation to say, an American treasure. After getting his start studying under famous acting teacher Lee Strasberg, the actor began appearing in off-Broadway and Broadway shows, eventually earning bigger and better parts (via PBS). Orbach even won a Tony for originating the role of Chuck Baxter in "Promises, Promises" and starred as Billy Flynn in the first production of "Chicago".
Despite his extensive theater background, in the '90s, Orbach became practically synonymous with his biggest role yet — that of Detective Lennie Briscoe on "Law & Order." Briscoe, as a detective — and per the "Law & Order" intro — would investigate crime, while the city's district attorneys subsequently prosecute the offenders.
When the actor passed away from prostate cancer in 2004, he was remembered for who he was both on and offscreen (via Today).
His "Law & Order" co-star S. Epatha Mekerson described Orbach as "a real good guy who knew everything and everybody. He had a real lust for life and the work he did, and it permeated throughout the set."
"He was one of the most honored performers of his generation. His loss is irreplaceable," said "Law & Order" creator Dick Wolf.
Orbach's impact on Law & Order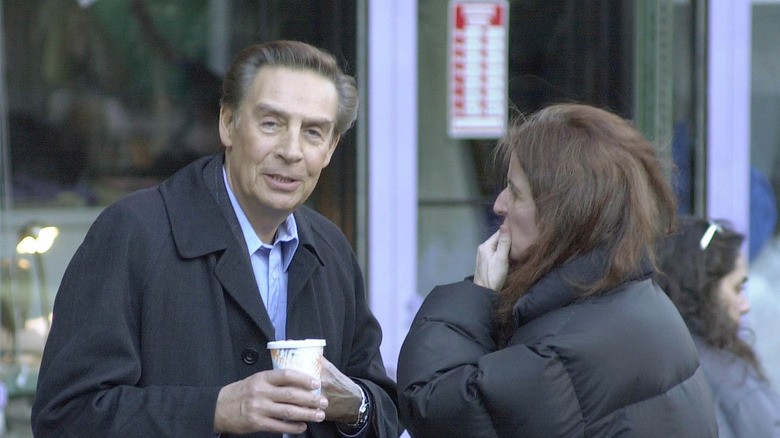 Spencer Platt/Getty Images
Although Orbach passed away close to 20 years ago, his impact is still much felt. As comedian John Mulaney famously joked, "I miss Jerry Orbach more than certain dead relatives of mine."
Orbach exited "Law & Order" in 2004, after 12 seasons as a series regular on the show because, given his illness, the filming schedule was too much for the actor to keep up with (via Outsider.com).
Instead, per the New York Times, his character Lennie Briscoe found a home on "Law & Order: Trial By Jury," as the lighter shooting schedule was more forgiving for Orbach and his illness. Orbach's appearance added a familiar face to the spinoff to help get viewers on board. However, his addition to the show was short-lived. Orbach sadly died after only filming two episodes of "Trial By Jury".
In the days following Orbach's passing, his co-stars remembered their time with Orbach.
"It was the most elegant and beautiful and charming little vaudeville move I ever saw," Bebe Neuwirth said of a dance she saw Orbach do with a cane he found on set. "I threw my arms out and said, 'Teach me that.' And so he did."