Missy Peregrym Shares Exciting Family News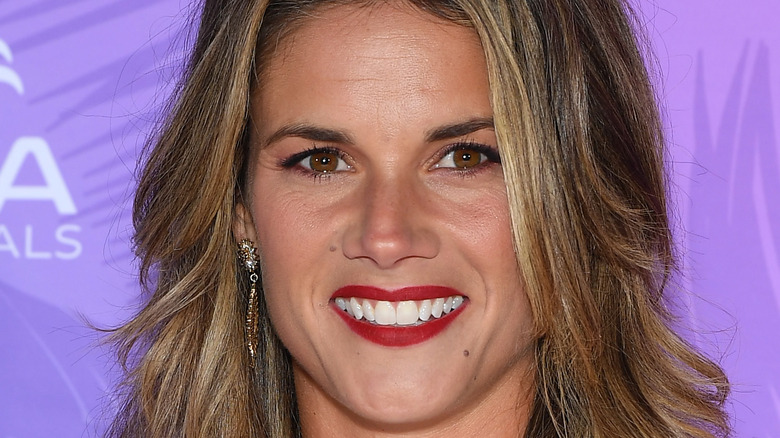 Pascal Le Segretain/Getty Images
Actress Missy Peregrym has had a busy couple of years. Back in 2018, Peregrym took on the lead role in "FBI," a television show that follows Special Agent Maggie Bell and her team as they cover cases at the New York office of the Federal Bureau of Investigation, according to CBS. Then, in December 2018, Peregrym married "Emerald Falls" actor Tom Oakley, per People. 
Peregrym was previously married to fellow actor Zachary Levi. As People reports, the couple was married for less than nine months when they filed paperwork to obtain a divorce back in 2015. Just a month before filing for divorce, Levi revealed that he was struggling in their marriage. "With dating you can be 'Hey, it's not working out,' and you're out," Levi told reporters. "But marriage, you make a commitment. The easy outs you don't have anymore. You're responsible for another person's life as they are yours."
In March 2020, at the height of the COVID-19 pandemic, Peregrym and Oakley welcomed their first child, a son named Otis Paradis Oakley, per Us Weekly. In January 2021, Peregrym wrote about the difficulties of working and raising a child. "Otis is almost 10 months old ... working full time while breastfeeding is the most challenging task I've ever taken on ... I'm still sorting out all the changes in my life. But the joy of him poking my eye is totally worth it," Peregrym captioned a photo of her son poking her eye on Instagram.
Peregrym and Oakley are expecting a second child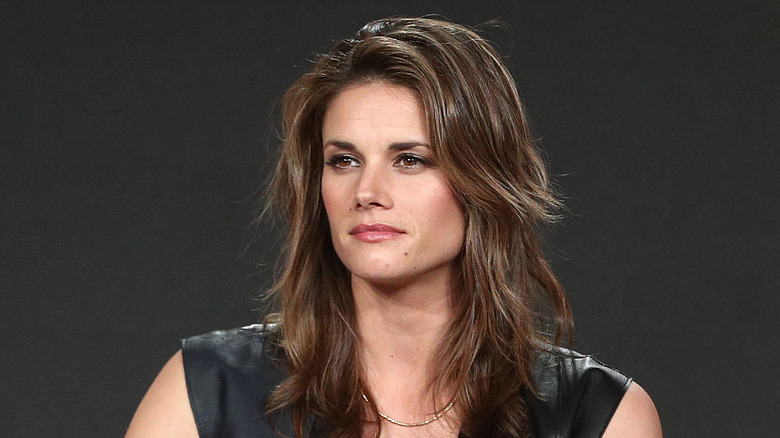 Frederick M. Brown/Getty Images
In an Instagram post on Sunday, Missy Peregrym revealed that she was expecting her second child in a sweet video featuring her son Otis. In the reveal video, Peregrym finally showed the world her baby bump as Otis tapped her stomach. When Otis gave a hard pat, Peregrym's husband, who was not on camera, was heard telling Otis to be "gentle," which Otis adorably repeated when he walked off camera. "My best effort at an 'adorable' announcement," Peregrym captioned the Instagram reveal video. "Come on, I don't have time for that. What I will always have time for, is this family, and I'm psyched that we are adding a new babe this summer ... #ripsleep."
Shortly after Peregrym gave birth to Otis, she spoke to People about becoming a mother and all of the emotions that it entails. "Any first-time mom going through this I have a lot of empathy for, because it's already scary and you have no idea what you're doing and then to not have the regular support. ... They usually would be able to get together with other moms, with other children," Peregrym said. "I have a lot of space in my heart for [other new mothers]. When I see them in the street, I'm like, 'How are you doing?'"