The Truth About Howard Stern's Daughters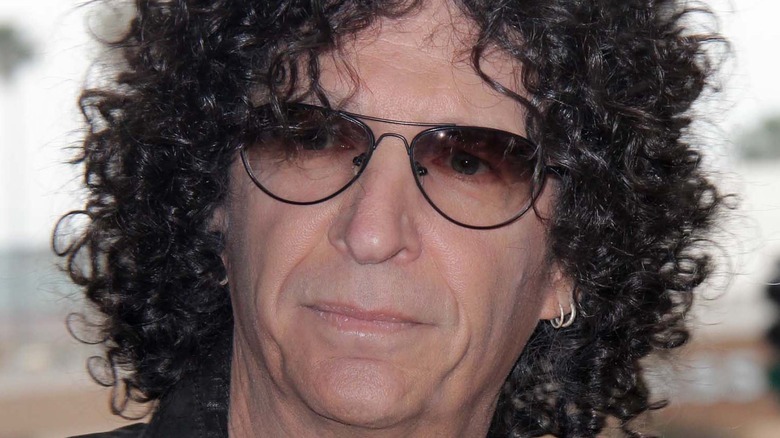 s_bukley/Shutterstock
The self-proclaimed King of All Media, Howard Stern, may not seem like the typical family man on-air as he bluntly states how he feels, no matter how scandalous, while using racy language that he once got fined for early in his career.
But that now passes muster since moving "The Howard Stern Show" from broadcast radio to Sirius XM satellite radio (via Biography).
Stern has made a business out of inviting adult film stars on his show and also offering his controversial takes on the state of the world today. His comments about people who refuse to get the COVID-19 vaccine have made headlines as Stern disparages celebrities and others for not getting the jab.
While Stern has made a career out of saying and doing daring things, his home life has been much quieter. He was married to Alison Berns from 1978 until 2001 and, as of this writing, has been wed to Beth Orstrovsky since 2008, according to Biography. 
His marriage to Berns gave Stern three daughters, who often became the subject of some of his cleaner on-air jokes while they were growing up.
Meet Emily Stern, Howard's oldest daughter
Born on May 7, 1983, on Long Island, Emily Beth Stern seems to take after her father with a desire to perform and be in the spotlight. Her career as an actress has already caused controversy. 
After earning her theater degree from New York University's Tisch School of Performing Arts (via Hollywood Life), Howard Stern's oldest daughter was cast as Madonna — yes, that Madonna — in an off-Broadway production of a play called "Kabbalah," which featured some racy scenes of Emily in the nude.
When the play got mixed reviews, the producer wanted some publicity and leaked a photo of Emily in one of those racy scenes, using her name and the fact that she has a famous father. Stern's lawyers eventually got her out of the contract for that play, according to The Things. 
However, Emily doesn't just act. She also sings and released an album of 11 songs back in 2012.
Deborah and Ashley Stern are Howard Stern's younger daughters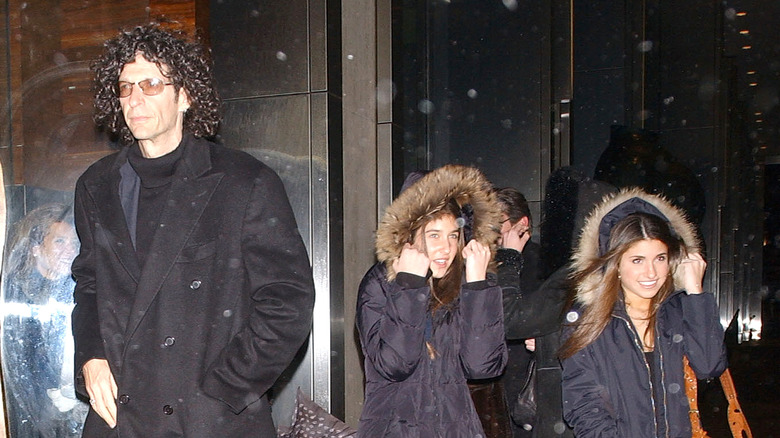 Arnaldo Magnani/Getty Images
Born on May 9, 1986, Howard Stern's middle daughter, Deborah Jennifer Stern, keeps out of the spotlight and focused on her education rather than a career performing.
In fact, Deborah can even consider herself a doctor, but not a medical doctor. After earning an undergraduate degree in humanitarian services, she went on to earn a Ph.D. in reading, writing, and literacy from the University of Pennsylvania, according to Spock and Christine. Deborah is also married to Colin Christy, who founded Hapa Inada Designs.
Ashley Jade Stern is the youngest of Howard Stern's three daughters, born on Jan. 24, 1993. Ashley was only 8 years old when her parents divorced, but, according to Hollywood Life, she is close to her stepmom, as they have been spotted and photographed together at various celebrity events. 
The Things reports that Ashley tries to live a private life and has even shied away from social media.