Iskra Lawrence Shares Empowering Parenting Advice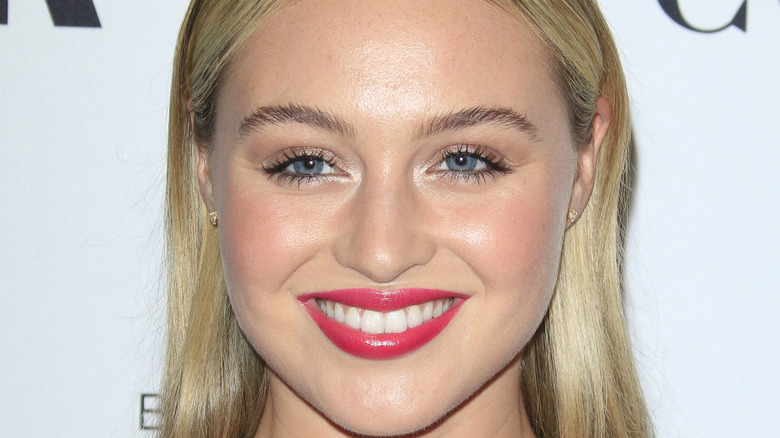 Kathy Hutchins/Shutterstock
British model Iskra Lawrence is all about body positivity and empowerment. The plus size model has been working in front of the camera for 12 years and refuses to allow photographers to photoshop her pictures. She also encourages her social media followers to embrace their bodies at all times. "Let's continue to normalize that our bodies fluctuate, soften, strengthen, stretch and evolve as we grow into new versions of ourselves," Lawrence wrote on Instagram.
During her early years of modeling, Lawrence shared that she suffered from an eating disorder and body dysmorphia. While in recovery, she started saying daily affirmations to herself in an effort to love and accept her body. "If you continually tell yourself those things, you get to the point where it's like, 'Why wouldn't I believe that I am amazing, creative, funny, brilliant, confident, strong, all these things?'" she told Insider.
Lawrence practiced those same techniques when she was pregnant with her son, whom she shares with her partner, Philip Payne, revealing that she was in "awe" of her changing body and felt like a "goddess." It has also helped her to embrace her postpartum figure. "I haven't got as much muscle mass, it's more turned to soft fat, which is all fine, but it's all different," she explained. "You are still yourself, but you're a new version."
And the founder of Saltair, a body skincare line, believes you're never too young to start speaking kindly to yourself.
If you are struggling with an eating disorder, or know someone who is, help is available. Visit the National Eating Disorders Association website or contact NEDA's Live Helpline at 1-800-931-2237. You can also receive 24/7 Crisis Support via text (send NEDA to 741-741).
Iskra Lawrence believes body affirmations can help adults and children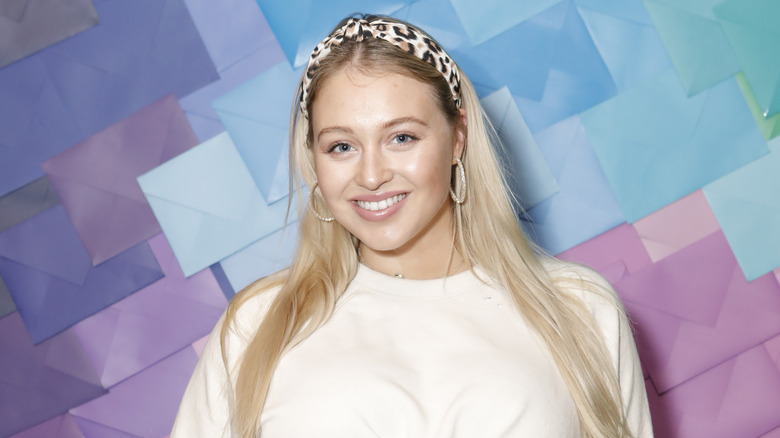 Gonzalo Marroquin/Getty Images
Daily body affirmations have helped Iskra Lawrence, and now she is passing the practice down to her son so that he knows he can accomplish anything he sets his mind to in the future. "We definitely do affirmations already," she told E! News. "We talk about how you are capable of being whoever you want to be. We've been very considerate about gender and how we talk about it ... We've just been very considerate and open."
In fact, Lawrence and her partner, Philip Payne, chose not to have a gender reveal party before their son was born in case he has a "different decision on who he wants to be." Lawrence also wants her son to know that if he is ever dealing with mental health issues, he can ask for help. In February 2022, she will be a speaker at BodCon 2022, a virtual conference on body confidence and self-acceptance where Lawrence plans to speak openly about her struggle with an eating disorder and body dysmorphia, as well as her recovery. "I feel like everyone has not felt enough. And being vulnerable and open about that hopefully allows people to feel seen and heard," she said. "I talk about the steps I took and the tools that I've put in my toolkit to try and consistently look after myself, which sometimes is a struggle."