Did Billie Eilish Just Take A Dig At Travis Scott During Her Concert?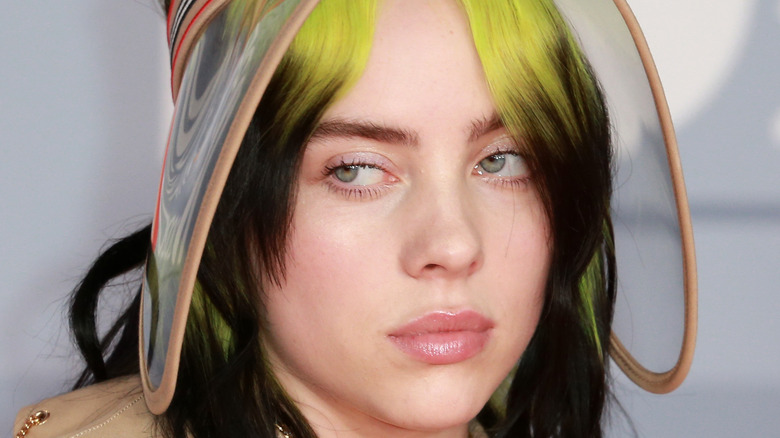 Cubankite/Shutterstock
Billie Eilish fans are speculating that the "bad guy" hitmaker could have just taken a major dig at rapper Travis Scott. According to TMZ, the Grammy award-winner reportedly made the comments during a live performance in Atlanta. 
In November 2021, Scott was performing at the Astroworld Festival in Houston, Texas, when ten people were killed due to a massive crowd surge. As Rolling Stone reported, the rapper claimed that he did not hear fans screaming at him to stop performing, and also wasn't aware that anyone had died until after his performance was over. Police later described the incident as a "mass casualty event." According to BuzzFeed, Scott and Live Nation are now facing a lawsuit that consists of around 400 separate cases that represent nearly 2,800 victims. 
Since the tragic event, TMZ also reported that Scott has been removed from the official Coachella 2022 lineup and is being replaced by Eilish. 
Billie Eilish stopped performing to help a fan in need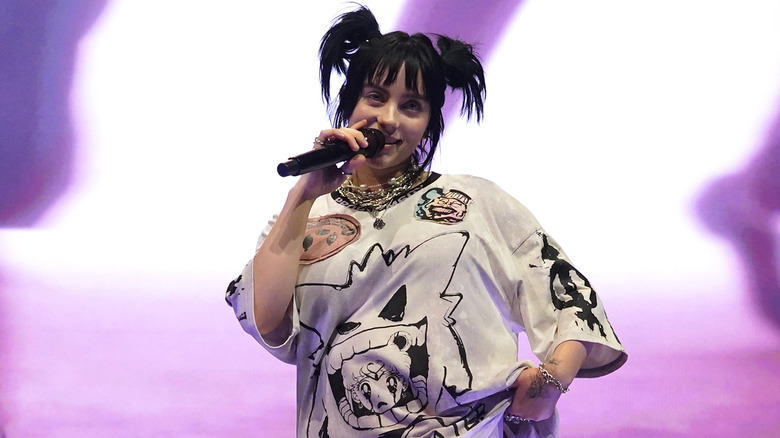 Kevin Mazur/Getty Images
On February 5, 2022, Billie Eilish was performing in front of a packed crowd at the State Farm Arena in Atlanta. At one point, it seemed an attendee was getting crushed and having trouble breathing. According to TMZ, the fan in question needed an inhaler, and, thankfully, Eilish had one at her disposal. During this moment, the singer reportedly told the crowd to take a deep breath and to take a step back. The chart-topper went on to say that she wants to take care of her fans, adding, "I wait for people to be okay before I keep going."
The comments, which received a big cheer from the audience, are thought to have been in reference to Travis Scott and the reports which claimed the rapper continued performing during his Astroworld concert despite the fatal incident occurring in the crowd. 
Following Eilish's Atlanta gig, some fans took to Twitter to praise the singer. "As an asthmatic, I can't say enough how much I appreciate something like this. Absolutely amazing," wrote one adoring fan. Although, others didn't believe her on-stage statement was in reference to Scott. "Oh stop trying to create drama. Billie and many musicians do this ALL THE TIME, she didn't say a thing about TS, she's just caring about her fans," another Twitter user commented.