The Award Show NCIS Dominated For Seven Years Straight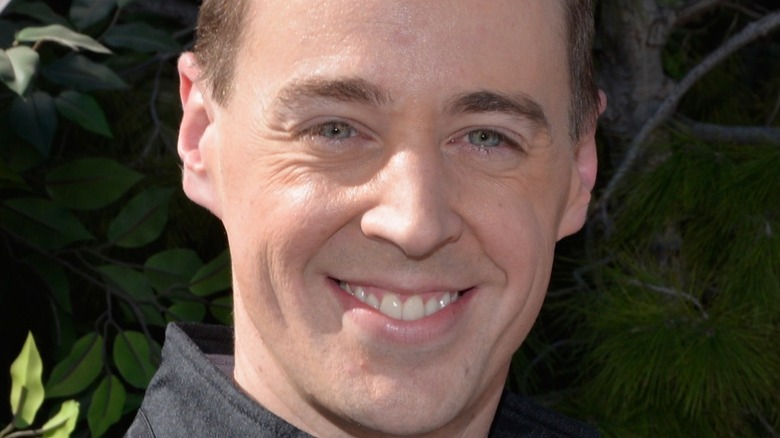 Michael Tullberg/Getty Images
Once heralded as the most popular U.S. drama by Variety, "NCIS"' fan base can't be rivaled. The show's reputation is well deserved, considering it was the most popular drama in the world back in 2017, as reported by Parade. Through a dip in viewership and lead Mark Harmon's departure in October 2021, CBS' naval crime series has remained a TV staple since its inception, per Outsider. Harmon's impact as Special Agent Gibbs was felt by longtime fans who Good Housekeeping reports are still holding out hope that the veteran actor will return to the hit series.
In 2020 to 2021, "NCIS" pulled in the most ratings on CBS with 12.73 million viewers. Though the numbers may not be as substantial today and they're competing with "Monday Night Football," it's clear that the show is just as loved as it was when it first premiered. For seven consecutive years, "NCIS" cleaned up at the ASCAP awards and received critical acclaim as the Top TV Series (via IMDb). The crime drama also received multiple nominations for the Emmys and People's Choice Awards.
Why NCIS has had so much staying power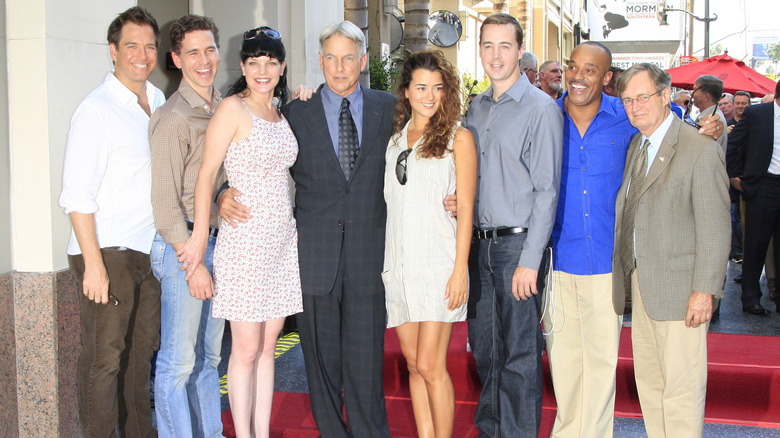 Joe Seer/Shutterstock
After almost two decades and regular cast change-ups over the years, people are still very much invested in "NCIS." Parade credits the popular series' interesting plot lines, crimes, and fun characters as part of what makes the show so addictive. Despite heartbreak over the quiet exit of Special Agent Gibbs, fans have responded positively to the addition of actor Gary Cole's character Alden Parker, reports Outsider, and seemed to enjoy how he shakes up the original crew.
In a Reddit thread, people attributed the show's staying power to its realistic portrayal of character growth. One user commented on Special Agent McGee's character arc specifically, writing, "I think the biggest change is McGee ... he goes from probie/goofball to presently mini-Gibbs ... remember he's now 16 years into the job and in most real [government] jobs the upper ranks would have aged out/promoted out/transferred out."
Another this user pointed out the differences in "NCIS" alum Tony (played by Michael Weatherly), writing, "I just started watching the series from the beginning (having started late) and I'm enjoying it quite well. Tony is so different in later seasons compared to him in the beginning."
Series alum Cote de Pablo credits NCIS' pacing for its popularity among fans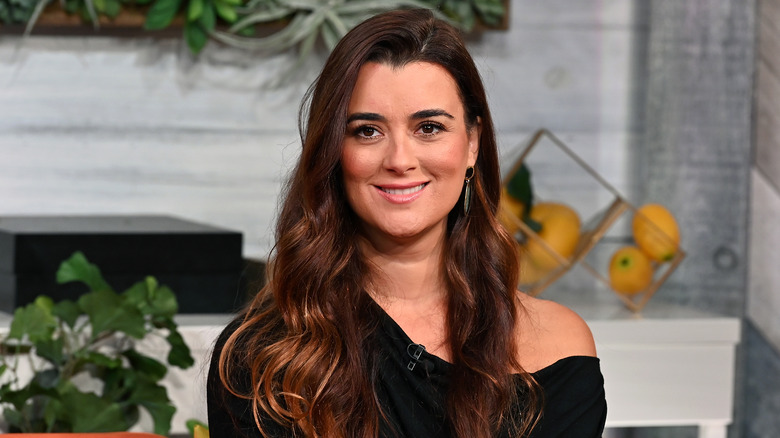 Slaven Vlasic/Getty Images
"NCIS" alum Cote de Pablo chimed in on the crime series' success. Per Cinema Blend, the actress attributed "NCIS"' popularity to its pacing and character dynamics over the years. "I think people fell in love with the show from the early years," she explained. 
De Pablo also added that while the fans loved the show from the start, they were okay with the changes to the show because they happened organically. This gave fans time to adjust and come to love new characters. She said, "The changes didn't come all together. Some characters started leaving and then [new ones came in]. So, fans have gotten a chance to fall in love with new characters, and I think that's been great. People love the character of Gibbs, and so I think they like the characters. I think they like the dynamic."