Tommy Dewey's Most Memorable Moments On Casual - Exclusive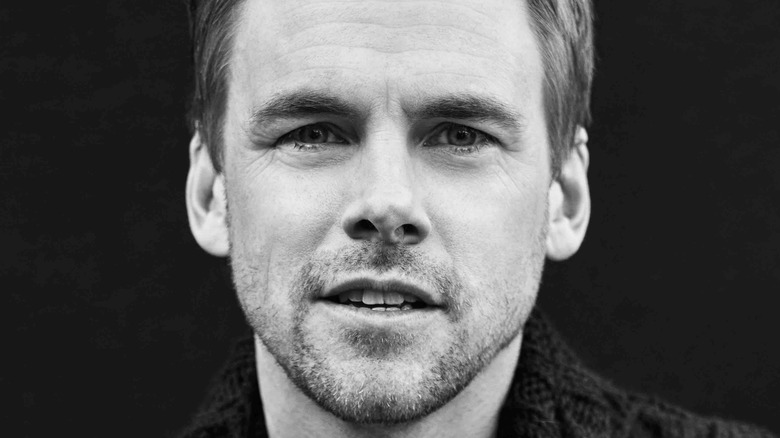 Riker Brothers
Tommy Dewey is currently starring alongside Eliza Coupe, Ginnifer Goodwin, and Maggie Q in the new Fox comedy, "Pivoting." But, you may remember him from other shows like "The Mindy Project" and "Now We're Talking." One of the roles he's known best for is his time playing Alex on Hulu's original series "Casual." Like his latest show, "Pivoting," "Casual" struck a balance between comedy and more serious subject matter throughout its 4 season run, which many fans appreciated.
During an exclusive interview with The List to discuss his role on "Pivoting," Dewey also discussed his favorite memories from "Casual." The actor shared what it was like working with costars like Michaela Watkins and Tara Lynne Barr, as well as what he thought of their characters and the show's writing. Dewey also revealed his experience writing an episode of the series and if he would ever write for his own character again.
He loved being in such a 'layered' show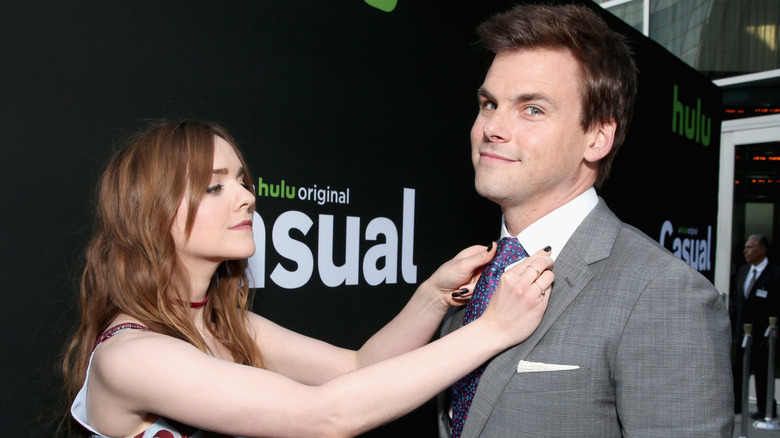 Todd Williamson/Getty Images
Remembering his time on "Casual," Tommy Dewey said, "I loved everything about that gig ... you talk about layers. That show got dark and deep and was really challenging, but also really funny." In the series, Dewey played one of the main characters, Alex, the bachelor brother of recently divorced Valerie, played by Michaela Watkins. Dewey said because of how complex the characters on the show were, he "got to play every key on the keyboard" as an actor. "It could be super emotional. It could be laugh-out-loud funny. There was a little bit of physical comedy, and it just felt really real."
The actor admitted that he misses his time on the series. However, he's glad that the story ended where it did. "We got to tell the whole story. Zander Lehmann, who created it, knew where he wanted it to end, and he got to end it on those terms. It feels complete," Dewey said.
What it was really like working with Michaela Watkins and Tara Lynne Barr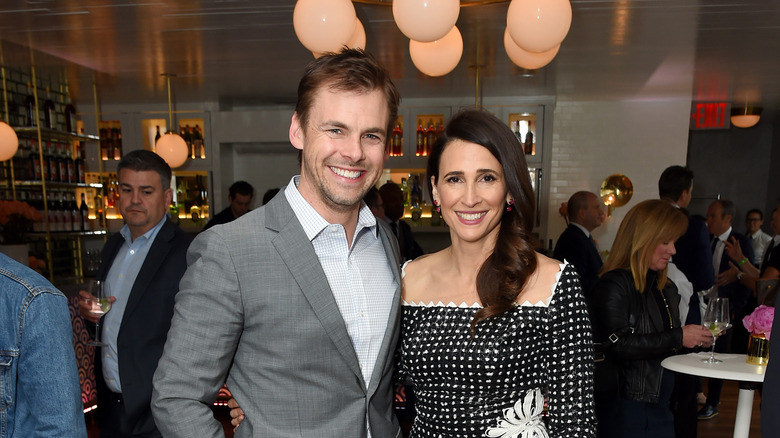 Nicholas Hunt/Getty Images
Tommy Dewey's two main costars on "Casual" were Michaela Watkins, who played his sister, and Tara Lynne Barr as his niece. Speaking about working with the two actors, Dewey said, "I have to give credit where it's due to the wonderful Michaela Watkins and also Tara Lynne Barr ... Michaela and I spent four years in the trenches together making that, and I love her like a sister." Dewey said that the cast was constantly laughing together while filming and that Watkins remains one of his closest friends to this day.
"The last episode was a really emotional one," Dewey recalled. "It was a one of a kind, important, special experience to go on that multi-year journey with a job, with someone as great as Michaela. I have snapshots in my head of that last week of being with her and thinking how lucky we were. We were pretty teary the whole week, but also taking the time to appreciate the experience."
How he wrote an episode of Casual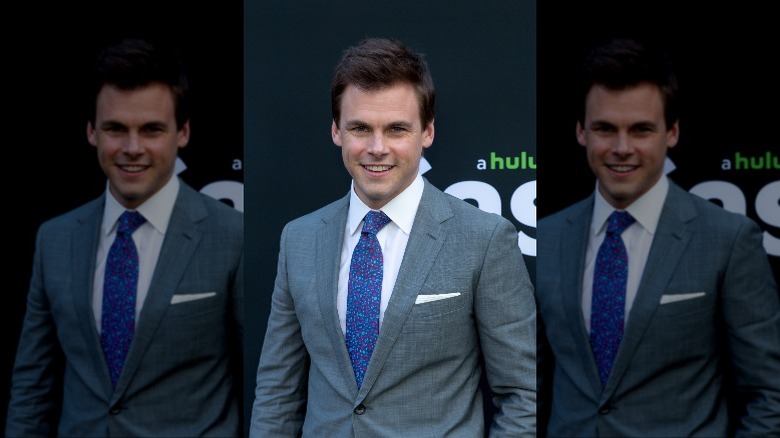 Greg Doherty/Getty Images
While playing Alex in "Casual," Tommy Dewey also wrote an episode of the series. Dewey has written for other shows like "Sons of Tucson" and "Now We're Talking." The actor explained that writing has been his "other gig since college." However, this was his first time writing for a project he was also acting in. He wrote the episode with his costar Michaela Watkins and said the experience of writing for characters they were playing was surprisingly challenging. "I think our episode came out great, but when we first sat down in front of a blank screen, I think we were both struck with the feeling of, 'Oh my God, I hope we don't screw this up,'" Dewey said.
They wrote Season 3 Episode 8, "Venus," and Dewey said he was glad they had the opportunity once the show was already more established. "We felt like we had a safety net. If you'd asked me to write one of the first five episodes, I'd be like, 'Oh my God, I'm going to screw this up and get fired from both jobs.'" However, Dewey was appreciative and proud of the whole experience. He said, "it took a little bit of mental gymnastics to switch into writer mode and write from the outside looking in ... but I loved it." The actor continued, "I'm so grateful for that opportunity. It made me want to do more of that stuff, write for stuff that I am in."

You can see Tommy Dewey in "Pivoting" on Thursdays at 9:30 PM ET on FOX.