How Figure Skater Nathan Chen Just Made History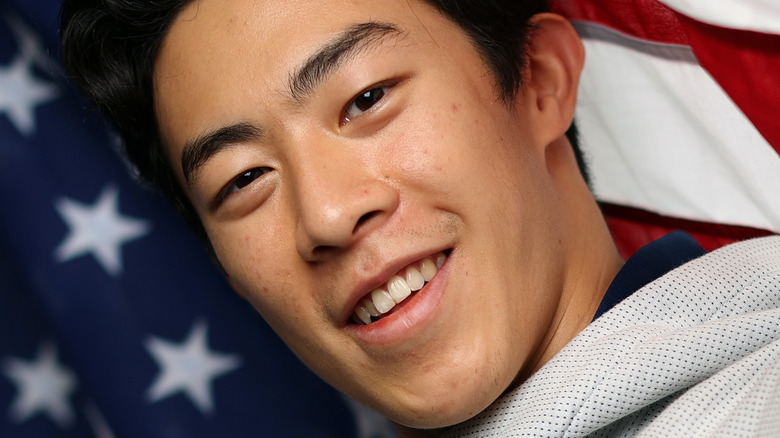 Tom Pennington/Getty Images
At the Winter Olympics, ice skating combines artistry and athleticism in a magical way. One of the standout competitors this year is U.S. figure skater Nathan Chen. Chen's first Olympics was in 2018 in PyeongChang when he was 18, and he had a disappointing start with falls in his short program. However, he came back to land a record-breaking six quad jumps in his long program, but it wasn't enough to bring him back from 17th place to get a medal (per Time).
For this year's Olympics, Chen is again a heavy favorite, but he's approaching things differently this time. "I think that looking back in 2018, all I could think about was skating and not being able to, obviously, skate well," he told People. "So I want to definitely be able to embrace the Games in a different way."
And it seems like that different perspective, as well as four more years of honing his skill, has paid off.
Nathan Chen scored higher than any ice skater before him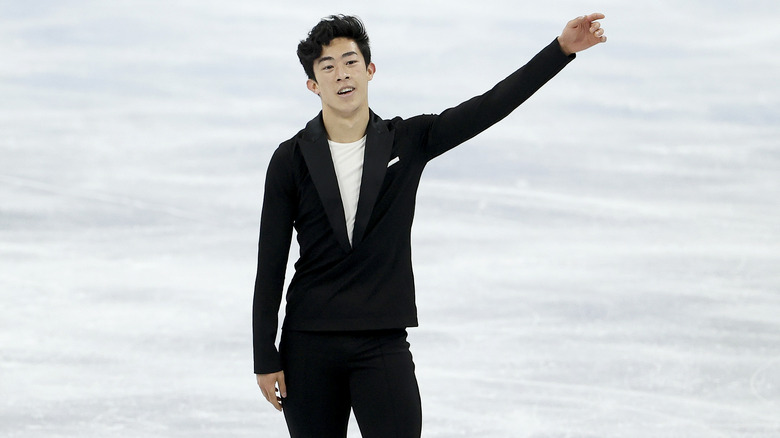 Jean Catuffe/Getty Images
Skating to "La Boheme" for the individual men's short program, Chen landed two quad jumps, one of which was a quad-triple combo, and had zero deductions. His final score was 113.97, the world record for the figure skating short program (per The New York Times).
At the end of his program, it was clear that Chen knew he'd done well as he pumped his fist. When asked how he felt about his performance by NBC, he said that he was "elated."
Chen's at the head of the leaderboard, followed by Japanese skaters Yuma Kagiyama, with 108.12 points, and Shoma Uno with 105.90 (per People). Hanyu has won gold at the Olympics twice (via Vogue). The upcoming long program will determine the final medalists.
Chen is known in the skating world as the "Quad King," and he's described the jumps as addictive: "It's like you get a high off the jumps, and you crave it and you want to do it again and again and again" (via The New York Times).