What's The Difference Between Being A Queen And A Queen Consort?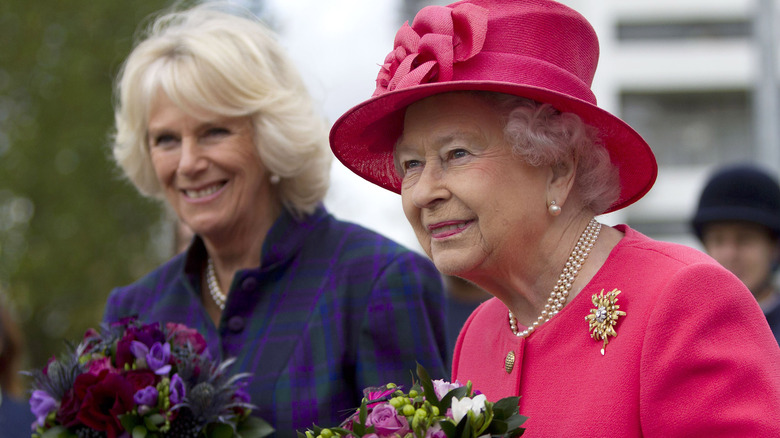 Pool/Getty Images
On February 5, 2022, Queen Elizabeth marked the 70th anniversary of her reign with a message of support for Camilla, Duchess of Cornwall, to become the Queen Consort when Prince Charles succeeds the throne (via BBC). Thanking the "people of all nationalities, faiths and ages in [the UK] and around the world" for their support, loyalty, and affection, Her Majesty wrote that she hopes the world would share the same support for her eldest son when he becomes King.
"When, in the fullness of time, my son Charles becomes King, I know you will give him and his wife Camilla the same support that you have given me," she wrote (via the Royal Family's official site), adding that "it is my sincere wish that, when that time comes, Camilla will be known as Queen Consort as she continues her own loyal service."
The last Queen Consort was the Queen Mother, the wife of King George VI and mother to Queen Elizabeth II. But, what exactly is the Queen Consort, and how does the role differ from being a Queen?
Camilla Parker Bowles' title will differ from Prince Philip's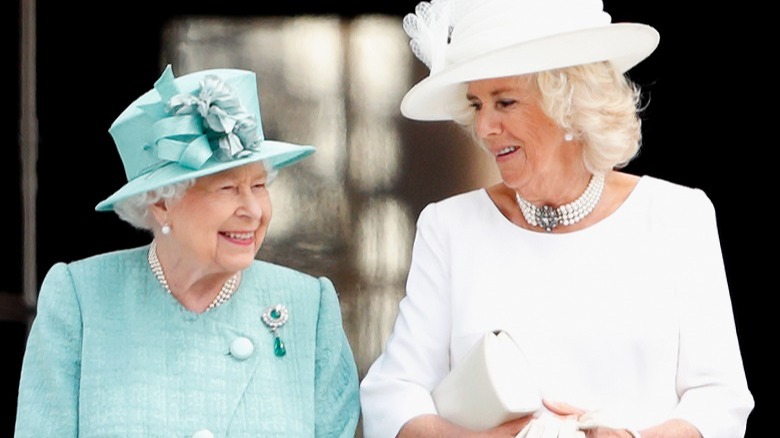 Max Mumby/indigo/Getty
As you may have guessed from the Queen Mother's position in the royal hierarchy, a royal consort is the title given to the spouse of a reigning monarch. As the Independent writes, a consort's role is to "provide support and companionship during their reign." This is exactly what Prince Philip did for Queen Elizabeth during their 70 year marriage (via Biography), but he was known as the Prince Consort rather than the King Consort. This is because the title of King, according to People, is "only given to a male that inherits the throne and reigns as monarch."
There had initially been suggestions that Camilla Parker Bowles would be referred to as the Princess Consort when she and Prince Charles married in 2005 (via BBC) due to potential "uncertainty about public opinion" following Charles' divorce from Princess Diana in 1996 and her death a year after. But it would seem that Queen Elizabeth is confident in Camilla's ability to become such an integral role supporting Charles.