The Chicago Med Episode Everyone Forgot Lochlyn Munro From Riverdale Was On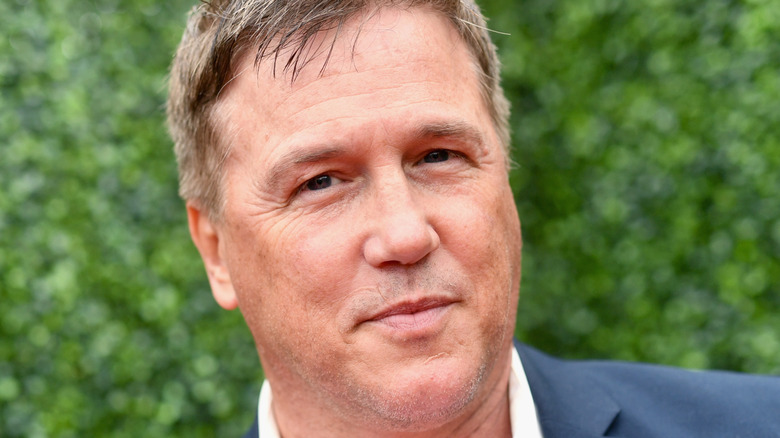 Emma Mcintyre/Getty Images
Lochlyn Munro has enjoyed a lengthy career in front of the camera, appearing in movies such as "White Chicks" and "Scary Movie," and on TV in the likes of "Bones," "Awkward" and "Lucifer." However, for a whole generation of viewers, he'll always be Hal Cooper, aka The Black Hood, from "Riverdale." Betty's dastardly father was the most effective serial killer the sleepy little town had ever seen — at least, as of yet, since bad things happen there more often than not — and Munro really slayed the role. 
In a chat with Entertainment Tonight Canada, the actor admitted he was just as shocked as anyone else that Hal turned out to be The Black Hood. "You know what's interesting, right from the very beginning of the show, I just always pictured the Cooper family as the comic book," Munro said. "I just thought we were this all-American family, trying to do our best in a small town and wow was I wrong." Naturally, the veteran performer relishes getting his teeth into complex roles like this, recently joining "Peacemaker" alongside John Cena. 
In fact, you'd be forgiven for forgetting that Munro once popped up in "Chicago Med," considering how utterly prolific he is. 
Lochlyn Munro played a father on the edge in Chicago Med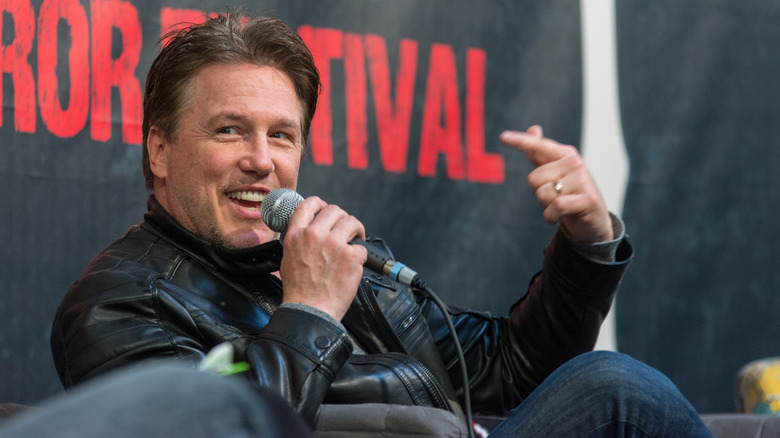 Markus Wissmann/Shutterstock
These days, Lochlyn Munro is most well-known for playing Hal Cooper on "Riverdale," but he portrayed another Cooper in an episode of "Chicago Med" too. Namely, per IMDb, the actor played Jack Cooper in a 2016 episode titled "Clarity." According to Rotten Tomatoes, the Season 1 installment was a pretty busy one, featuring "a 9/11 hero with pulmonary fibrosis [who] needs a new set of lungs" while elsewhere, "Sarah considers hospitals for her residency match" and "April and Maggie want to remain at Chicago Med." Finally, "a teenage hockey player with an overbearing father is injured." 
Munro's character is the father in question, as Fandom confirms, who's more concerned with getting his sports star son, Brett, back on the ice ASAP than treating a potentially devastating injury. It's later revealed he has a brain infection, which doesn't go down well with Jack. However, although Brett is told not to play hockey due to his condition, which is finally confirmed to be hereditary hemorrhagic telangiectasia, Jack wants a second opinion and Brett ultimately decides to play anyway. The role, although small, demonstrated Munro's strengths as an actor, since he's typically drawn to tougher characters.