Here's How Tall Justin Bieber Really Is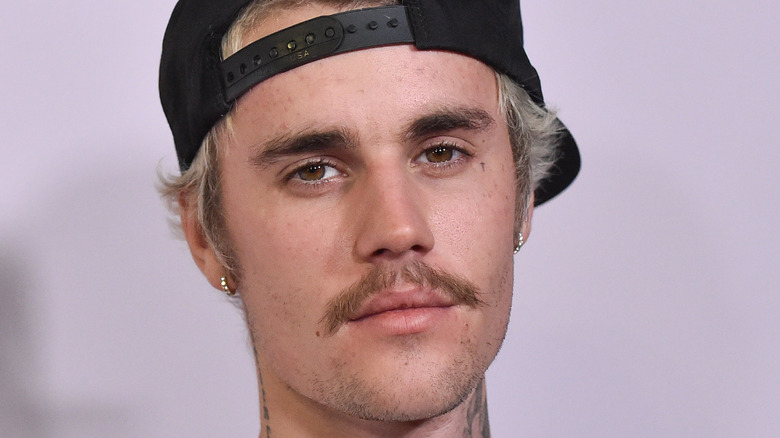 DFree/Shutterstock
Justin Bieber has been making major waves in the music industry since he was a mere 12 years old. The "Peaches" singer first began his career on YouTube, after his mother started posting videos of Bieber singing. Eventually, these videos caught the attention of record executive Scooter Braun and Bieber was catapulted to superstardom, per CNN. His debut single "One Time," which was released in 2009, helped cement and grow his popularity among teen audiences in particular.
In the years following Bieber's meteoric rise in the industry, he released plenty more hit singles and albums. Per IMDb, he has won a Billboard Music Award and two Brit awards, among additional accolades. Despite his success, the former child star had a rocky transition to adulthood, after he found himself in trouble with the law for vandalism in 2013, according to E! News. His list of misdemeanors also includes a DUI, as CNBC reported. Considering that most Americans have been exposed to Bieber ever since he was a young teenager, it can be difficult to imagine him as a fully-grown adult. This has left fans wondering exactly how tall their favorite singer actually is.
Fans are split over how tall Justin Bieber really is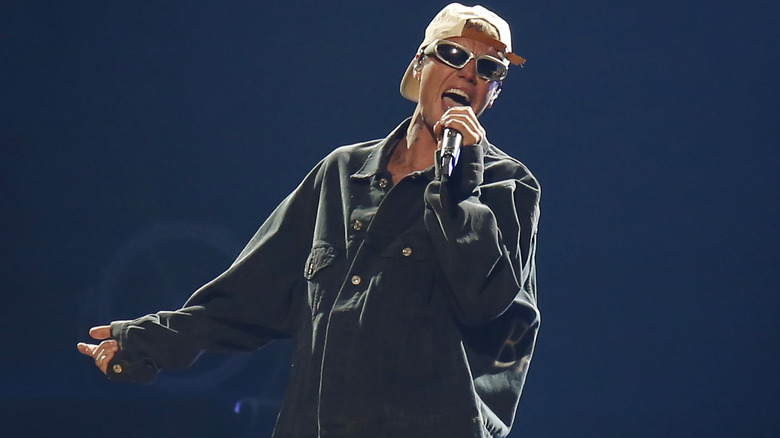 Gabe Ginsberg/Getty Images
According to We Got This Covered, Just Bieber stands at 5'9", though this is contested by Celeb Heights, which puts him at 5'7". Indeed, the Internet appears to be split as to how tall the singer truly is. Per Bustle, Bieber's recorded DUI gave us insight into his driver's license, which lists his height as 5'9". But as the outlet points out, this doesn't seem to be supported by real life photographic image. Pictures of Bieber posing with ex-girlfriend Selena Gomez and Usher show him looking shorter than both parties. Though Gomez was wearing heels in one image, Usher stands at five feet eight inches, which means Bieber should appear taller than him (which he doesn't).
However, Cheat Sheet reinforces Bieber's height as 5'9", explaining that he is two inches taller than his wife, Hailey Bieber. On occasion, his better half appears to look taller — which makes sense as she's often sporting high heels. And at the end of the day, the couple seems to be blissfully happy, which matters far more than a few inches difference.