Kim Kardashian Opens Up About What Caused Her Divorce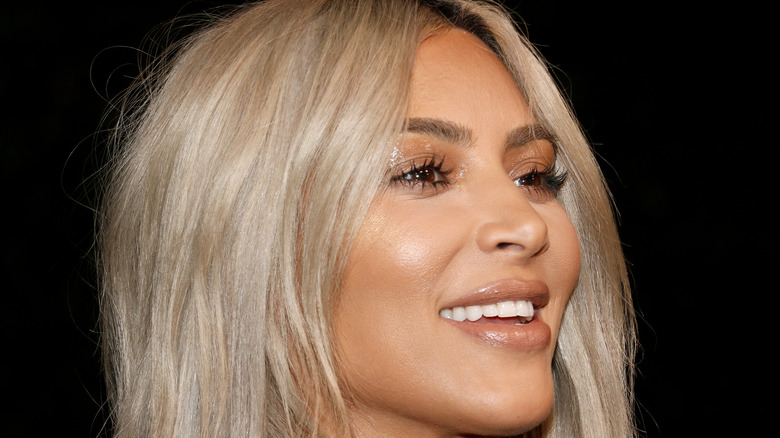 Tinseltown/Shutterstock
There is no denying that Kim Kardashian sits at the helm of the entire Kardashian/Jenner empire. One of today's most influential celebrity families, Kim started it all. Whether you want to date her fame back to her being Paris Hilton's right-hand-woman or the infamous sex tape, there were a variety of events that led to the rise of Kim, as outlined by Cosmopolitan. 
Over the years, fans have watched as Kim went from a fame-obsessed social climber to building an entire style and beauty empire and evolving into winning People's Choice Award of Fashion Icon of 2021. Her continuing to boom as a business mogul has also come with a blooming family as the world watched Kim become a mother of four with ex-husband Kanye "Ye" West. Sadly, with the highs came the lows as Kim and Ye's marriage ended in a $2.1 billion divorce that has unfolded into a series of messy public social media attacks. 
While Ye has surely blasted the internet with rants regarding their divorce and his ability to see his children, Kim has made a point to remain tight-lipped about their personal business. That is, until she felt compelled to clap back at him recently and acknowledge just how painful the divorce has been according to Elle, saying, "Divorce is difficult enough on our children and Kanye's obsession with trying to control and manipulate our situation so negatively and publicly is only causing further pain for all. It saddens me that Kanye continues to make it impossible every step of the way." Now, Kim has opened up entirely to Vogue about precisely what led to this messy divorce.
Kim's 40s are all about being 'Team me'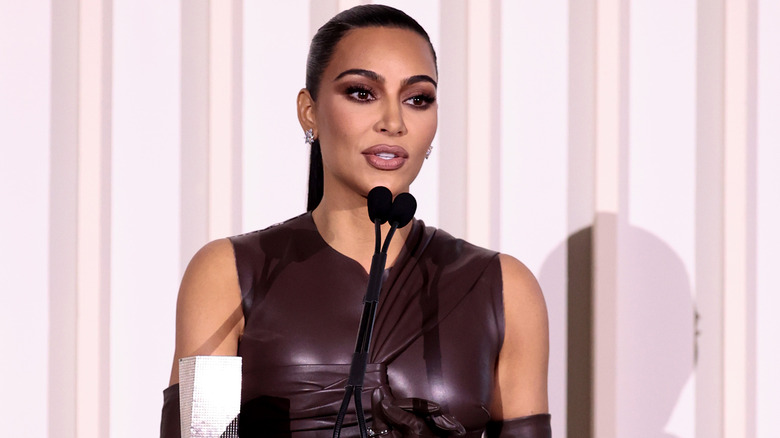 Dimitrios Kambouris/Getty Images
Throughout the entirety of their divorce, Kim Kardashian has seemingly attempted to protect Kanye "Ye" West and avoid discussing the details of their situation in public. Aside from the now-deleted Instagram post addressing just how difficult Ye has been making their divorce, Kim has never really aired her side of things or addressed why the divorce even happened in the first place. Fans have speculated that Kim initiated the divorce, a fan theory that particularly bothered Ye, according to Page Six. However, in her raw interview as Kim landed the cover of Vogue, she opened up about the real motivation behind ending their marriage. 
Kim explained to Vogue, "For so long, I did what made other people happy. And I think in the last two years I decided I'm going to make myself happy. And that feels really good." She went on to clarify that this choice impacted her decision, "Even if that created changes and caused my divorce, I think it's important to be honest with yourself about what really makes you happy. I've chosen myself. I think it's OK to choose you." 
During such a trying time, Kim manages to maintain a positive and healthy outlook on life, as she shares, "My 40s are about being Team Me. I'm going to eat well. I'm going to work out. I'm going to have more fun, spend more time with my kids and the people who make me happy." After relentless conflict on social media, it's refreshing to see that Kim is focused on herself and moving forward with love and light.