Are Figure Skating Duo Madison Chock And Evan Bates Dating?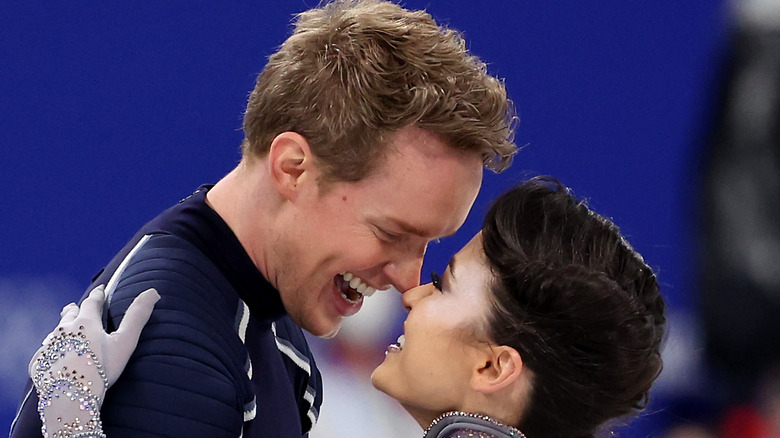 Lintao Zhang/Getty Images
The Winter Olympics are in full swing and there is one sport that has viewers especially glued to their television screens. According to a survey conducted by YouGov Sport, figure skating is the most followed Winter Olympic event in the United States, with 40% of those polled saying it is their favorite to watch. However, only 29% of religious viewers of the sport identify as male, while a whopping 53% of women said they are passionately watching figure skating.
When it comes to figure skating, nothing makes a bigger difference between partners than chemistry. According to Bustle, finding the perfect partner doesn't have to be complex. Some partners are paired by coaches, while others find each other in wanted ads of the newspaper. At the end of the day, the chemistry between the skaters is what makes the sport so magical.
Since chemistry plays such a big role, many people assume skating partners are dating in real life. Fans of the sport can sense true chemistry between the United States' Madison Chock and Evan Bates, so much so that it is often asked if they could be dating!
The pair have chemistry on and off the ice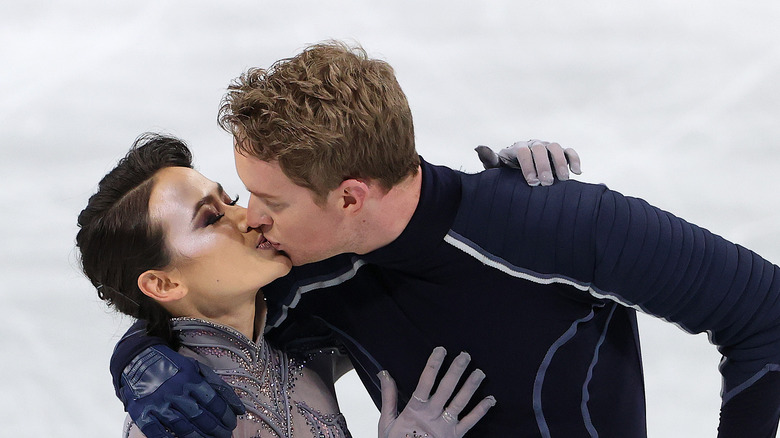 Jean Catuffe/Getty Images
The figure skating duo of Madison Chock and Evan Bates recently celebrated their silver medal win for the United States (via the Today Show). The pair make the skating competition look so easy and their partnership is special, both on and off the ice.
According to Time, Chock and Bates are partners on and off the ice. The pair have known each other since they were kids, often skating together at the same rinks. While they got their start in the figure skating world by dancing with other partners, they have been a pair on the ice for eight years now. In that time frame, they've won three gold medals, six silver medals, and a bronze medal. 
The couple went on their first date over a decade ago, and while they didn't officially become involved until 2017, there have been sparks between them for a while now. Of their first date, Chock shared with Inside Edition, "Evan took me out to dinner for my 16th birthday and we went to Bahama Breeze. It was really fun and he got me a hoodie, a zip-up hoodie from PINK, and it had turquoise letters. It was a very long time ago, but that was our first official date." So what makes their relationship so solid? Bates explained, "I think that friendship and that base was what sort of led to the romance." Be still our hearts.