Bob Saget's Tragic Cause Of Death Revealed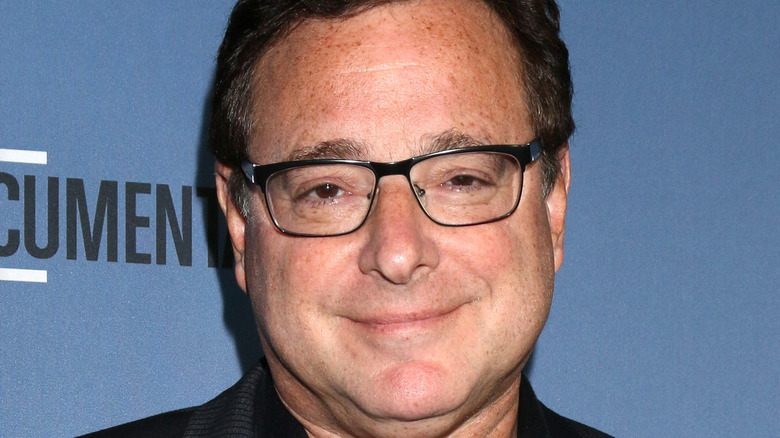 Kathy Hutchins/Shutterstock
Barely a month after his tragic passing, Bob Saget's friends and fans still can't quite believe that he is gone. The "Full House" star had just begun the first leg of a new stand-up comedy tour, "Bob Saget: I Don't Do Negative," and was excited to be back on stage again. His final tweet, written just hours before his death on January 9, said in part, "I'm happily addicted to this s**t." (via Newsweek). When Saget didn't contact his family or check out of his hotel room at the Ritz-Carlton in Orlando, Florida, a check-in was conducted. It was then he was found unresponsive in his bed.
Authorities found no signs of foul play or substance use on the scene, and the speculation quickly turned to Saget's family history. He had written an autobiography, "Dirty Daddy: The Chronicles of a Family Man Turned Filthy Comedian," in which he mentioned that three of his uncles had died of heart attacks at very early ages, and his father had suffered two heart attacks in one year (via The US Sun). 
It certainly seemed plausible that Saget's own heart had given out unexpectedly, even though he hadn't seemed ill. But the truth turned out to be sadder still. His wife, Kelly Rizzo, and his adult daughters Aubrey, Lara, and Jennifer, released a statement on February 9 that revealed that Saget's death was nothing more than a tragic twist of fate.
Bob Saget's death was a tragic accident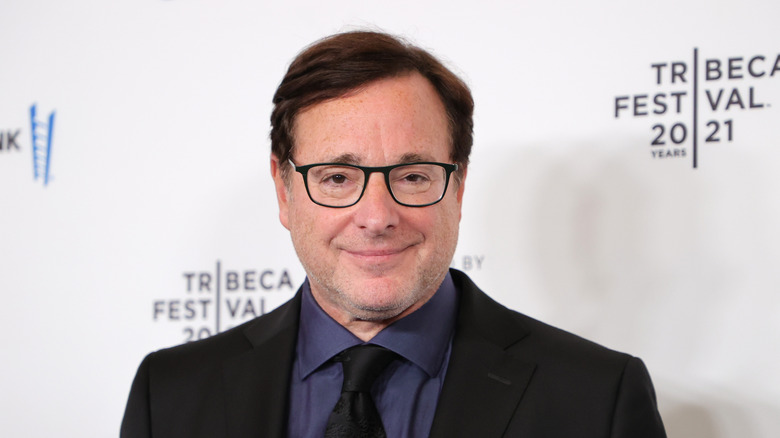 Mike Coppola/Getty Images
Exactly one month to the day after Bob Saget's passing, his family released a statement about his cause of his death. "The authorities have determined that Bob passed from head trauma," they said (via People). "They have concluded that he accidentally hit the back of his head on something, thought nothing of it and went to sleep. No drugs or alcohol were involved."
Inside sources also told TMZ that authorities found a bruise on the back of Saget's head. They suspect he may have hit it on the headboard as he was getting in bed, and tried sleeping off the pain. But the injury triggered a brain bleed, and he never woke up. 
The actor's family concluded, "Now that we have the final conclusions from the authorities' investigation, we felt it only proper that the fans hear those conclusions directly from us. As we continue to mourn together, we ask everyone to remember the love and laughter that Bob brought to this world, and the lessons he taught us all: to be kind to everyone, to let the people you love know you love them, and to face difficult times with hugs and laughter."
The news triggered fresh grief from fans. "So sad," tweeted one. "I grew up watching Full House, he was like a father figure to me." Another fan posted a GIF of a memorial candle and noted, "Guess we should take every bump to our head seriously ... RIP."