The Most Expensive Clothing Items You Can Get At Walmart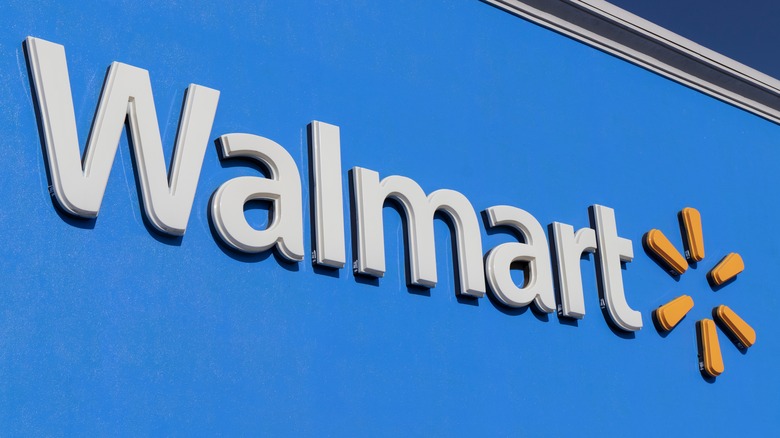 Jonathan Weiss/Shutterstock
Walmart started out as a grocery store in America in 1962 and has since become one of the biggest companies in the world. Twenty-one years after first opening, the company opened its first retail store and has since purchased a couple of digital brands in a bid to become a one-stop destination for basic household items, according to Fox Business.
By 2016, the company acquired a couple of apparel brands and later announced that it was redesigning its website to concentrate on fashion and more home goods, per CNBC. Two years later, the company launched four new private fashion labels. "We have 150 million Americans who shop Walmart every single week. We're committed to being a destination for on-trend, quality fashion and basics for a broad range of customers," Deanah Baker, the senior vice president of Walmart apparel, told USA Today at the time. As a result of this strategy, Walmart has found itself attracting more fashion-forward consumers, who love their pocket-friendly prices. 
As comparably cheap as Walmart's clothes are though, some are still more expensive than others. But, what are the most expensive clothes you can buy at Walmart? 
Walmart's most expensive clothing items are below $50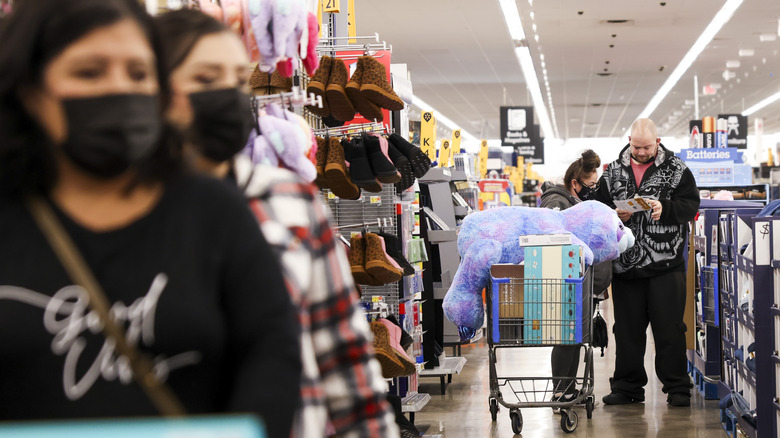 Michael Ciaglo/Getty Images
While you may want to think twice before getting electronics from Walmart, you should have no such qualms with their clothing items, most of which cost no more than $30, according USA Today. The most expensive of these affordable clothing items on Walmart's website are coats and jackets. You can find an oversized winter coat for $34.89, for example.
Walmart also has a range of active wears and athleisure that makes exercising and running errands easy and comfortable all day long. For indoor and outdoor sporting activities, you can opt for a seamless sport bra for a price of $29.99, some high-wasted yoga pants for $28.00, or a long-sleeved casual shirt for $26.99.
The office wear collection on the Walmart website ranges from $7 to $20, with the most expensive being their long-sleeve button-down shirt for $19.77 and a V-neck plaid button-down shirt for $19.99.
A majority of other clothing items sold on the company's website, including swimsuits, pajamas, lounge wears, dresses, jumpsuits, bras, panties, lingerie, socks, and more, generally range between $15 and $22.