What Does The Ominous Title Of Matthew Perry's Autobiography Mean?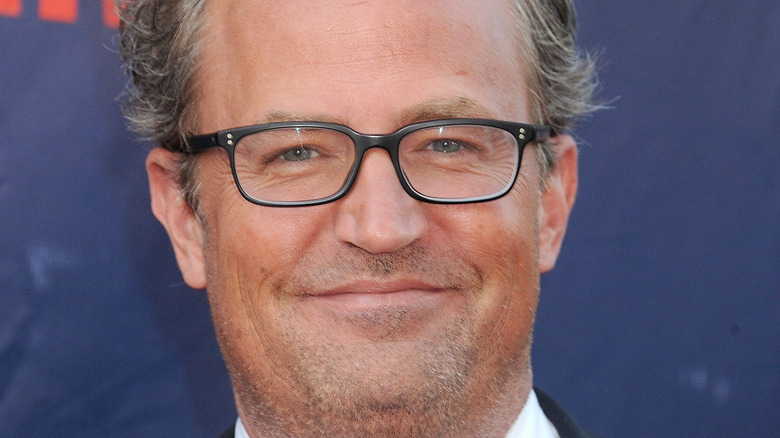 Gregg Deguire/Getty Images
Matthew Perry has worked pretty consistently since "Friends" wrapped, but let's face it, no matter what he does, he'll always be Chandler Bing. The comedic actor made us laugh for ten years straight and continues to do so in re-runs to this day, but behind the scenes Perry was frequently struggling. In fact, during "Friends: The Reunion," in 2021, the actor acknowledged how much pressure he was putting on himself each night, in front of a live studio audience, to nail the role.
Per People, Perry admitted, "I felt like I was going to die if they didn't laugh." He added, "And it's not healthy, for sure. But I would sometimes say a line and they wouldn't laugh. And I would sweat and just go into convulsions if I didn't get the laugh I was supposed to get. I would freak out." Sadly, the beloved actor also revealed, "I felt like that every single night." The saddest thing about his struggles was that nobody else in the close-knit cast realized what Perry was dealing with.
Co-star Jennifer Aniston told Today, during a follow-up appearance, "I didn't understand the level of anxiety and self-torture [that] was put on Matthew Perry, if he didn't get that laugh, and the devastation that he felt." However, she admitted it "makes sense" in hindsight. Perry has struggled a lot in his personal life too, and the title of his upcoming memoir suggests that he's about to share everything with the world for the first time.
Matthew Perry is opening up about his darkest moments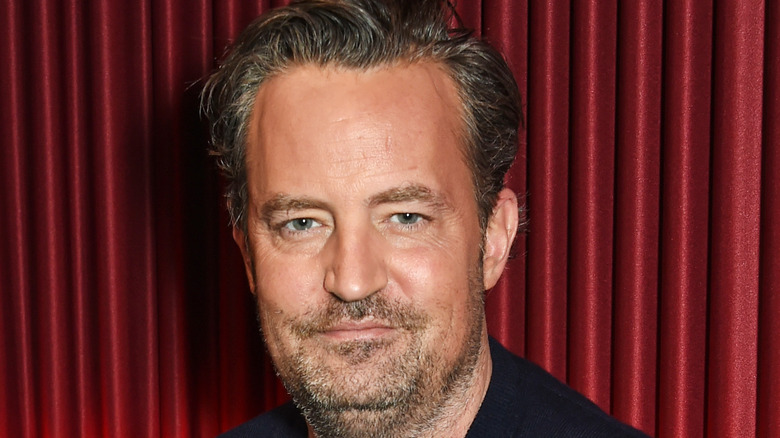 David M. Benett/Getty Images
"Friends" star Matthew Perry is preparing to tell his life story, warts and all, in an upcoming autobiography, "Friends, Lovers and the Big Terrible Thing." People confirms the book will hit shelves this fall. On his reasoning for putting it all out there, Perry shared, "So much has been written about me in the past. I thought it was time people heard from me. The highs were high, the lows were low. But I have lived to tell the tale, even though at times it looked like I wouldn't. And it's all in here." In true Chandler fashion, he also quipped, "I apologize that it's not a pop-up book."
The Canadian-American star has been working since he was a teenager, but remains known worldwide for portraying the quick-witted Chandler on "Friends." Perry played the role from the show's debut in 1994 across ten successful seasons, until its emotional finale, which was broadcast in 2004. He subsequently starred in the CBS reboot of "The Odd Couple," from 2015 to 2017, opposite Thomas Lennon (who played Joey's "hand twin" in "Friends," FYI). 
As The Independent notes, the title of Perry's book is very telling. Aside from referencing his most famous role, it also hints at the actor's darkest moments. Perry struggled with substance and alcohol abuse throughout his time on "Friends," particularly at the height of the show's success, and his memoir looks set to delve into that time in the most detail yet.